Probiodrug's phase I tolerability and efficacy trial for Alzheimer's didn't quite go as planned, although results are in and it is still good news for this small molecule candidate.


Probiodrug in Halle (Germany) is pioneering immunotherapy approaches to eliminate pyroglutamated (pGlu) Abeta, a highly toxic peptide that has been linked to the progression of Alzheimer's disease.
A key enzyme (Glutaminyl Cyclase – QC) which leads to pGlu-Abeta, is also the target in Probiodrug's development of a small molecule drug against Alzheimer's disease, a growing focus in the Biotech industry.
You can read more about target therapeutic sites and drug types in our March review on Alzheimer's, and recent developments in the field through our Neurodegenerative Disease review from November.
The SAPHIR trial for Probiodrug's QC inhibitor (PQ912) took place in Switzerland and the UK at Covance (a contract drug research company).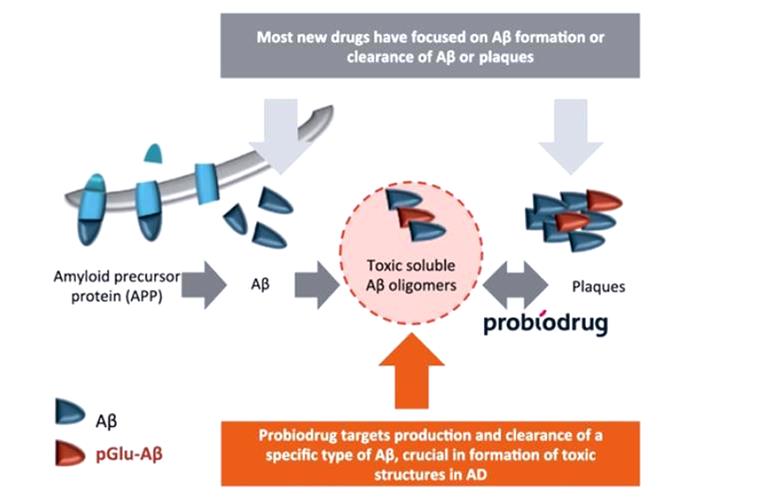 The results, as published in Alzheimer's & Dementia: Translational Research & Clinical Interventions, evaluated the candidate's effect in over 200 young and elderly healthy volunteers, with a single-and multiple-ascending dose trial design. Generally, the safety and tolerability effects were good, however:
PQ912 was found to be safe and well tolerated [but] the maximum tolerated dose was not reached"
To put simply, not reaching the maximum set dose in the trial suggests that too many adverse effects were observed in the lower dose cohorts. So although phase I trials did technically achieve their primary endpoint, this could spell future difficulty for PQ912's development.
Indeed, as a result – the maximum dose has essentially been ruled out from the pipeline's future trials, which means there is the possibility that the primary endpoint might not be achieved in phase II or III (due to an insufficient concentration of the drug).
Despite this potential set back in PQ912's progress, Probiodrug has nonetheless raised €80M from private investors (which they spoke about at Bio-Europe 2015 in Munich last month) and still considers this phase I study a success.
Now the phase IIa trial, which began enrollment in March this year, is fully underway and should hopefully obtain clinical proof of concept for PQ912.
So although this detail is perhaps something to consider further, generally these trial results are encouraging and join the barrage of other Biotech successes in Neurodegenerative disease this year.
---
Animation of Small-molecule Drug Delivery for Probiodrug by StillinMotion
More on Animation: Scientist Prof. Hans Ulrich Demuth (Probiodrug) and his team research Alzehimer's Disease to success. StillinMotion supported this work with a 3D animation to describe the process. Liposomes deliver a candidate drug to target cells.
Feature Image Credit: StillinMotion – A Creative Studio for Visual Content (www.stillinmotion.de)