French startup Invectys believes to have found the solution to cancer: one vaccine to cure them all! By targeting telomerase, this new immunotherapy could theoretically fight 95 % of all human cancers.
When a cell divides, a small piece of DNA, called telomere, is lost at both ends of each chromosome. Telomerase adds these pieces of DNA again at the end of chromosomes in germ cells, allowing them to divide endlessly across generations. This does not occur for the vast majority of other cells in the body. In order to become "immortal", 95% of cancer cells hack the telomerase gene and turn it on endlessly.
Studies have proven that some cancer patients can show a natural immune response to telomerase, and, yet, this has no consequences on their healthy cells. In fact, the concerned patients even fought back cancer more easily than other patients. From this discovery, some biotech companies have worked on a solution to develop this immune response to all patients.
Invectys flagship product INVAC-1 is a therapeutic vaccine, specifically targeting the telomerase enzyme hTERT that is overexpressed in the vast majority of cancer cells. Roughly, Invectys' treatment consists of injecting a plasmid containing the DNA sequence of telomerase into the patient's skin. The first line of immune cells will then educate the patient's body to respond against the telomerase.
Invectys started working on this idea back in 2010, thanks to an exclusive worldwide patent held by the Pasteur Institute in Paris. Now, Invectys has announced that it has initiated a phase I clinical trial of its drug candidate INVAC-1.
The trial has been initiated in two French clinical oncology centers, to evaluate its safety, tolerability and specific hTERT immune responses induced by INVAC-1 for patients with solid tumors.
According to Invectys' Medical Director, the results obtained from first patients show a good safety profile and an excellent tolerance. Moreover, on the request of the investigators, the treatment of these patients was prolonged beyond the three months initially scheduled in the study protocol.
Invectys' strategy to choose a wide range of tumors in this first trial is not senseless. The aim is to find the types of cancer most sensitive to the drug, and then, to target these indications in the phase that follows.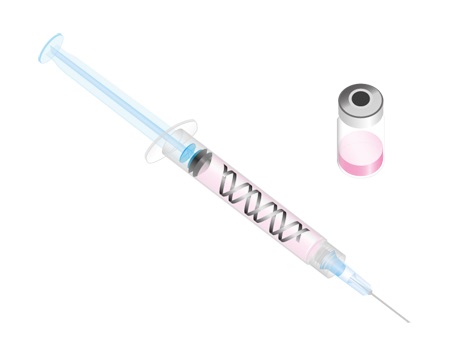 The €10M raised by Invectys since 2010 enables the company to plan its future developments, and draw up a strategy for the upcoming Phase II trials.
Targeting telomerase to develop a universal cure is not new. However, imagining just for a second that it would be simple, would leave anybody kicking themselves for being so naive!
In 2008, Danish Pharmexa (now Affitech) prematurely halted a phase III trial that was testing a telomerase vaccine in 520 people with pancreatic cancer. Then, in September 2012, US-based Geron rescheduled a phase II study of imetelstat, a telomerase inhibitor consisting of a small-molecule, in 166 patients with breast cancer. In both cases, clinical data showed no survival benefit from the drugs. However, both candidates have advanced since then, albeit with revised protocols or in different indications. Promising results are starting to emerge from the combination of these drugs with other existing ones.
All over the world, more and more companies like French Vaxon Biotech or Japan-based Oncolys are dreaming of a universal vaccine against cancer. Reality has shown that it will stay a dream for quite a long time. However, Invectys might have the keys to succeed if they keep in mind their predecessors's errors.