Replimune is an Oxford (UK) biotech baby, having only been founded in April this year a spin-off of former US BioVex. Nonetheless, this hasn't stopped its Series A finance round reaching up to €26.8M. Replimune's focal research is in developing new immuno-oncology therapies using oncolytic viruses, inspired by BioVex-Amgen's T-VEC success.


Replimune was founded by Robert Coffin, who had developed his expertise in oncolytic virus therapies for cancer whilst working as CSO at BioVex, a US based immuno-oncology pharma. BioVex was eventually bought out by Amgen for their talimogene laherparepvec (T-VEC) therapy for €378M back in 2011. With therefore strong links to Cambridge (MA),  Replimune hopes to continue research along the same lines as Biovex's success.
Amgen's T-VEC is currently undergoing FDA review for the US market as the first oncolytic viral therapy to succeed in its phase III trials. Derived from an engineered herpes-simplex virus 1, T-VEC is injected directly into tumors in order to cause lysis of the cancer cells, whilst also stimulating a localized immune response by tumeric released GM-CSF cytokines.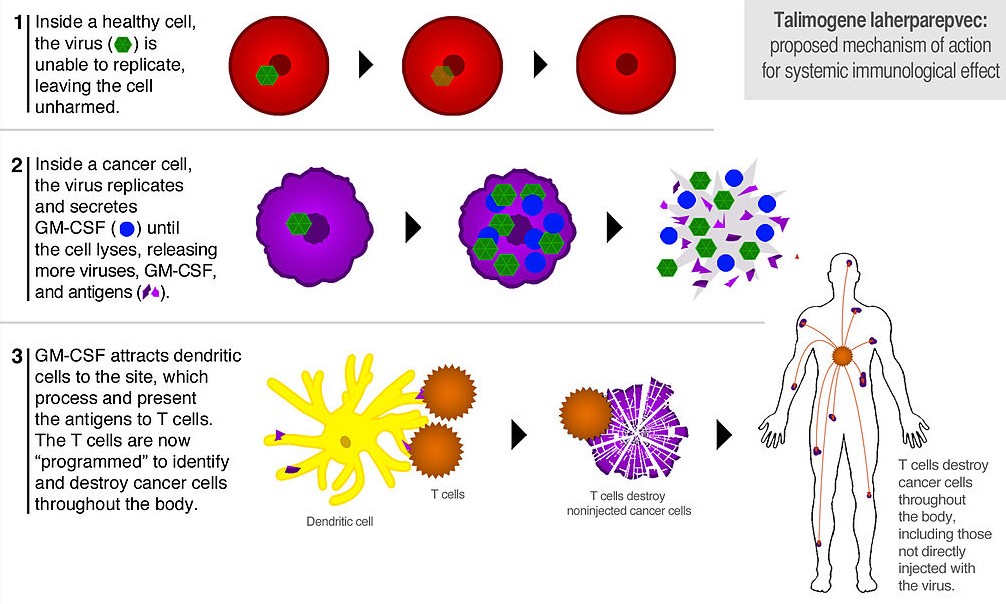 ---
Since the virus is engineered to not replicate in healthy somatic cells, T-VEC is therefore a potent dual-mechanistic immuno-therapy for cancers such as melanoma. It acutely attacks tumors whilst at the same time promoting a longer term immune response against relapse. Replimune therefore hopes to build on the success of T-VEC's pioneering mechanism, in order to innovate novel immuno-oncology therapies using oncolytic viruses.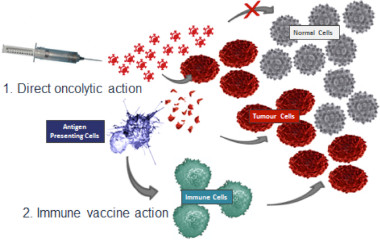 Replimune is not the only biotech to have this idea however, with Austrian ViralTherapeutics raising €3.6M for its pre-clinical oncolytic candidate in June. This series A fundraising total is miniscule when compared to Replimune's equivalent, but this could be an indication of Coffin and T-VEC's tenure in VC immuno-oncology portfolio circles.
A more serious contender is PsiOxus Therapeutics from the UK, who has a strong financial backing from VC investors such as Imperial College London. Its enadenotucirev (EnAd) oncolytic viral vaccine has completed its phase I trial successfully and up to €34.7M in series C investment.
With this in mind, the real question is, is a history with BioVex and Amgen's T-VEC enough to grant Replimune future success in the next generation of oncolytic viral therapies?