Rigontec is taking a totally new RNA-based approach to immuno-oncology via the RIG-I receptors. The company extended its Series A fundraising to a third round, and some of the top European VC's doubled its cash pile to almost €30M.
Since launching in early 2014, Munich-based Rigontec has broken with traditional immuno-oncology and pioneered a new RNA avenue to target Retinoic acid-Inducible Gene I (RIG-I) with short dsRNA-type ligands. Major investors are taking an interest – so much of an interest that Rigontec's cash pile more than doubled in size to almost €30M in the last round of fundraising. We sat down with CEO Christian Schetter to learn more about the company's technology and future plans.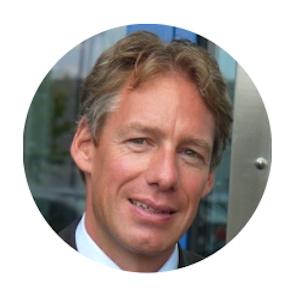 We are utilising a completely different rationale and mechanism by targeting RIG-I in a highly specific manner with our optimised molecules." Christian Schetter, CEO of Rigontec
Rigontec was the first to stake its claim in the RIG-I space, while other companies investigate TLR9's (Mologen) and bacteria (Vaximm) to develop cancer vaccines. These receptors recognise viral RNA and activate an immediate immune response via type 1 interferons, which is common to all cell types including tumors. This approach might hopefully address immuno-oncology's challenge of antigen identification by forcing the tumor to express its antigen, to which the cell can interpret on its own.
Rigontec will attempt to leverage the multiple pathways triggered by RIG-I activation including selective early tumor-cell killing and the independent induction of various immune cell activities including the interferon signaling cascade to kill tumor cells throughout the organism. "Healthy cells can counter this signal, so that in the early hours of the disease, specifically tumor cells undergo immunogenic cell death" says Dr. Schetter. "The antigens released by the tumor are then picked up by immune cells in the reactivated tumor microenvironment, also a result of RIG-I activation". The company also hopes that this mechanism will confer long-term immunity against tumor cells much as a vaccine in infectious diseases does.
We see a lot of immune system activity upon RIG-I activation that translates to remote areas of the body…[it's] a switch from the innate immune system to the adaptive anti-tumor immunity via T cell-mediated anti-tumor memory." Christian Schetter, CEO Rigontec
Another major stumbling block for RNA-focused companies is effective delivery; Rigontec hopes to obviate this with its optimised intratumoral as well as intravenous delivery. With these methods in place, Rigontec will start clinical trials early next year and expects to continue Phase I/II studies through the end of 2018.
This all sounds almost too good to be true – and maybe the investors thought so as well: this last round's €15M conclude the companies Series A and is a solid foundation of Rigontec's goal of €20M Series B to follow. However, Dr. Schetter explained that the investors decided to "give [the company] funding first in an extended Series A so that the budget is already secured for the basic IV and IT clinical programs until the end of 2018". With this in hand, the company will investigate its drugs' efficacy in oncological as well as anti-infective and anti-inflammatory indications in the clinic.
The key player in this round was Forbion Capital Partners, who with others collectively contributed €15M to the budding biotech company in its third and final round of Series A, after it raised €9M and €5M in the first and second rounds respectively. Dr. Schetter also said, "We are now entertaining the thought of Series B fundraising to bring on a US investor", so the company is expanding Westward. We look forward to following Rigontec's progress!
---
Featured Image: Jordan Phosphate Mines (CC2.0, Kat Masback/Flickr)
Figure 1: Influenza Virus (CC2.0, Kate Masback/Flickr)
---
SaveSave