Roche's Genentech has received FDA approval for an immunotherapy targeting the highly sought-after PD-L1. The treatment may be able to outperform its competitors in lung cancer therapies.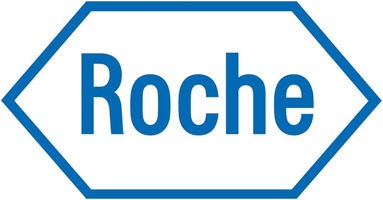 In May, Roche received approval for Tecentriq (atezolizumab) in bladder cancer. Now, the drug is expanding its indications to become the first and only cancer immunotherapy in the market to target the checkpoint inhibitor Program-Death ligand 1 (PD-L1) in metastatic non-small cell lung cancer (NSCLC).
PD-L1 is a tumor protein that can bind to T-cell PD-1 receptors to inhibit the immune response. Tecentriq inhibits PD-L1 to enhance the ability of the immune system to attack cancer cells. Roche's new therapy can prolong the patients' life a median of 4 months longer than chemotherapy, which is an important step forward in patient care.

Everyone's after checkpoint inhibitors to activate the immune response in cancer. And PD-L1 and its receptor PD-1 are particularly appealing to Biotechs: BMS' Opdivo used to lead PD-L1 therapies for lung cancer but after failed clinical trials now focuses on leukemia. AstraZeneca is working on combination therapies with durvalumab, which targets metastatic NSCLC but is still in Phase I. Merck and Pfizer are developing avelumab and investigating a combined therapy for head and neck cancer. And this target is even being explored to treat Alzheimer's!
However, Roche's main competitor in NSCLC will be MSD's Keytruda (pembrolizumab), which has shown a similar increase in life expectancy. But while Keytruda is only indicated for PD-L1-positive patients, the Phase III trials for Roche's Tecentriq proved the new drug effective in all patients. This puts an end to one of the key challenges of checkpoint inhibitor therapies, which usually only affect patients with high levels of the target molecule.
By targeting a wider range of patients that includes metastatic tumors, will Roche outperform Keytruda's €500M in sales last year and make it to the top best-selling biologicals?
---
Featured image: Molekuul_be/shutterstock.com
Figure 1 courtesy of Agilent
---