Global Bioenergies from France is building a proto-plant for Isobutene production in Germany, with partnerships with car manufacturer Audi. Now their plant will receive a 5,000 Litre fermentation tank, after overcoming the challenging process of scaling-up second generation biofuel production. 

Global Bioenergies' return to first generation biofuel production has already been discussed as a bit of a step backwards, both regarding emissions and profitability. On the other hand, their approach to second-generation isobutene production (using non-edible sources of biomass – e.g. wood chips, sugar cane bagasse, straw etc.) turned out to be hugely popular, earning a €1.4M investment back in June from Bpifrance and a partnership with the car manufacturer Audi. As a public company, their market cap is currently maintained at above €100M.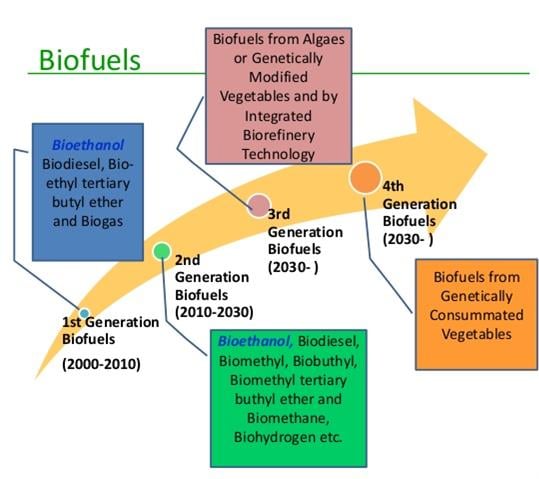 This success is almost certainly due to the value of Isobutene to the petrochemical and synthetic material industry, which is worth around $25Bn per year…but I suppose recycling makes the conscience feel good too. Their plans to open a German demo-plant (the first Isobutene plant of its kind in Germany) through their German subsidiary are going full-steam ahead, and will have its 5,000L fermentation tank delivered in Q1 2016.
This is a huge tank, compared to the typical 150L size tanks you find R&D laboratories of similar companies, and scaling-up biofuel production to such a size is no easy feat.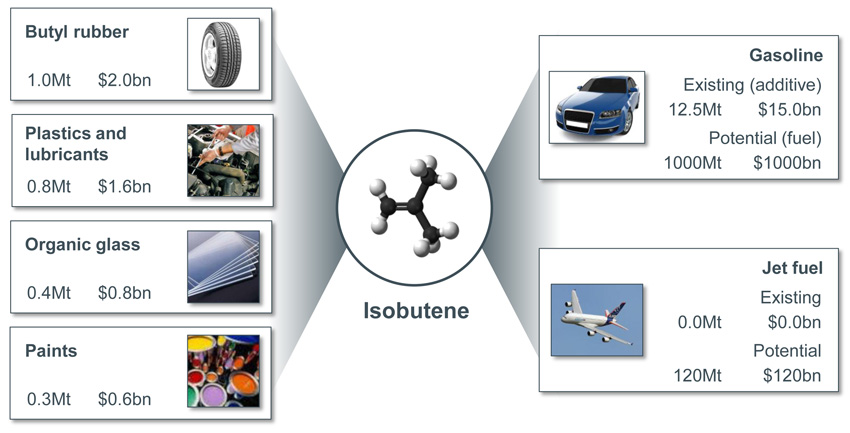 Also, if any of you are as perplexed as I was at reading 'Organic glass' – it is another general term for brands such as Plexiglass and Perspex, made from poly(methyl methacrylate).
Biofuel production using fermentation is complicated enough, but there are many more technical obstacles which biotechs face when approaching challenge of scaling-up the process, covered by several specialist fields. The micro-scale challenge of genetically modifying your choice microbe includes use of specialist and complex techniques to excise target genes in place of others (literally, the cutting edge of science – ha…ha) such as RNA Interference and CRISPR (which the ongoing the patent war can also…complicate). Global Bioenergies actually went even further, engineering a whole new metabolic pathway to produce biogas from bacteria.
But then there are the physical issues associated with massively increasing the volume of fermentation 'broth'. If a reactor increases in size, the abiotic conditions alone become more difficult to control (e.g. oxygen levels), nevermind the effect the increased metabolic load (which increases with more steps in the biosynethesis pathway) can have on the culture's yield.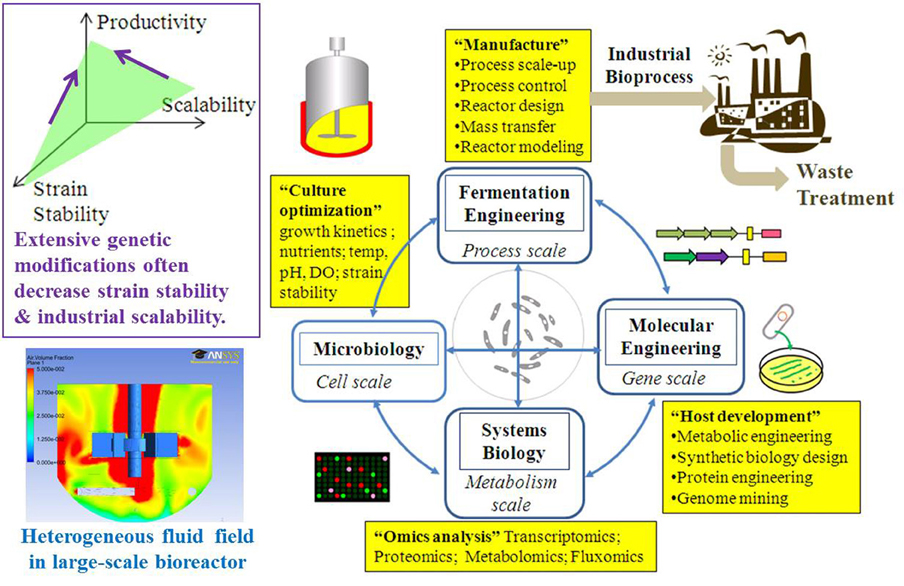 Another key problem in biofuel production is how to control the 'loss' of carbon due to waste-product production and the consumption of ATP – i.e. Carbon-flux. Large amounts of ATP are needed for synthesis of long-chained hydrocarbons, and insufficient oxygen levels can ruin yield. Oxygenation of larger fermentation tanks is actually more cumbersome than it seems. Nonetheless, Global Bioenergies appeared to have managed to overcome this hurdle.
France does seem to have a lot of activity in the Green-tech field as of late, with major plays such as Deinove (and their first generation biofuel research), Carbios (the bioplastics manufacturer) and Fermentalg (the third-generation biofuels specialist who have also used microalgae to produce Omega-3 dietary supplements). Microalgae in particular has been experiencing quite a biofuel buzz, including potential use for Aviation biofuel production in Germany (supported by major airline Airbus).
I'm sure more news on the Isobutene project will follow shortly..
---
 Video from Global Bioenergies on their Isobutene production for Audi