Affimed Therapeutics is a clinical-stage biopharmaceutical company from Heidelberg (Germany) which is developing highly targeted cancer immunotherapies for some leukemias and Hodgkin's Lymphoma. An undisclosed shareholder has just increased its position in the company by purchasing an additional 3.3 million shares, leading to a total of €19.2M private investment.


Affimed Therapeutics is a NASDAQ-listed biotech which is trialling immunotherapies for cancers such as Hodgkin's Lymphoma. Affimed's candidates are being developed in the field of immuno-oncology, which broadly looks to innovate new monoclonal antibody types to stimulate an immune response against tumor cells.
Affimed's proprietary next-generation antibodies are bi-specific (binding to multiple target sites at once), and are so-called TandAbs due to their tandem structure. TandAbs are designed to direct and establish a bridge between either NK-cells or T-cells with the tumor cells, in order to trigger a signal cascade that leads to the destruction of cancerous types.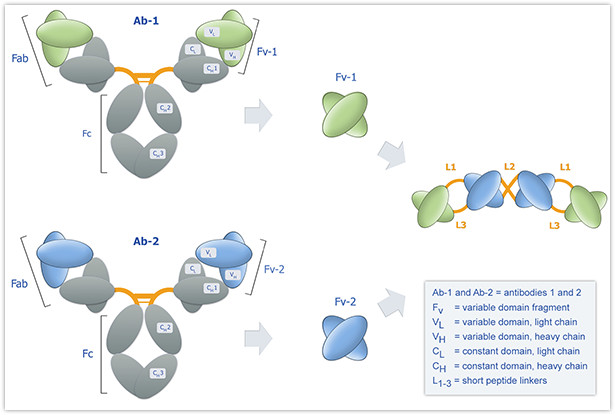 Affimed's leading candidate, AFM13, is in phase II trials for Hodgkin's lymphoma, and has shown some really promising results from its pre-clinical studies, where tumors shrank up to 90% when treated in tandem with check-point inhibitors. Other candidates include one for Non-Hodgkin's Lymphoma and Acute Lymphocytic leukemia (ALL).
This investment will help to ensure that Affimed is well positioned to achieve their goals and create value for shareholders. This renewed long-term commitment is an important validation of the NK- and T-cell approaches via their proprietary bi-specific TandAb technology, which raised a  €11.7M series E round this time last year. Whilst this current share-holder remains undisclosed, their syndicate from last year included Orbimed, Novo-Nordisk, BioMedInvest, Life Sciences Partners (LSP) and Aeris Capital.
---
EDITOR UPDATE: The 'Secret Shareholder' has since been identified as the fund of the late SAP co-founder Klaus Tschira, now under the names of his sons (Harald and Udo Tschira) who sealed this deal with SGR Sagittarius Holding AG and AGUTH Holdings.
Thank you to fellow tweeter Dieter Hovekamp for letting us know.  (Source: Schedule 13D Statement made on the 14th October).