Sellas (Switzerland) is developing an immunotherapeutic cancer vaccine – which can be easier now that the FDA granted it Orphan Drug designations for two types of cancer (for the lung area and a type of leukemia).

Sellas is a biopharma developing treatments for different cancers and diseases of the central nervous system (CNS).
Its lead candidate is the WT1 vaccine has now earned Orphan Drug Designation from the FDA for the treatment of two types of cancer: acute myeloid leukaemia (AML) and malignant pleural mesothelioma (MPM).
This decision follows positive top-line results from phase II trials for both indications.
Regarding AML, Sellas' trial enrolled 22 patients, whose average overall survival was more than 4 years. For MPM, the double-blind trial found a 21-month increase in the overall survival rate of treated patients.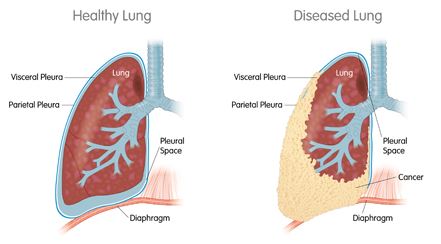 Sellas expects to advance with phase III trials for both cancers in 2016. The Orphan Drug Designation can certainly help with this process, as it includes perks like tax credit of trial costs, exemption from certain FDA fees and potential access to market exclusivity – some of the main reasons why Biotechs often work on therapies for Rare Diseases.
This Pharma company is also exploring applications of the WT1 vaccine in Multiple Myeloma (a rare cancer of the blood), and expects that the therapy could in fact be used in more than 20 types of cancer.
This potential is linked to the vaccine's mechanism of action.
It consists of modified peptide chains, that stimulate an immune response against a particular antigen, WT1. As many cancers overexpress this factor, sensitizing the immune system against it would lead to the cancer's destruction.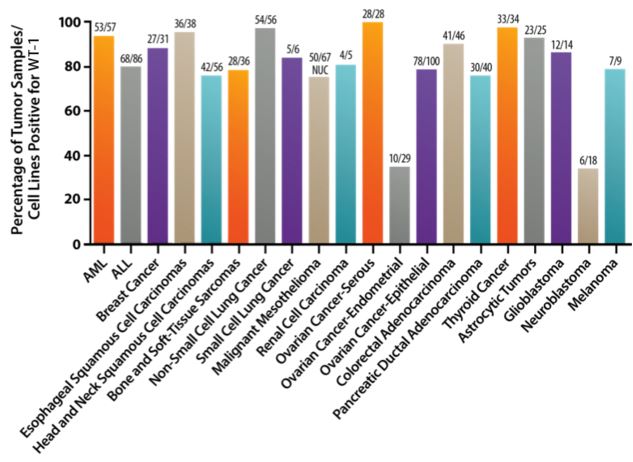 Sellas' vaccine results seem promising, particularly taking into account that it is targeting both solid tumors (like MPM) and leukemias. For example, CAR-T is generating really impressive results with acute lymphoblastic leukemia (ALL), but is still missing a strategy for solid cancers (in part due to the CAR-T's being unable to penetrate the tumor).
Another Pharma looking into WT1 cancer immunotherapies is GSK, which has ongoing phase I trials for treatment of AML and post-consolidation therapy. There are some others too, listed in Nature.
It is certainly worth it to keep an eye on the upcoming phase III trials of Sellas' WT1 vaccine. But why aren't more Biotechs working on this strategy?
---
Feature Image Credit: 'Cancer Cells' © Vitanovski (BigStock ID81969485)