Welcome to the US! Polish Selvita has announced its new US HQ in Cambridge (MA), which they hope will better integrate their drug-discovery work into the US market.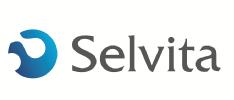 Selvita, from Krakow (Poland) is the largest Polish biotech with 265+ employees, 86 of which hold PhDs. Having been built on offering pre-clinical services to over 50 US/EU clients, Selvita has grown to develop its own pipeline in diseases from Parkinson's to Alzheimers, with an overwhelming emphasis in Oncology.
After an IPO of €6.5M last December and being listed on the Warsaw Stock Exchange, their latest strategic move to plant a base in Cambridge (MA) is in the hope of reducing the distance between them and their US clients, for which the Boston biotech valley is the valuable hotspot.
Marketing Manager of Selvita, Natalia Baranowska, affirmed that if Selvita was really going to take off, a Boston base is the only way forward.
 "If you're in biotech, you've got to be in Cambridge."

Despite this grand-plan however, Barranowska admits that Selvita will have to start small, with a single employee to occupy their new office on Massachusetts Avenue. The Massachusetts biotechnology council association (MassBio) congratulated Selvita on the location of their new HQ, adamant that this move will truly benefit the biotech community in Boston.
So, congratulations, Selvita. On to the next step!
---
MassBio comprises of more than 650 biotechs and academic institutions from the Boston cluster, bigger than the San-Francisco Bay area. To discover more, you can watch the documentary we made on this ecosystem: