Regeneron and Sanofi have announced positive early results from a Phase II study investigating their skin cancer antibody, cemiplimab.
Despite deciding to end their antibody partnership at the end of the year, Regeneron and Sanofi are still committed to pushing through a number of candidates. One of these, cemiplimab, is a programmed cell death protein-1 (PD-1) checkpoint inhibitor targeting a particularly deadly form of skin cancer, cutaneous squamous cell carcinoma (CSCC). Today, the companies have announced that early results from a Phase II study are positive, with an overall response rate of 46.3% observed. The hope is that this treatment could fill a gap in the market, with no FDA-approved therapy available for this indication.
CSCC accounts for 20% of skin cancer and arises from the uncontrolled division of keratinocytes – cells making up the outermost layer of the skin – in the epidermis. Unlike other forms of skin cancer like basal cell carcinoma that rarely metastasize, CSCC readily spreads making it particularly dangerous and highlighting the need for early and effective treatment.
As a checkpoint inhibitor, cemiplimab blocks the mechanisms used by tumors to protect themselves from the immune system. In particular, PD-1 tells T cells not to attack cells that express its ligand, PD-L1. Checkpoint inhibitors that block an interaction between PD-1 and PD-L1 allow T cells to continue attacking cancer cells.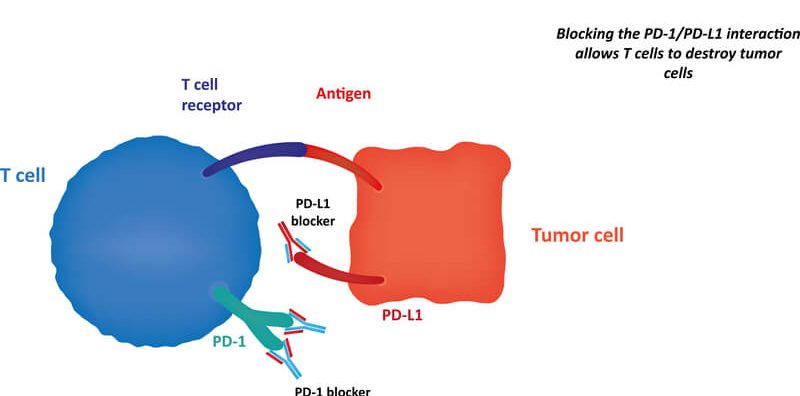 Approval would see cemiplimab become the sixth PD-1 therapy to enter the market, with early indications suggesting it could be a useful tool for clinicians. The candidate was able to help 38 of the 82 patients enrolled in the study, a response rate of 46% which is impressive in comparison with other treatments, especially against such a deadly indication. More information regarding the duration of response is expected, with 32 of the 38 responsive patients continuing in the study.
By targeting PD-1, cemiplimab, which received Breakthrough Therapy designation from the FDA, joins a group of potential blockbuster drugs, including Merck Sharp & Dohme's Keytruda and Bristol-Myers Squibb's Opdivo. Elsewhere, Merck and Pfizer's checkpoint inhibitor, avelumab, and Actelion's 'modern-day chemotherapy' have been approved by the European Commission for metastatic Merkel cell carcinoma and mycosis fungoides-type cutaneous T-cell lymphoma, respectively.
Cemiplimab is just one of the candidates coming out of Regeneron and Sanofi's partnership that has not only given rise to the EMA and FDA approved Kevzara, but also candidates like dupilumab that are performing well in the clinic. For this reason, it is a shame that such a fruitful partnership is coming to an end.
---
Images – Suzanne Tucker / shutterstock.com; joshya / PongMoji