Minoryx Therapeutics is a Barcelona based Rare-disease specialist who has a panel of orphan-drug experts for their discovery program. Now backed in a €19.4M Series A round from leading VC firms Ysios (No 15 in our top EU VCs) and Roche Venture Fund, Minoryx will have the well-needed cash to push for further R&D of their pre-clinical candidate to treat a super rare X-linked neurodegenerative disorder.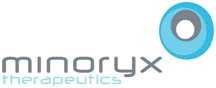 Minoryx Therapeutics had only raised €5M since their founding in 2011. This dramatic series A fundraiser therefore indicates their research into developing new candidates for diseases of inborn errors of the metabolism (e.g. lysosomal storage disorders) has grown some real weight in their newly established VC syndicate. Minoryx's pre-clinical candidate has indications for treatment of symptoms in rare CNS disorders -in particular the neurodegenerative X-ALD.
X-linked adrenoleukodystrophy (X-ALD) affects around 1 in 17,000 live births and is a congenital heterogenous disease which results in severe damage to the central nervous system (CNS). Mutation of the X-chromosome's ABCD1 gene means accumulation of very long fatty-acid chains within cells causes break down of neuronal myelin, as well and endocrine damage to the adrenal cortex. X-ALD also results in rapid and extreme neurodegeneration (and frequently a 'vegetative state' in many children). For more detail, read here.
Minoryx has developed its candidate MIN-102 as a peroxisomal chaperone to the pre-clinical stage. This is designed to tackle X-ALD as a PPAR Agonist (peroxisome proliferator-activator receptor) which is 'unique' in its target alleviation of CNS damage for neurodegenerative diseases.
Using their proprietary Site-directed Enzyme Enhancement Therpy platform (SEE-TX), Minoxryx have also been working on a new series of pharmacological chaperones (i.e. non-competitive small molecule drugs) to potentially treat rare Lysosomal storage diseases such as GM1-gangliosidosis.
Is therefore unsurprising that major VCs such as Spanish Ysios are interested in investing in biotechs which address more than one major areas of industry interest; both neurodegerative and rare diseases at the same time.