Kuros Biosurgery in Zürich (Switzerland), the bone remodelling biotech for trauma patients, today officially acquired Cytos Biotechnology in Schlieren, the two of which are now to be rebranded 'Kuros Biosciences' in a Swiss Stock Exchange merger. 


Kuros is developing innovative products for tissue repair and regeneration. The company is a spin-off of the Swiss Federal Institute of Technology (ETH Zurich) and is focused in the areas of medical sealants and bone healing (orthobiologics).
This comes after a €18M (CHF20M) financing of Kuros in November, allowing the Zurich biotech to expand its financial horizons and grow, with sights set on the SIX Swiss Exchange and Cytos.
So what does Cytos bring to the new Kuros Brand?
Well, its infectious disease platforms for viruses such as Hepatitis B are certainly a major draw, several faculties of which are already tied up in partnerships and therefore earning Cytos (now Kuros) a steady income.
One example is Cytos' clinically validated its virus-like particle (VLP) platform, being researched for use in the treatment and prevention of hepatitis B viral infections with Arbutus Biopharma.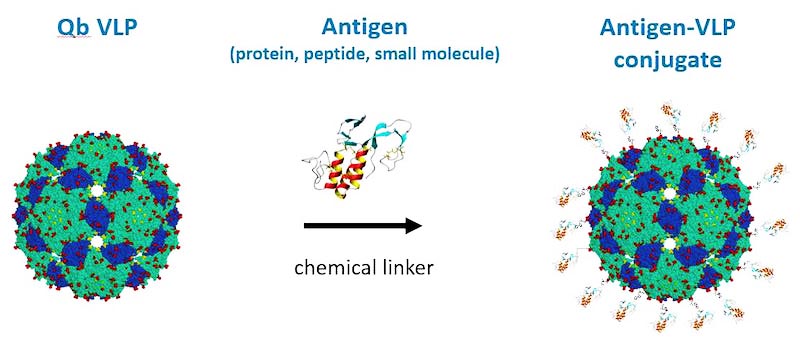 Then there is a license agreement in Oncology, granting Checkmate Pharmaceuticals exclusive access to Kuros' candidate CYT003, as well as its VLP platform and to technology related to oligonucleotide synthesis.
Moreover, this financing will allow the company to prepare for a Phase III study with Kuros lead Orthobiologics candidate for bone healing (KUR-111). As CEO of Kuros, Didier Cowling, justified the news:
Kuros has a diversified pipeline with significant revenue potential in attractive markets. This combination provides us with access to the public capital markets and thereby achieves a key step in Kuros' development…"
From the outset, this seems like an unusual pairing, considering the only thing these two biotechs have in common is their Swiss identity. However, perhaps this merger is an attempt to truly diversify Kuros' expertise accelerate its development into a Biotech 'Big Fish'.
---
Feature Image Credit: Business Merger ©Bakhtiar Zein (BigStock ID87994202)