Kineta and researchers from the University of Groningen, Netherlands, announced new data from a study that showed dalazatide (formerly ShK-186) is effective in immunomodulating the cells causing inflammation and damage of small blood vessels in various organs in samples from patients with Granulomatosis with Polyangiitis (GPA). The data were presented at the 17th International ANCA and Vasculitis Workshop in London by Kineta collaborators Lucas L. Lintermans and Dr. Wayel H. Abdulahad.
ANCA-associated vasculitis illnesses such as GPA are rare autoimmune diseases but can be severe, affecting multiple organ systems and leading to kidney failure and lung hemorrhage. The collaboration between Kineta and the University of Groningen was based on earlier published research by Dr. Abdulahad showing that during flares of disease, GPA patients had elevated numbers of effector memory T cells in their urine.
"A key question was whether these effector memory T cells expressed high levels of Kv1.3 and could be functionally blocked by dalazatide," stated Dr. Ernesto J. Muñoz, Associate Director of Translational Immunology at Kineta.
In today's study data, funded by the Dutch Arthritis Foundation, circulating mononuclear cells were isolated from the blood of GPA patients and from healthy volunteers. The cells were treated in culture with dalazatide which is a selective Kv1.3 channel blocker. Results showed that the T-cells from GPA patients made higher levels of inflammatory cytokines upon in vitro stimulation, and these inflammatory cytokines were lowered in the presence of dalazatide. Cytokines are the "communicators" and activators in the body's immune system.
"Treatment with dalazatide caused the patient T-cells to reduce their production of inflammatory cytokines including IL-7A, IFN gamma and TNF alpha to the levels observed in the healthy volunteer's cells. Importantly, the cells that showed this reduction were only the effector memory T cells while naïve and central memory T cells were not affected," said Lintermans, the PhD candidate performing the studies. This suggests that dalazatide may suppress the cells causing vascular inflammation in GPA patients without impairing the ability of patients to fight infections.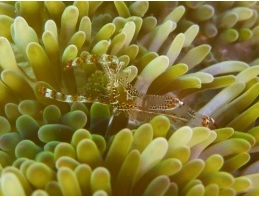 Dalazatide, a synthetic analog of a peptide isolated from a Caribbean sea anemone, has also shown a positive effect in preventing disease in models of psoriasis, multiple sclerosis, rheumatoid arthritis and autoimmune kidney diseases, among others.