Aprea (Sweden) is not a well-know Biotech (yet), but has succeeded in raising €46M from big investors in the US and Europe. Why? For its First-in-class potential for a famous cancer target…

Aprea started in 2003 as a spin-off from cancer research at Karolinska Institutet, in its technology-transfer program.
This Biotech has a promising candidate for the treatment of Ovarian cancer (and potentially other types too). The therapy (APR-246) is based on the reactivation of the p53 protein. If the drug makes it to the market, it would be the first to successfully target the p53 pathway.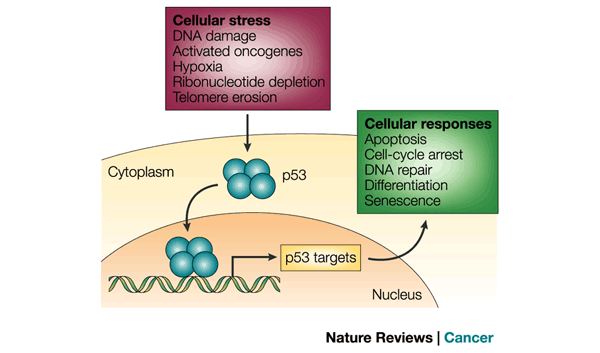 The p53 tumour suppressor gene is the most frequently mutated gene in human cancer – 50% of all human tumours carry it. Protein p53 is a key in tumour suppression, and mutated p53 is often associated with resistance to anticancer drugs and poor overall survival – so it is a major unmet medical need in the cancer field.
APR-246 is a small molecule that 'puts p53 back into shape'. The compound binds to the mutant p53, refolds and stabilises it – so it can work as the normal protein. It has shown promising results in a past exploratory phase I trial.
This is a slightly different approach to using the p53 pathway as a cancer target. More traditional approaches target the coding gene, for example with gene therapy or epigenetic control.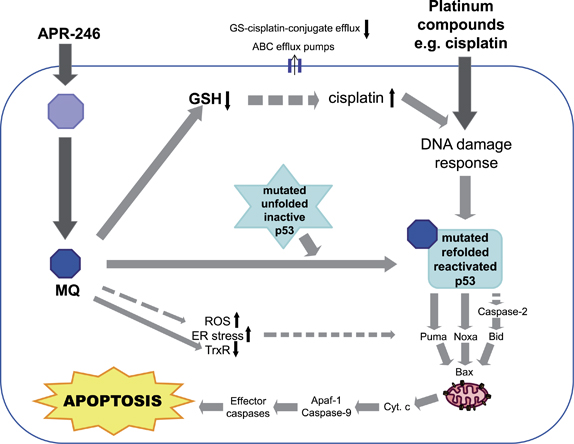 However, the potential of Aprea's strategy and team seems to have been recognised by some leading investors, who chipped in with €46M for the Biotech's second financing round.
Investors included European HealthCap (active in Scandinavia, for example in the immuno-oncology field), and California-based 5AM Ventures and Versant Ventures.
Aprea should be particularly happy to have secured so much US investment, as one of the Biotech's goals is to gain a foothold in the US. Versant Ventures is one of the leading Life Sciences VCs in the world, and it has previously invested in Biotechs with a CAR-T twin and therapeutic applications for CRISPR.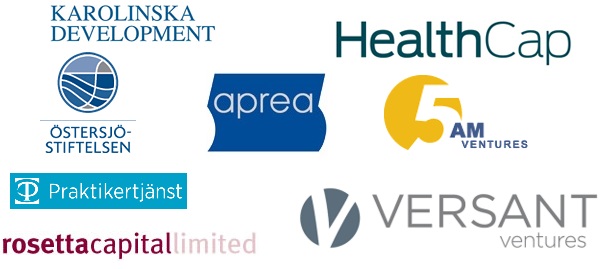 Besides strengthening its US presence, Aprea will use its new money to continue the clinical development of APR-246, particularly its ongoing phase Ib/II trial for serous ovarian cancer.
But the Swedish Biotech is also looking forward to exploring the effect of APR-246 in other types of cancer (both solid tumours and leukemias), and potential synergistic effects with other cancer drugs (like chemotherapy).
Aprea's candidate does look like a future staple drug in cancer treatment – and big investors seem to agree. 
---
Featured image credit: Stockholm (CC 2.0 Katie)
Figure 1 credit: Chène (2003) Inhibiting the p53–MDM2 interaction: an important target for cancer therapy. Nature Reviews Cancer (doi: 10.1038/nrc991)
Figure 2 credit: Mohell et. all (2015) APR-246 overcomes resistance to cisplatin and doxorubicin in ovarian cancer cells. Cell Death and Disease (doi: 10.1038/cddis.2015.143)