Theranexus debuts on Euronext Paris raising €19.6M that will support the development of its pipeline of CNS drugs for narcolepsy, Parkinson's, Alzheimer's and neuropathic pain.
Theranexus, based in Lyon, starts trading on Euronext Paris today. The company starts off with a market cap of €47.5M after closing a €19.6M IPO. With the money raised, the company wants to push the development of three new therapies to treat narcolepsy and sleepiness in Parkinson's, Alzheimer's disease and neuropathic pain.
Stepping into the central nervous system (CNS) field can be dangerous since it's often plagued by failed clinical trials. Within the past year, both Merck and Eli Lilly had to drop their Alzheimer's drugs after they failed in Phase III. However, Theranexus has devised a plan to create more effective therapies that could circumvent these challenges.
"Our technology takes advantage of astrocytes, glial cells that establish cross-talk with neurons," CBDO Julien Veys explained to me. The company's co-founders, Franck Mouthon and Mathieu Charveriat, found out that when drugs are used to stimulate neurons, it modifies the astrocytic network. This reduces their ability to support neurons and results in a decreased response to the drug from the neurons. "Our strategy is to overcome this situation by increasing the efficacy of CNS drugs," says Veys.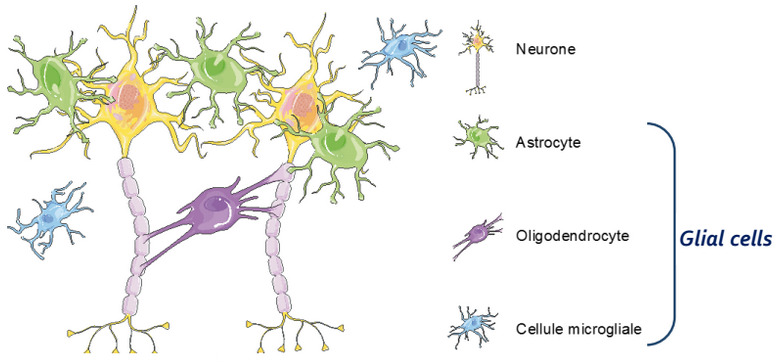 To eliminate this effect, Theranexus is developing drug combinations that consist of one compound that targets neurons and another that modulates the activity of astrocytes. The drugs they're using are already on the market, which makes it much faster and cost-effective to develop the treatments by using preexisting safety data. "A reassuring factor, compared to previous drugs that failed, is that we know these work," says Veys. "We're reducing development risks."
Theranexus' lead candidate, THN102, is a combination of modafinil and flecainide intended to treat narcolepsy — an orphan disease with a $2Bn market. The combo has proved to improve efficacy as compared to modafinil alone in a Phase Ib trial with sleep deprived healthy volunteers. A Phase II study is already enrolling narcoleptic patients, expecting results in 2018.
Part of the proceeds of the IPO will be used to launch a second Phase II trial with THN102 at the end of this year to treat excessive sleepiness in Parkinson's. "We target a specific symptom that significantly affects the quality of life," explains Veys. "It's highly frequent, it impairs relationships with family and caregivers, and it increases the risk of accidents, hospitalization, and institutionalization."

The company will also invest the new funds into starting clinical trials with another two combos for Alzheimer's and neuropathic pain, as well as expanding its pipeline with new R&D projects. This is the reason why Theranexus decided to go for an IPO instead of a second funding round. "Going for an IPO was the right choice to launch three development programs in parallel and improve the chances to deliver the full value of our technology in a short timeframe," says Veys.
After obtaining proof-of-concept data for each of its three drug candidates, Julien Veys says the plan is to look for pharma partners that will take the development forward. He expects this strategy will be especially useful in the case of their Alzheimer's candidate, where Theranexus could take advantage of collaborating with a strong partner that knows well a field with a huge rate of failure.
Although repurposing drugs and combinations are nothing new in the CNS field, Veys is not aware of any other company that targets both neurons and glial cells. He's confident that Theranexus can be an answer to efficacy problems in the CNS field, and the company has already started to create contacts in the industry with the goal to out-license its technology.
---
Images via Theranexus