The annual meeting of the American Association for Cancer Research (AACR) has just finished. From Europe, who made a splash with their results?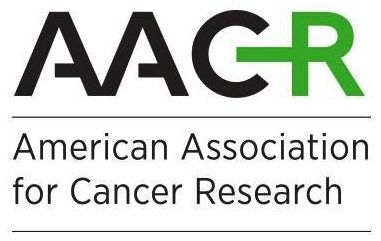 The AACR annual meeting is the world's biggest conference in Cancer research, and the must-attend event for Biotechs developing cancer therapies.
The 2016 edition took place in New Orleans (US) from the 16th to the 20th of April, and presented over 6,000 works of research in the Cancer field. Four of these come from European Biotechs, which obviously caught our attention…
So here's a quick summary of the 2016 AACR presentations by EU biotechs…
---

Transgene is based in Strabourg and is actually the oldest Biotech in France. After years of struggling and going from recombinant proteins to gene therapy, Transgene's focus on oncolytic virus seems to have finally paid off.
At the AACR, Transgene presented preclinical data (poster here) for a new generation oncolytic viral immunotherapy. It basically consists of arming cancer-fighting virus with anti-PD1 antibodies – more merging of very hype fields in oncology.
---

Based near Munich (Germany), Medigene develops immuno-oncology therapies. These include dendritic cell (DC) vaccines to display tailored antigens and stimulate the immune system, as well as TCR modified T-cells, able to detect and efficiently kill tumour cells.
On behalf of Medigene, the data was presented by the Department of Cellular Therapy at the Oslo University Hospital (Norway). They are using parts of Medigene's dendritic cell vaccine technology in an Investigator Initiated Trial (IIT) for prostate cancer. 
According to them, this phase I/II trial vaccine looks promising, and has so far shown good safety results.
---

Erytech has an interesting strategy to tackle rare cancers and orphan diseases. It develops Erycaps, which encapsulate therapeutic substances inside erythrocytes (red blood cells).
Erytech presented 2 preclinical studies, one showing that erythrocytes could be used to encapsulate and deliver tumor antigens – stimulating an immune response against the tumor.
The second poster showed promising safety results for the use of arginine deiminase (ADI), which could complement Erytech's 'tumor starvation' therapy for leukemia (ALL) and pancreatic cancer (which already has shown promising results in its clinical trials).
---

Debiopharm (Switzerland) is a Biopharma that in-licenses and develops promising drug candidates in different areas, including muscular distrophies and a range of cancer types.
Debiopharm presented non-clinical results of Debio 1347, a small molecule that targets fibroblast growth factor (FGFR) signalling pathways and acts as a sensitizer to radiation – making traditional radiotherapy more effective.
---

Based in Marseille (France), Innate Pharma specializes in immuno-oncology. One of its cancer-fighting antibodies was licensed to Bristol-Myers Squibb in a monster €408M deal, and a collaboration with Sanofi had a price tag of €400M.
Since then, Innate has bought Orega's programme on a first-in-class anti-CD39 checkpoint inhibitors – essential in immuno-oncology strategies.
At AACR, it presented its novel anti-CD39 antibody (IPH52) and how blocking this CD39 enzyme led to complete remission in animals with otherwise chemotherapy-insensitive tumors.
---

Also in the immuno-oncology field, Merus is based in Utrecht (Netherlands) and has attracted Big Pharma and major European investors, including Sofinnova and the Novo A/S group.
Merus develops Biclonics, which are proprietary bispecific antibodies with improved functionality – and are 'easy to manufacture'. One of these (MCLA-128) was the focus of the AACR presentation. It targets HER2 and HER3, two proteins commonly over-expressed in cancers.
Currently in phase I/II trials for breast and colorectal cancer, MCLA-128 shows a favourable safety profile and early signs of anti-tumor activity.
---
Epigenomics (Germany) was started in 1998 from PhDs at the Max Planck Institute for Molecular Genetics here in Berlin. The goal? To build a platform for research on epigenetics, and then commercialise product.
Just last week we had an interview with CEO Thomas Taakpen on the FDA approval of their Colorectal cancer diagnostic kit which is a blood test (EpiproColon) – the first of its kind in the US.
Now their similar testing kit for lung cancer (EpiproLung) has been followed up. Initial results from a validation study for its use and development were presented at the AACR on Monday.
---

Affimed in Heidelberg (also Germany) is trialling immunotherapies for cancers through TandAbs, which are bi-specific (binding to multiple target sites at once) due to their tandem structure. The leading candidate, AFM13, is in phase II trials for Hodgkin's lymphoma – and awaiting initiation of phase Ib trials as a combo with Merck's Keytruda.
AFM13 has shown some really promising results from its pre-clinical studies, where tumors shrank up to 90% when treated in tandem with check-point inhibitors. Other candidates include one for Non-Hodgkin's Lymphoma and Acute Lymphocytic leukemia (ALL).
In collaboration with partner Stanford University, Affimed provided further evidence for a synergy between AFM13 and an anti-PD-1 antibody, shedding light on the molecular mechanisms underlying AFM13's action against tumors.
---
These are promising results. Will there be a winning cancer therapy among these early candidates?
---
Feature image credit: Merus
Images introducing Transgene, Erythech, Debiopharm, Innate Pharma and Merus are property of the respective companies.