As a young entrepreneur myself, I'm always impressed by other young entrepreneurs with crazy and ambitious ideas. Here are the most inspiring innovators under 30 years in European Biotech this year!
Disclaimers first! Yes, this ranking is obviously very subjective. Yes, I did look for women, but as a reflection of the gender imbalance in biotech entrepreneurship, men dominate the list. Yes, I'm French, but my German half keeps my patriotism in check.
The other 'trends' you'll notice are in synthetic biology and French citizenship. A majority of entrepreneurs are exploring SynBio, as this field seems to offer more accessible opportunities than traditional drug development. And, well, 'entrepreneur' is a French word.
France leads the pack in the ranking with 4 entrepreneurs selected, followed by Denmark with 3. Perhaps it can be explained by how quickly French student graduate (usually 23 for a Master's and 26 or 27 for a PhD). The earlier you graduate, the earlier you can start a company and raise your first millions. Germany would typically see a delay of a few years, which makes it more difficult to be in a ranking of under 30 entrepreneurs.
And so, without further ado, here's the list of the top 10 Biotech entrepreneurs on the continent in 2016.
To be honest, it was not easy to find all these great minds. Thanks to all my friends/connections, in particular Xavier, Victor, Andreas and Jerome, who helped me with that list, which is in NO particular order.
---
Xavier Duportet, CEO, Eligo Bioscience – France
Xavier is the founder of the Microbiome + CRISPR Biotech company Eligo Bioscience, which we covered recently when it raised €2M from leading microbiome investor Seventure. Xavier previously studied Bioengineering in France, did a PhD both at INRIA and MIT, and co-founded the Hello Tomorrow Challenge, a worldwide deep-tech startup competition.
Xavier is a super-friendly guy who is always happy to help. He'll be pitching Eligo at Refresh in Paris and I'm sure would love to meet with you there.
---
Fiona Nielsen, CEO, Repositive – UK
Fiona is a bioinformatics entrepreneur who founded Repositive.io and DNADigest after a stint at Illumina in the US. As a specialist in computer science, her goal is to solve the problem of access to Genetic data and develop tools to exploit it.
Cool fact: Fiona was nominated for the 2013 WiSE award for Entrepreneurship and Innovation.
---
Andreas Laustsen, CEO, VenomAb – Denmark
Andreas already founded 3 Biotech companies before his 30s: Biosyntia, VenomAb and Antag. He raised a total of 5 million euros for these ventures even though he just finished his PhD. Not a problem for him, he is already working on a fourth company coming soon.
I met Andreas first for our documentary film on Denmark, then met him again during BioEquity in Copenhagen and for the last time in Berlin for Refresh. He pitched at the startup competition and made the show but didn't win after all.
Cool fact: three years ago, he was voted Denmark's coolest engineer, which, as it turns out, is not a contradiction in terms.
---
Sandra Rey, Founder & CEO, Glowee – France
Sandra is the second female entrepreneur of the list. She founded Glowee, a SynBio startup developing a bioluminescence solution to replace lightning in specific applications. Sandra originally graduated as designer and stepped into the field of bioluminescence for a theoretical student project. She then converted it into a for-profit venture and has already achieved significant steps toward success (crowdfunding, fundraising, proof of concepts).
You can find more about her startup in our coverage.
---
David Wehner, CEO, Venneos – Germany
David founded Venneos two years ago and develops silicon-chip-based imaging systems for the analysis of biological cells. He previously did his bachelor and master in Munich at the Technical University. People usually study longer in Germany and it's very rare to see founders under 30. He is the only German represented in this list.
---
Cathal Garvey, Founder Forma Labs – Ireland
Cathal is one of the most active young founder in the space of Synthetic Biology in Europe. He founded two biohackerspaces in Ireland, was the Scientific director of IndieBio Europe for two years and now moved into another startup. He is truly engaged in making SynBio (and software) open-source so the largest community can access to the technologies and have a positive impact on the World.
Cathal was at Refresh in Berlin to moderate the SynBio panel alongside a VC, the CEO of Deinove and Thomas Landrain from La Paillasse and Pili. You can watch a video summary here.
---
Hans Genee, Co-founder & CSO, Biosyntia – Denmark
Hans co-founded Biosyntia with Andreas and few other founders. His SynBio venture offers high-performance biocatalysts for fermentation of fine chemicals. He previously did his PhD at the Danish Technical University (one of the top centers for SynBio in Europe) and was visiting scientist at Harvard.
Hans will be pitching Biosyntia at Refresh in Paris on Nov 24th.
---
Remi Dangla, Founder & CEO, Stilla Technologies – France
Remi founded Stilla in 2013 and focuses on accelerating the development of next-generation genetic tests by providing biologists with tools for high-resolution genetic analysis. He graduated from Ecole Polytechnique and went on to do his PhD in microfluidics there as well.
---
Habib Frost, Founder & CEO, Neurescue – Denmark
Habib Frost is an Entrepreneur, Inventor, Researcher and Physician. He founded Neurescue, which is developing a computer-controlled catheter for the greatly improved treatment of cardiac arrest. He graduated as the youngest Medical doctor in Denmark at the age of 23.
Cool fact: he went for a graduate studies program at Singularity University in the Silicon Valley.
---
Victor Dillard and Edward Perello, COO and CBO of Desktop Genetics respectively – UK
Victor and Edward are two of the three founders of Desktop Genetics (sorry for the third co-founder Riley, but you're over 30). Based in London, they enable the CRISPR gene-editing revolution with powerful bioinformatics tool.
They are working with top companies all around the world (Editas, Illumina etc.) and were able to raise few million euros from top-notch investors.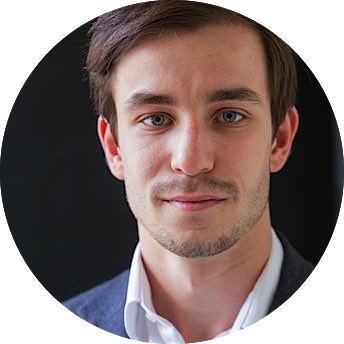 Edward was at Refresh in Berlin and he won the pitch competition. You can read that article to discover more and to watch his awesome 5 minutes pitch.
---
Now, your turn to tell me your impressions. What do think about young entrepreneurs in Europe? Who would you have added/removed? Please comment below or send me an email to philip-at-www.labiotech.eu