This year has started with a rush of deals for many Biotechs. F-Star another such company, now signing up for an Immuno-Oncology deal with AbbVie using Bispecific Antibodies.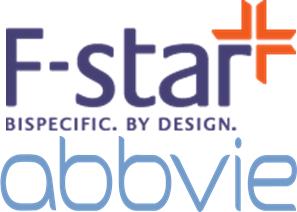 Financial terms were not disclosed but in regards to the hype of the Immuno-Oncology field, it could be pretty high. F-Star is a Cambridge company based at the Babraham Institute campus, the bioincubator we visited on our Labiotech tour of the UK (and listed as our top Bioincubator in Europe).
So what are they doing? F-Star are developing and 'discovering' bispecific monoclonal antibodies to further enhance the potency, safety profile and cost efficiency of immuno-oncology treatments.
Their modular Antibody technology platform introduces an antigen binding site into the constant region of an antibody to create a so-called Fcab (an Fc-domain with antigen binding activity).
In a combinatorial plug & play process, an Fcab can then be used to make many different bispecific antibodies (mAb2) using variable regions binding to second targets – i.e. a full-length antibody with an Fcab in place of the normal Fc region.

This technology had already attracted major Pharma players, namely Boehringer-Ingelheim in 2010, Merck in 2011 and Bristol-Myers Squibb in 2014, to name a few. Now AbbVie is added to the list to generate candidates against two new targets. John Haurum, CEO of F-star commented: 
"Bispecific antibodies are expected to be the cornerstone of the next generation of immuno-oncology products, and this collaboration validates our technology as truly novel and differentiated in the space."
It's impressive to see a small Biotech company such as F-star sign with such 4 Big Pharmas.
P.S. I guess their businesses people are doing good job…
---
I actually interviewed F-star's CBO Jane Dancer, who probably played a key role in this Deal: