Update (26/07/2017): Verona Pharma has dosed the first patients in the PhaseIIb with RPL554 in patients with chronic obstructive pulmonary disease (COPD). Results are expected in the second half of 2018.
---
Published on 27/06/2017
Verona Pharma has secured regulatory approval in five European countries to run a Phase IIb trial with its dual PDE3/4 inhibitor in COPD.
Based in Cardiff, Verona Pharma recently pulled off a successful Nasdaq IPO, earning the single-asset company €75M in cash to move its PDE3/PDE4 inhibitor RPL554 through a number of trials for chronic obstructive pulmonary disease (COPD) and cystic fibrosis. Now, the biotech has received the final go, as it won regulatory approval from five European countries, including the United Kingdom, Germany, Romania, Bulgaria, and the Czech Republic, for a Phase 2b trial of RPL554 for maintenance treatment of COPD.
The trial will test if Verona's first-in-class PDE inhibitor is able to beat a placebo in terms of lung function improvement in about 400 COPD patients. The biotech plans to start the trial in Q3 this year and expects to have data ready in the second half of 2018. In parallel, Verona plans to investigate RPL554 as an add-on to a long-acting bronchodilator for COPD in a Phase IIb trial, as well as applications in acute exacerbations of the disease.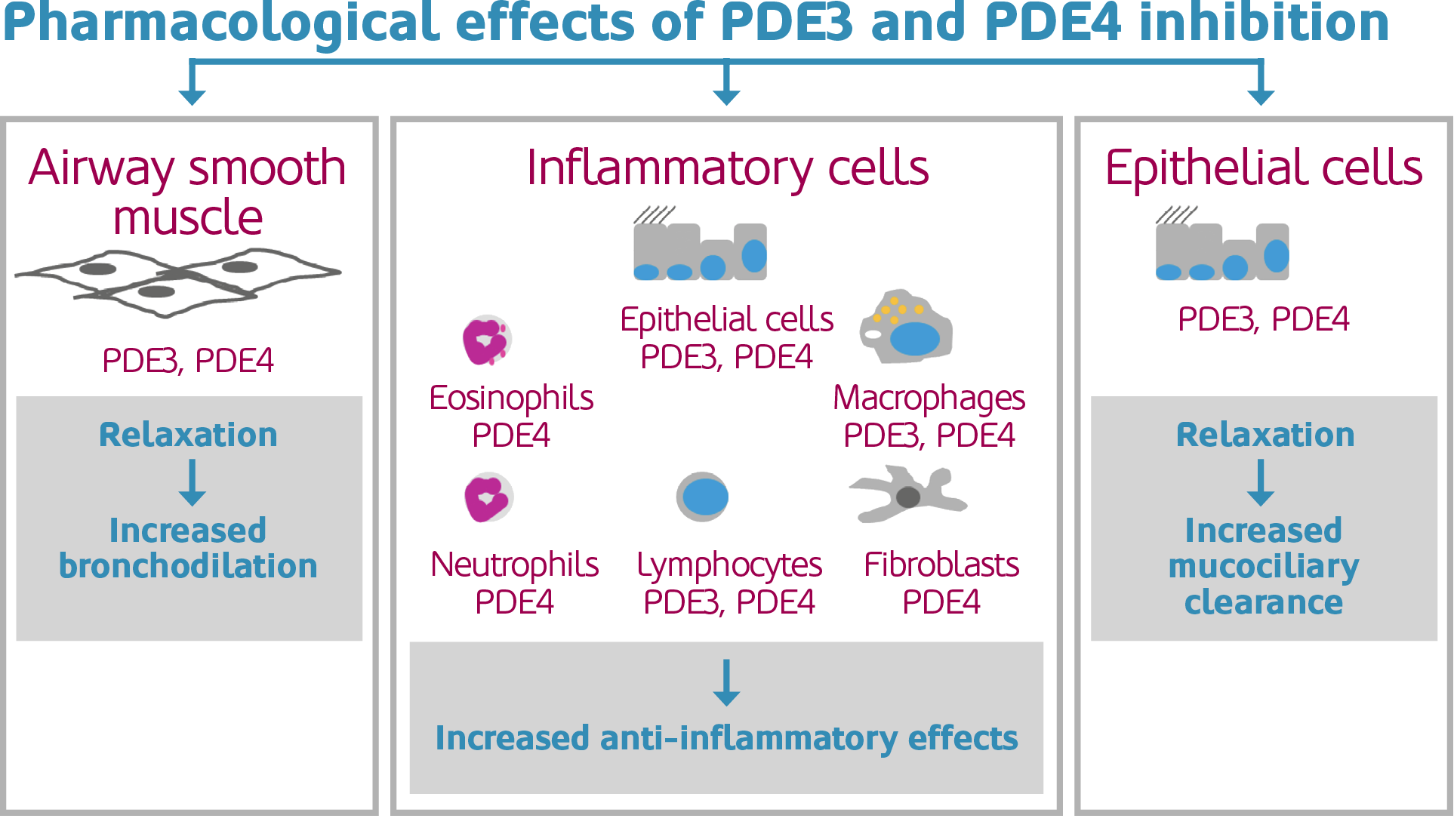 RPL554 is Verona's only product candidate. The compound is an inhalable, dual inhibitor of the PDE3 and PDE4 enzymes, whose potential as a COPD breakthrough is based on evidence that it triggers both bronchodilation and anti-inflammatory effects without the side effects associated with PDE4 inhibitors, such as nausea and vomiting.
According to the WHO, COPD is the third leading cause of death globally, with 210M people worldwide suffering from the disease. The current backbone of COPD treatment is based on bronchodilators such as beta2-agonists or muscarinic antagonists. Big players like Sunovion and Theravance Biopharma have meanwhile been working on developing the first nebulized long-acting muscarinic antagonist, but Sunovion was recently kicked out of the race with a rejection from the FDA.
Investors like Novo A/S and Abingworth, who have helped Verona raise €50.6M (£44.7M) prior to its IPO seem to be convinced of the biotech's single asset, which, according to the company, could be the first novel type of bronchodilator in over 40 years.
---
Images via shutterstock.com / Webicon and veronapharma.com