Perhaps 2022 will best be remembered in the life science industry for the return of many of the face-to-face events that fell by the wayside during the COVID-19 pandemic.
It might have been a mixed year for biotech companies, but 2023 is a new year, with new challenges, but also new opportunities.
So what do some of those within the industry think might happen in 2023?
Animal testing woes?
Alex Andrianopoulos, chief R&D officer at Kairos Ventures, an early-stage investment firm that partners with top universities in the life and physical sciences and commercializes them into viable businesses that positively impact the world, said: "The combination of AI with automation will revolutionize and exponentially speed up pharmaceutical development. This combination will eliminate the standard trial-and-error development process through identifying patterns that humans can't discern in multi-dimensional spaces."
Andrianopoulos added: "The wave of effort to end animal testing for pharmaceutical and other compound testing (pesticides, beauty/skin care products, shampoo, etc.) will become a tsunami from both the regulatory and technology sides, as non-animal models of human physiology and disease are now both less costly on the ethical side and more effective than animal models."
He added: "Nuclear power will be considered green again, and advances in nuclear reactor design making them smaller and less costly to build will attract a new wave of investment from climate tech VCs."
Acquisitions
Frank David, managing director of Pharmagellan, said: "I think the two big deals that bookended 2022 — Pfizer's acquisition of Biohaven and Amgen's purchase of Horizon — are a good sign of what to expect in 2023. Sure, many early-stage biotechs are cheap, and several big biopharma companies are sitting on piles of cash. But at the end of the day, acquiring accretive revenue means not having to say you're sorry to Wall Street.
"I predict acquirers will be more likely to pay handsomely for approved or near-approval assets than hunt for risky bargains among the pre-phase 3 biotechs. Biotechs with the resources and grit to take their lead assets to the finish line, like Madrigal Pharmaceuticals did in the waning days of 2022, will be on everyone's radar.
"Yes, the coming year will have some occasional early-stage deals, but if I were making a list of the most likely acquisition targets in 2023, I'd focus on independent biotechs with approved drugs or pending phase 3 trial data — because that's the list I think pharma BD groups are making as we speak."
Microbiome
Ross Youngs, CEO and co-founder of Biosortia Microbiomics, a company dedicated to microbiome mining for pharmaceutical discovery, gave us three potential trends in the microbiome field in 2023. The first is popularity in understanding the gut and the gut microbiome.
"There are numerous links between a long-term healthy gut microbiome and inflammation. Reduced inflammation could help stave off chronic diseases or their onset, like rheumatoid arthritis, type 1 diabetes, eczema, asthma, IBD, IBS, cardiovascular disease, and other diseases. Reducing inflammation starts with a healthy and stable gut microbiome," Youngs said.
"One study I'd like to highlight, from the National Library of Medicine, dives into the role of gut microbiota in intestinal inflammation with respect to diet and extrinsic stressors. The study shares insights into how intentional inflammation and inflammatory bowel disease (IBD) are associated with dysbiosis of the gut microbiota and the relationship between the two. Researchers found that there are many factors that can impact or alter the gut microbiota from environmental stressors, antibiotics, sleep, physical activity, and physiological stress. Meaning an unhealthy gut is directly linked to inflammation throughout the body."
Youngs pointed to another study from the National Library of Medicine on gut microbiota, how it houses bacteria and how the presence of these bacteria is related to inflammatory molecules. He said researchers found that as the gut influences the overall health of the hose – certain bacteria found in the gut can cause inflammation that shows itself through conditions such as obesity, atherosclerosis, type 2 diabetes mellitus, and IBD.
The second trend is industries investing in zero waste packaging.
"Towards the end of 2022 we're seeing large scale retailers like Patagonia looking to cover ground towards a more sustainable future. But have there been significant ways in how the eCommerce business handles packaging? Zero waste is a concept that needs to be simply articulated – and likely will go sideways without careful consideration and oversight by a completely independent non-profit. Improvements, such as the potential EU law restricting "open space" in a package to a maximum of 20%, explicitly address boxing size for the container and will save resources through efficiency but is by no means zero waste."
Youngs said combining shipments to an address, box-sizing, material appropriateness, material reduction, recyclability, reusability, and repurposing are some of the possibilities.
"Management and strategy to help understand cost reduction is the best. The opportunity is with traditional industrial engineering at its best. Indeed, handling systems and labor reduction has taken hold in the industry; now it is time to find the dollars in packaging and shipping."
The third trend in 2023, according to Youngs, is the age of microbiome metabolomics.
"Microbiome mining will continue to become more well known in 2023 and beyond as scientists and researchers are now able to harvest and study microbiome molecules at an industrial scale for the first time. I can foresee a breakthrough when it comes to funding around obtaining microbes because the quality and scale needed to study their chemistry will change the limited ways scientists are able to study small molecules.
"Today's best-in-class technologies allow finding and testing an unknown small molecule from an unculturable microbe which is equivalent to finding a quarter in a basketball court. Tomorrow's technology could find that quarter in the state of Rhode Island representing nearly one million times current capabilities, putting the microbiome in the quantity and quality to investigate."
AI in healthcare
"In 2023, we will see the first large-scale use of AI algorithms in healthcare. Several factors, including the speed of innovation, are driving this surge. AI algorithms are improving, making models more accurate and reliable. More and more healthcare organizations will start utilizing artificial intelligence across clinical and non-clinical domains.
Electrophysiologist Arnaud Rosier is CEO and co-founder at Implicity. He also pointed to the growing importance of AI.
"Another force driving AI adoption is the clinician burnout epidemic. Covid-19 stretched an already thin healthcare staff nearly to their breaking point, and the "Great Resignation" that followed has made it difficult for clinics and hospitals to find and retain talent. Technology, specifically artificial intelligence, may become a viable solution for many providers to help reduce workloads and alleviate stress by eliminating routine, mundane tasks."
Rosier said in some fields, there are worries that AI will displace large numbers of human workers. But, he argued, in healthcare, this isn't a concern.
"Clinicians are so overwhelmed that they are rarely able to spend as much time as they'd like listening to their patient's problems. By handling data-intensive tasks, AI solutions can free up healthcare providers to do the parts of the job that motivated them to go into medicine in the first place.
"This is particularly true for cardiology teams, who have increasingly turned to remote patient monitoring (RPM) in recent years. Despite the opportunity to deliver care more proactively to improve outcomes, RPM also presents challenges for clinicians. The volume of false positive alerts is a significant burden. Up to 90% of alerts from RPM systems are mere "noise" that does not require intervention. Constantly monitoring these systems can be taxing on clinicians. For this reason, many are already starting to turn to AI-powered tools that can do this work on their behalf, allowing them to focus their attention on patients who genuinely require care."
On whether there are any areas where patients will see significant advances over the coming year, Rosier said: "I expect we'll see tremendous leaps forward in using intelligent algorithms for the early detection and diagnosis of heart conditions and even predicting the onset before patients notice or experience symptoms. This includes healthcare's holy grail: using AI to detect unseen signs of heart failure using data collected outside the clinical setting. There's much hope for the future of AI in cardiology, and more advanced models have the potential to reshape our current paradigm of care.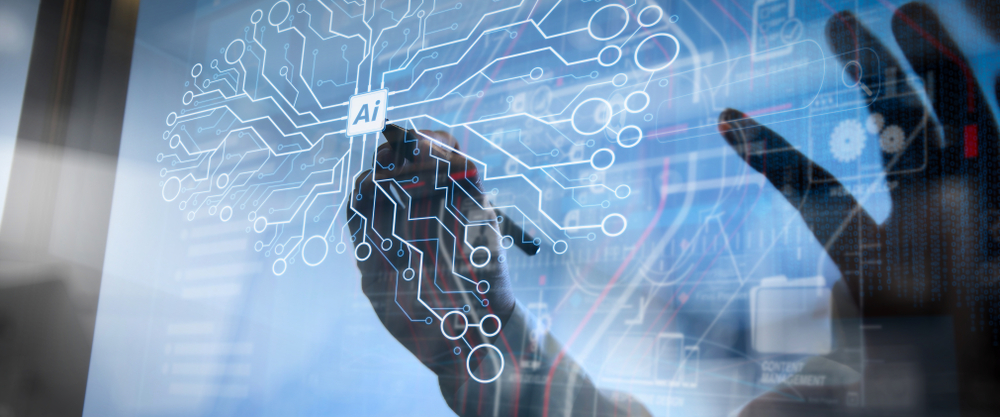 "With the expansion of AI, more physicians will begin using RPM to ease overburdened hospitals and physicians and increasingly deliver care in virtual settings, proving to be as effective as in-person care."
With respect to remote patient monitoring, Rosier said there will be a significant shift in treatment paradigms.
"We can't change care specifically in the cardiac space by simply giving people devices at home. We're going to have to find new workflows to enable efficiency. In the coming year, we will start seeing new approaches/shifts in workflows to address the burden of the plethora of data created by RPM.
"Currently, RPM consists of many 30-day and 90-day reports being developed by clinicians for each patient – taking up about 80% of their practice time. The rest is spent sifting through alerts from RPM devices. However, this will likely soon change. There are studies underway looking at if there should be an overall more significant focus on the alerts rather than creating maintenance reports and if this would be a better approach for how to spend clinicians' time, especially with burnout being such an issue among all medical staff. Alerts call to attention issues with a patient and/or their device, which should take priority for medical staff, where reports giving a picture of a patient's overall health over time are time-consuming and likely unnecessary in the grand scheme of patient care.
"In terms of research, RPM is also helping to reduce bias in AI algorithms by broadening databases. RPM expands access to different patient populations by including those who go out of their way to find these trials and those with remote monitoring devices. In other words, RPM connects researchers to more patients from different socioeconomic backgrounds by enabling patients to participate from home, making research much more inclusive."
So, should more focus be put on alerts than creating maintenance reports?
"Studies are under way to determine if this would be a better use of clinicians' time, especially with the high burnout rates among all medical staff. Alerts call to attention issues with a patient and/or their device, which should take priority for medical staff, where reports giving a picture of a patient's overall health over time are time-consuming and likely unnecessary in the grand scheme of patient care," Rosier concluded.
Biotech in 2023: reasons for optimism
Mark Kotter, CEO and founder of bit.bio is cautiously optimistic heading into the New Year. He called out two areas to watch.
"Whilst the seeds of the synthetic biology for human health revolution have been sown over the past decade, we expect that this year will see independent areas come together for the first time to form a cohesive ecosystem that may underpin a next cycle of significant innovation and progress," Kotter said.
"Cellular engineering and re-programming – aided by advances in sequencing technologies, machine learning and bioinformatics, together with better gene editing technologies – is leading to a rapid industrialisation of human cell manufacturing. This in turn means that we are beginning to have new models of human cells available to study and treat diseases. Neurodegenerative disease and metabolic disease research and drug discovery will likely be some of the first areas that can benefit from this. Beyond that, precise manufacturing of every human cell at scale has the potential of bringing cell therapy in all of its aspects to the forefront of medicine – and we expect 2023 and the following years to be the time when this promise can become a tangible reality."
Kotter added: "Secondly – and I'm sure I won't be the only one observing this – the biotech industry has been undergoing a significant correction over the past two years. This was further exacerbated by macro events ranging from supply chain issues in the aftermath of COVID, to the highest inflation levels in a generation, all the way to geopolitical events. Assuming that these and other macro factors remain under control, this year I hope to see increasing levels of biotech M&A activity, followed by renewed investor interest in our sector."
Digital transformation of the biotech industry in 2023
Toni Manzano, chief scientific officer and co-founder at Aizon, said it is no secret that the biopharmaceutical industry is under significant pressure to increase yield, increase product quality, and manage shrinking margins, and that will not change in 2023.
"The biotech industry is looking at how to increase operational efficiency, and digital transformation remains a key part of that strategy. In 2023, we can expect the industry to bring it to life in tangible ways.
"In the past, the industry has started digital transformation by investing in systems, storage, data centers, and resources, but in 2023 it will go beyond that. For the industry, digital transformation fundamentally means investing in processes and solutions that enable them to use their data to better extract knowledge and actionable insights from pharmaceutical development processes. Digital Transformation starts with data."
Manzano said that, fortunately, the manufacturing process generates massive amounts of data from operators, instruments, equipment, and systems.
"The challenge that manufacturers face is that they lack the enterprise-wide, scalable data analytics infrastructure needed to take advantage of this information. First, data is siloed and each system (MES, ERP, LIMS, etc) manages its own data without necessarily interacting with other systems. Secondly, even if the data is aggregated, manufacturers do not have a systematic way to take advantage of the power of the data. There's simply no efficient way to cut through the noise, identify and analyze the pertinent data, and create actionable information that decision makers can use to improve manufacturing processes, at scale."
Manzano added fortunately, there's a solution: artificial intelligence and machine learning, and manufacturers are taking advantage of these advanced applications now.
"With any new strategy, approach, or technology, the first question is: Where do we start? And for many organizations, AI and ML are very much new technologies. In 2023, AI and ML will become an important part of a digital transformation strategy.
"First, start with the business goal, not the technology, in mind. What are you hoping to achieve by embarking on a digital transformation project? AI and ML are 'simply' goals to help you understand your data and provide guidance in how to get to your goal. Without an intended use in mind, it doesn't matter which models you apply. If you don't know where you're going, it will be impossible to start.
"Second, layer in the right technology to help you solve your problem. In highly regulated industries (like biopharma), your AI solution has to be built with compliance and regulatory requirements at the core. AI and ML tools must be validated and meet regulatory requirements so they can be used in a GxP environment. Mainly horizontal solutions intended for general manufacturing use were not built with compliance in mind, therefore the functionality is not useful for pharma processes and they are not scalable across multiple lines and sites.
"Third, you cannot do any of this without AI lifecycle management. An AI model is not static. Managing AI well means managing the data and data sources, algorithms and models (and fine tuning them), outcomes, delivered insights, and scores. Remember, investing in digital transformation means investing differently."