Biotech is catching new investors' interest. Just in 2015, Google Ventures, the accelerator Y Combinator, Andreessen Horowitz (one of the most successful early-stage investment funds in the Valley) and Peter Thiel (founder of Paypal) showed their interest in Biotech. Why? And why now?

Andreessen Horowitz is the investment fund created by Marc Andreessen (founder of Netscape) and Ben Horowitz (previous entrepreneur). They are both billionaires and their fund has invested in many (famous) internet successes. Then in November, they announced the opening of a $200M Biotech fund…
Peter Thiel, on the other hand, is one of the most successful investors worldwide (he even got his character in the TV-show Silicone Valley). He founded Paypal and was the first investor in Facebook. He now continues to invest (Palantir, SpaceX etc.) and to run crazy projects (grants to college drop-outs to make them start a business).
His investment firm Founders Fund in San Francisco has a special section dedicated to Biotech/Life Sciences. For example, the FF invested in the $250M round made by Stemcentrx last September – a Biotech company developing an antibody against lung cancer based on a radical new cellular biomarker. Founders Fund also invested in more Biotech companies such as Cambrian Genomics or Emerald Therapeutics.


Google surprised everybody when it started Calico in 2013 to defeat ageing (see our brief summary of Biotech between 2011-2015). Google then injected the former CEO of Genentech Art Levinson with $250M to run it. In 2015, Google also created Google Life Sciences (now known as Verily), now under the governance of the holding Alphabet.
Y Combinator is another good example. It is the most successful start-up accelerator worldwide (dropbox or Airbnb famously came out to there). Traditionally oriented towards software, it's now shifting move towards hightech and biotech. In 2015, 10 startups out of 116 were in the Biotech field.
So now, what has attracted them? Why now?
---
We wanted flying cars, instead we got 140 characters".
…is what Peter Thiel famously said. We could replace flying cars by curing cancer or fighting HIV. All these are big goals which would dramatically change our society…but health is an area which is far more personal. As Vijay Pande, partner of the Bio fund of Andreessen Horowitz said:
We all care about human health — whether it's for ourselves, our parents, our children — it's a big deal on a very deep, fundamental level – thinking about the meaning of life."
This is obviously a non-financial reason for investing in Biotech, but it is of importance to these internet entrepreneurs who've already made their fortunes.
Biotechnology is the revolution of the 21st century.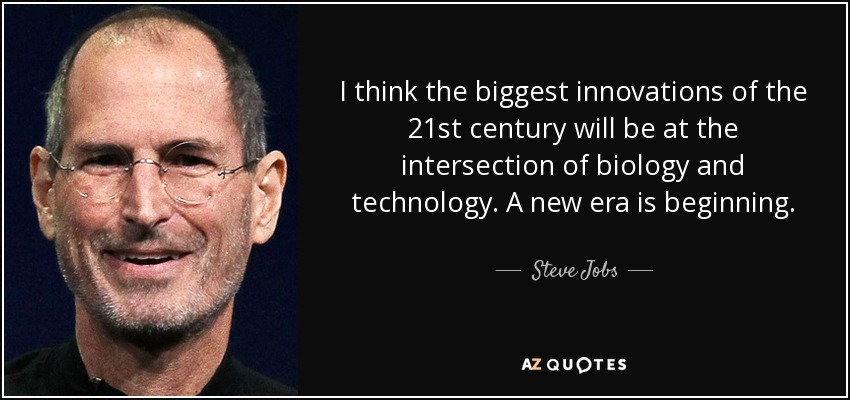 Biotech is full of potential. The industry has already showed great promise in health treatments (think cancer, diabetes etc.) but the biggest projects still remain…
For example, CRISPR enables to edit genes as you edit informatics code. Biotech could have a huge impact on the planet with biofuels and other Greenovation. The DIY Bio movement could help bring Biotech into Everyone's living room (as the electronic hackers club did with the personal computers).
Then there is the MedTech field (see our 10 amazing examples here), with 3D bioprinting and sensorial prostheses, which are undeniably attractive to the public and non-Biotech investor.
All these show what still has to be done and what Biotech could impact (and as a value return of course).
Biotech has never performed as well as Today.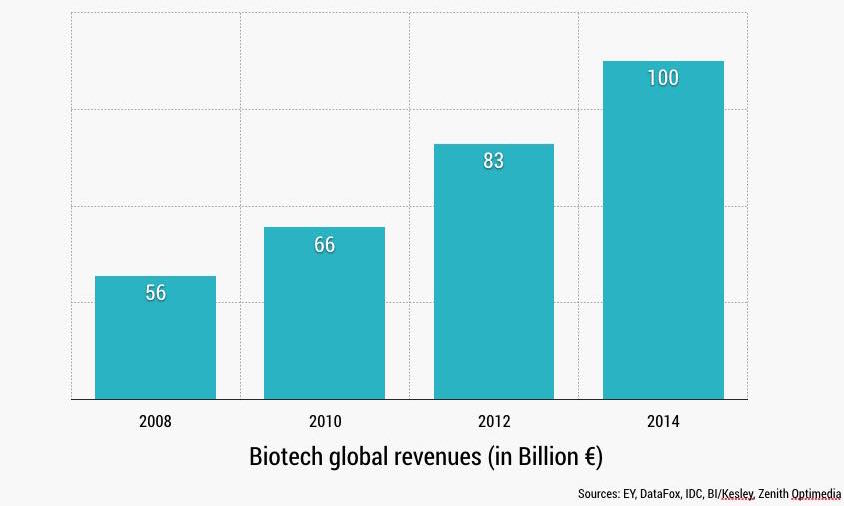 This graph speaks for itself. The revenues of the Biotech industry doubled in the last 6 years. And it's expected that it continues to grow as biologicals become the standard of care in replacement of small molecules.
Another indicator you can look at is the NASDAQ Biotech index which is as high as never (even though it dropped by 20% since the beginning of the american elections and the debate on drug pricing).
Both graphs shows the value created and why investments has never been as high (and why some people talk about a Biotech bubble).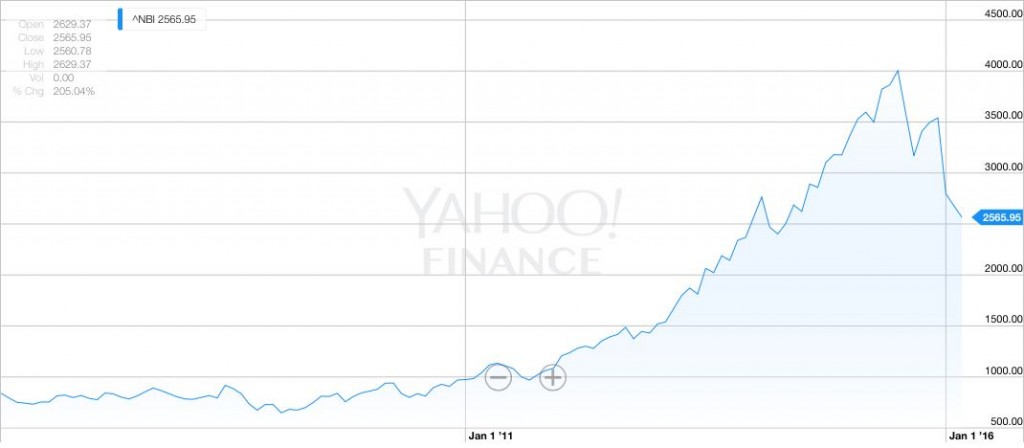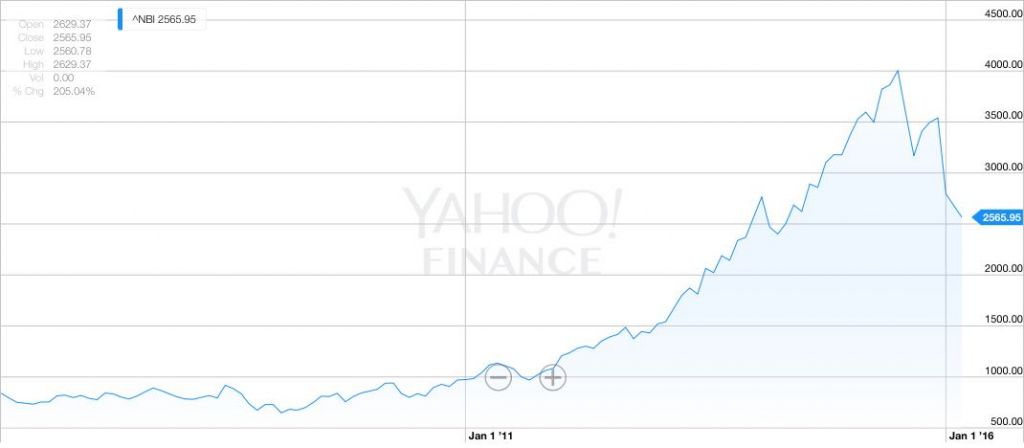 Biotech is getting Digitalised
As I wrote in my previous article, 6 things the digital revolution has already disrupted in the Biotech industry, I listed that Big Data is now a reality.
Biotech is not an obscure science anymore, and Biotech media (and the ecosystem) are also going digital, you can manage your lab via your smartphone, patients are getting involved and you can reach the crowd to get your project financed.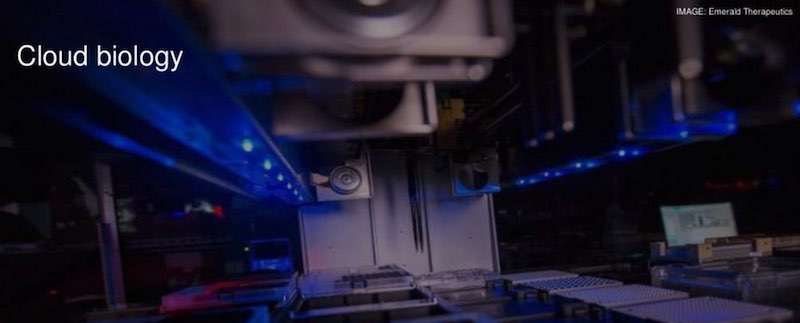 On top of that, synthetic drug development could also become a reality. Peter Thiel wrote in his book 'From zero to One' (a #1 NYT Bestseller) how he found the Biotech industry frustrating.
The data is tight, and the time to market is excessive…and the capital needed is massive. Thiel hopes Digital could solve all three issues though.
Andreessen Horowitz gave similar reasons for the opening of its fund. It mentions "Cloud biology" (where software runs the experiments), and "Computational biomedicine" (where software enables personalised medicine through tracking of big data).
---
It's very interesting to see big internet investors moving into the Biotech space. Will they bring a new approach to the industry? Will this "disrupt" everything as it did in so many other sectors? What will be their impact on the future? Only time will tell …
What do you think? I'm always grateful to get your feedback on my articles…