Novartis, the Swiss Acquisition-Giant from Basel, has once again taken bought a small chunk of shares from the Israel biotech scene for only $15M (2.5%), instead of making a final solid purchase. The Jerusalem biotech Gamida Cell, which has a stem-cell therapies for hematological diseases (leukemia and various types of anemia), was underwhelmed a second time by Novartis' tentative attitude, despite it already owning a 15% stake in the company. So why is it Novartis is so hesitant?

Gamida Cell is a stem-cell therapy specialist from Jerusalem (Israel). Having a broad R&D scope to include cancers (specifically of the blood) and other hematological diseases, their NAM platform for growth of stem-cell grafts has granted them a promising pipeline. The 'NAM' platform involves growth of stem cells using a nicotinamide (vitamin B3 based) medium which helps the allogenic stem cell cultures to thrive and not lose their viability over time. This has improved stem-cell graft retention time in vivo for patients, and several products using NAM are currently undergoing trials for Thalassemia, Sickle cell anemia and blood cancers.
Since their NAM platform is soley owned by Gamida, this has in part reduced the cost of trials, making this Israeli biotech even more appealing to the Swiss giant Novartis, who have previously bought up to 15% of their equity-shares (for $35M). So why is it Novartis won't just out-right acquire them?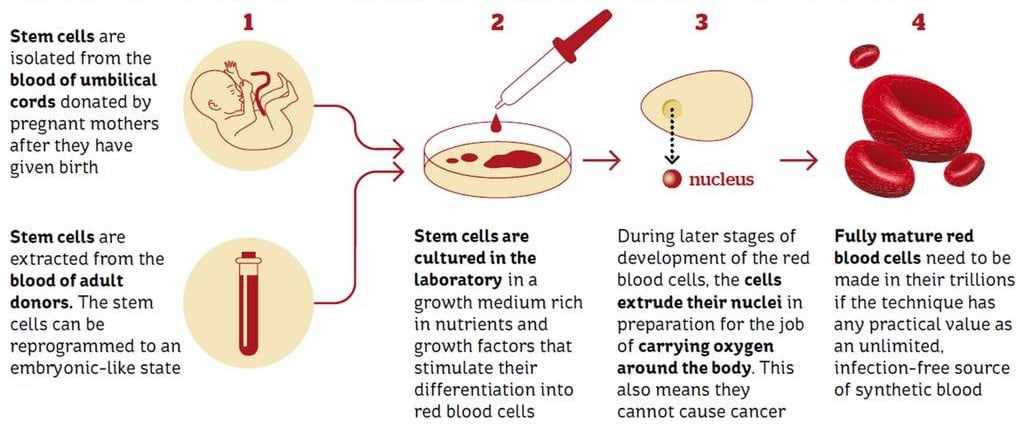 It appears a little over-cautious that this acquisition-pro (which can more than afford such a purchase) continues to take only small bites of the Gamida shares. In fact, this dithering approach to investment means Novartis will not have any rights or access to Gamida cell products under the current terms (according to Reuters), which surely isn't so appealing…?
Another of Gamida's major share-holders (Elbit Imaging) had previously disclosed how Novartis had actually backed out of a $600M opportunity to buy the biotech again, after a similar offer was made during 2014. The total cost would be broken down into a lump $165M followed by $435M in milestone payments for their product NiCord, which will now enter its phase III trials in Q2-Q3 2016. Since NiCord is the first therapy of its kind (using stem cells derived from a single unit of umbilical cord blood), it's hard to discern where Novartis is (or isn't) going with this.
Perhaps it isn't so personal to Gamida…but actually the generally hesitant aspiration of Novartis to collect a minor-stake in the Israeli biotech scene for itself. Another underwhelming purchase (for only $10M) went into 12.5% of the Modi'in based biopharma BiolineRX in late 2014.

Interestingly, whilst they have a broader pipeline scope than Gamida, BiolineRX also have a phase II candidate for blood cancer (BL-8040). Norvartis already has a broad hematological disease portfolio, including major drugs such as Tasigna for chronic myeloid leukemia and Exjade for iron overload in Thalassemia. So, seeing as this partnership enables Novartis to have exclusive first rights to license the BiolineRX products presented to them…perhaps they really are eyeing up the BL-8040 candidate? It's difficult to get to the bottom of what exactly is going on.
[BioLineRx] is meant to take the money, identify the Israeli startups and then acquire the rights to develop their technologies. We will be able to buy these technologies from them, if they advance well" explained Novartis Pharma Chief David Epstein.
With 17.5% in Gamida, and only 12.5% in BiolineRX, it is unusual that there is no direct licensing agreement that has been made. Novartis could simply be taking footholds in the Israel biotech scene, for potential expansion in the future, or perhaps to try and get dibs on all hematological disease developments in the area (after seeing how the phase III trial of NiCord goes)…this is really atypical of the Biotech industry.
So, Novartis: to Israel or not to Israel? That is the question.