The canals of Amsterdam have attracted us this week to the capital of the Netherlands, where Winclove Probiotics has been working for more than 20 years in targeting the human microbiome. This field is now resurging, with research pointing to a close link between gut bacteria and human health.
---

City: Amsterdam, the Netherlands
Founded: 1991
Employees: 50+
Financial data: €2M turnover in 2014, participant in two EU 2020 Horizon projects totaling €12M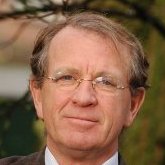 Mission: Winclove Probiotics produces probiotic food supplements to treat inflammatory bowel disease, eczema, allergy, constipation, diarrhea, vaginal infections, and even depression. Such a wide range of applications stem from the close link between the microorganisms living in our gut and human health.
Comment: the company took part this week in Mind, Mood & Microbes, the first international conference on microbiota-gut-brain axis. This novel field is starting to yield innovative clinical applications that target the human microbiome, including immuno-oncology.
---
Featured image: Labiotech map
---