Zealand Pharma and its partner Sanofi have made it to the European market with a new combination therapy to treat type 2 diabetes.
Suliqua, a treatment for type 2 diabetes, has received marketing authorization in Europe. This feat has earned Zealand Pharma a €9.4M ($10M) payment from its partner Sanofi. The big pharma is responsible for commercialization and plans to launch Suliqua in individual EU countries starting in the second quarter of this year.
The treatment in question is a combination of Sanofi's blockbuster insulin glargine (Lantus) and glucagon-like peptide (GLP)-1 receptor agonist lixisenatide, delivered using two SoloStar pens to adjust the dose. The GLP-1 drug induces insulin production by the patient's own beta-pancreatic cells while suppressing glucagon, a hormone associated with increased blood sugar.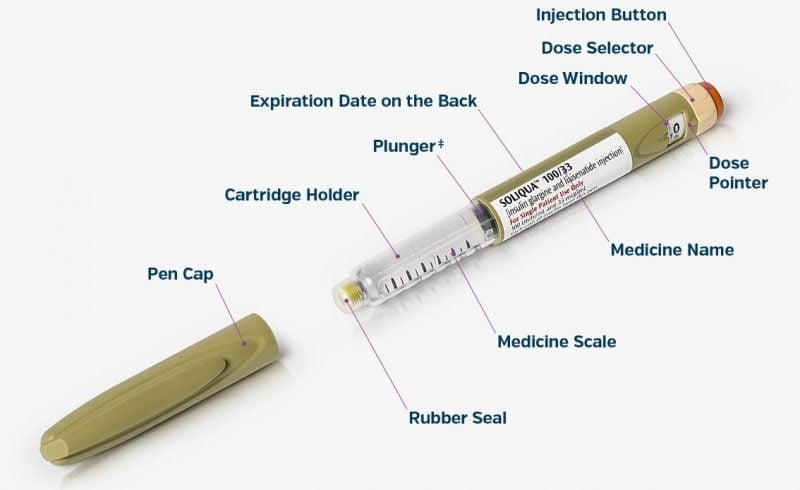 Recently launched in the US as Soliqua, this combination could help improve treatment of type 2 diabetes, a disease considered an epidemic by the World Health Organization (WHO). The major cause of blindness, kidney failure, heart attack and stroke, diabetes afflicts over 422 million people, and the numbers are growing fast.
This drug is the second marketed by the Zealand-Sanofi team, the previous being a lixisenatide monotherapy. They don't have other products in the pipeline, but Zealand will keep receiving royalties from the French pharma in the coming years. The Danish company is working in several programs for diabetes, two of them in partnership with Boehringer Ingelheim.
For Sanofi, the new product will give new life to its blockbuster in the ever more competitive type 2 diabetes market, expected to reach €64B by 2026. Starting with Eli Lilly's Abasaglar, a biosimilar of Lantus, and Intarcia's injection-free GLP-1 therapy, there's a myriad of companies developing innovative diabetes treatments that will make it hard for Sanofi to keep the lead in this space.
---
Images from Ittipon /Shutterstock, Sanofi