Biogen and AbbVie have been granted EU marketing authorization for Zinbryta (daclizumab), to treat adult patients with relapsing forms of multiple sclerosis. Relapse frequency per year was shown to be reduced by up to 45% against other treatments, and 54% against placebo.

Biogen is trying to emphasise the need for choice of treatments for MS, as the disease can vary widely in symptom manifestation and management from patient to patient. And this is where Zinbryta is particularly suited; to treat patients for whom 2 or more other therapies do not work so well.
Zinbryta is an antibody which selectively binds to the high-affinity interleukin-2 (IL-2) receptor subunit CD25. This is expressed at high levels on T-cells that become activated in people with MS.
It works to reduce immune modulation (and therefore inflammation of neurons) without actually depressing the immune system overall. The EC approval of Zinbryta is supported by results from two studies, including DECIDE, the largest and longest head-to-head Phase III study ever conducted in MS.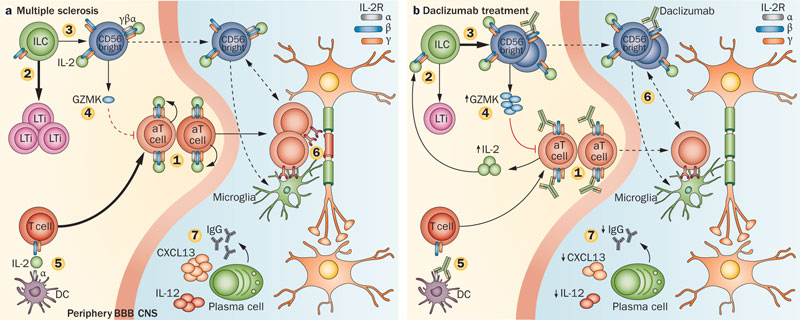 In collaboration with AbbVie, the Phase IIb SELECT and Phase III DECIDE studies were global and involved approximately 2,400 people living with relapsing forms of MS, some of which were treated for up to three years.
In DECIDE, the efficacy of Zinbryta was compared to treatment with Avonex (interferon beta-1a), which is Biogen's other project and in fact the leading MS product on the US and European markets (up to 40% and 30% of sales respectively).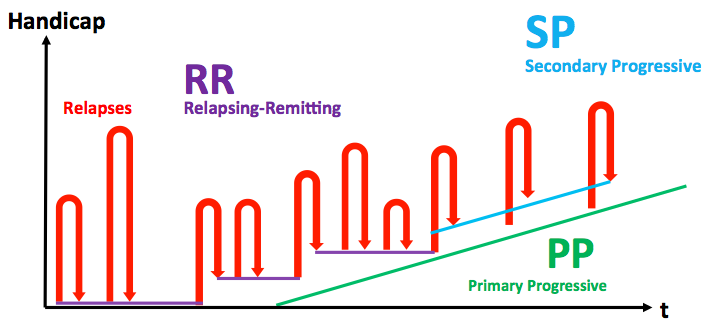 The appeal of Zinbryta's design over Avonex, is that it will alleviate the need for weekly intramuscular injections (reducing frequency of administration to monthly) and also has more gentle effects on the immune system longterm.
But more impressively, the primary endpoint for relapse frequency (annual relapse rate) was met, as Zinbryta showed a reduction in relapse rate by up to 45% against Avonex, and 54% against placebo.
However, there were some severe adverse reactions, and the most commonly reported which led to discontinuation in patients treated with the drug were in the liver: elevations of serum transaminases (5%), and cutaneous reactions (4%).
These were some encouraging results, and there is good potential in Zinbryta's use to treat this challenging form of MS.
---
Feature Image Credit: Inside Human Neurology – © Digitalista (BigStock ID103838192)
---