Lung cancer is the second most common cancer worldwide, with more than 2.2 million new cases of lung cancer being reported in 2020. Survival rates depend on the stage of diagnosis, and, according to statistics from Cancer Research UK, in England, more than 55% of people with stage 1 lung cancer survive for five years or more, compared to only around 5% of people with advanced, stage 4 lung cancer.
Overall, there are two main types of lung cancer: small cell lung cancer (SCLC) and non-small cell lung cancer (NSCLC).
SCLC is more aggressive than NSCLC, and is almost always caused by smoking cigarettes.
Meanwhile, NSCLC is the most common, making up around 80% of lung cancer cases, and has three main subtypes: adenocarcinoma, which begins in the mucus making gland cells in the lining of the airways; squamous cell carcinoma, which develops in the flat cells covering the surface of the airways; and large cell carcinoma, which can occur in any part of the lung and gets its name from the fact that the cancer cells appear larger than a typical cell under the microscope.
Due to the fact that it is the second most common cancer worldwide, there is a lot of research taking place around improving both treatments and early diagnosis for both types of lung cancer. Here, we list five recent advancements in lung cancer research over the past year.
Pill cuts deaths in half among early-stage lung cancer patients
In a phase 3 trial called ADAURA, it was found that a once-daily pill reduced the risk of death by 51% compared to placebo among patients with stages 1, 2 and 3 NSCLC with certain abnormal EGFR genes who had undergone surgery. And, it was found that 88% of patients in the overall trial population were alive at five years compared to 78% on placebo.
The pill from AstraZeneca is called osimertinib – sold under the brand name Tagrisso – and functions as an 'off' switch for the mutated EGFR receptor. This receptor normally helps cells grow, but the mutation can instead make cells excessively divide and multiply, potentially causing cancer.
"These highly anticipated overall survival results, with 88% of patients alive at five years, are a momentous achievement in the treatment of early-stage EGFR-mutated lung cancer. These data underscore that adjuvant treatment with osimertinib provides patients with the best chance of long-term survival," commented Roy Herbst, deputy director and chief of medical oncology at Yale Cancer Center and Smilow Cancer Hospital, New Haven, Connecticut, and principal investigator in the trial.
ADAURA was an international study of 682 lung cancer patients, and included people from more than 20 countries across the U.S., Europe, South America, Asia, and the Middle East.
Tagrisso is already approved as a monotherapy in more than 100 countries, including in the U.S. for patients with more advanced lung cancer that worsened during or after taking other treatments, as well as for patients with earlier stages of lung cancer.
Immunotherapy improves overall survival rate for advanced NSCLC
In more lung cancer research, a global study, which was led by UCL and UCLH, and sponsored by Roche, has shown that atezolizumab – an immune checkpoint inhibitor – significantly improved the overall survival of patients with advanced stage NSCLC who were not able to be treated with standard of care platinum-containing chemotherapy due to concerns around their ability to withstand the treatment.
More than 40% of advanced stage NSCLC patients are in poor health and are often elderly with medical comorbidities. This means that treatment with platinum-based doublet chemotherapy may not be appropriate for them because of poor tolerance or toxicity concerns, leaving them with limited treatment options.
Added to that, most treatment guidelines currently do not recommend immunotherapy treatment due to a lack of randomized results indicating that it is safe for this patient population.
However, the Roche-sponsored study of atezolizumab is now the first reported randomized phase 3 trial of first-line immunotherapy treatment in an advanced NSCLC population that cannot undergo standard platinum-based chemotherapy.
The study showed that atezolizumab significantly improved overall survival and resulted in a clinically meaningful long-term survival benefit; at 24%, twice as many patients who were treated with the drug remained alive at two years compared to those treated with chemotherapy.
Study reveals senescent immune cells promote lung tumor growth
A type of white blood cell called macrophages can usually initiate a response against tumors. However, when they enter a process called senescence, they stop dividing; but not all cells die when they stop dividing, and instead they continue to age, eventually accumulating in tissues.
These senescent cells then take on what is known as a senescence-associated secretory phenotype (SASP), which means they begin to secrete substances that are harmful to the cells around them.
Although it was originally believed that senescence was a way for the body to suppress cancer, a new study has now shown that senescent cells in the lung can actually promote tumor formation, with researchers discovering that senescent cells appear to block the immune system from being able to respond to and eliminate the abnormal growth of cells, leading to a tumor.
Through different experiments and analyses, the researchers were able to distinguish the senescent macrophages from other macrophages, and found that if they eliminated them through genetic or pharmacological approaches, they could delay tumor formation.
Genprex receives U.S. Food and Drug Administration (FDA) fast track designation for lung cancer drug candidate
It was recently announced that clinical-stage gene therapy company Genprex received a fast track designation from the FDA for its lead drug candidate, REQORSA Immunogene Therapy, to be used in combination with Genentech's Tecentriq (atezolizumab) in patients with extensive-stage SCLC who did not develop tumor progression after receiving Tecentriq and chemotherapy as initial standard treatment.
REQORSA contains a plasmid that expresses a tumor suppressor gene – as tumor suppressor genes are either deleted or inactivated early in the cancer development process – called TUSC2. Almost all SCLCs express decreased amounts of TUSC2 tumor suppressor protein, and 41% lack TUSC2 protein expression entirely.
Genprex has already received two other fast track designations for REQORSA; for use in combination with AstraZeneca's Tagrisso in patients with late-stage NSCLC whose disease progressed after treatment with Tagrisso, and for use in combination with Merck & Co's Keytruda in patients with late-stage NSCLC whose disease progressed after treatment with Keytruda.
The company now expects to enroll the first patient in its phase 1/2 clinical trial called Acclaim-3, which is a dose escalation and clinical response study of maintenance therapy evaluating REQORSA in combination with Tecentriq.
Researchers use molecular biology to predict future lung cancer
Because late-stage lung cancer currently has a poor prognosis, detecting and treating lung cancer as early as possible can be crucial to saving lives.
Now, the University of Liverpool's Lung Cancer Research Group, in collaboration with Janssen, have shown that proteins circulating in the blood can potentially be used to predict lung cancer.
For the long-term study, researchers analyzed blood samples taken from healthy participants between one and ten years prior to a lung cancer diagnosis, which were then compared to people who did not get lung cancer. The comparison showed that proteins in plasma were able to identify the people who were most likely to get lung cancer in the future.
Additionally, the study also showed that some proteins were related to the presence of undiagnosed tumors.
This could potentially allow for scientists to look at patterns of proteins in blood samples to help further understand the cancer and who it might affect, so that they can ultimately prevent the cancer from reaching a more advanced stage, allowing them to treat it more effectively.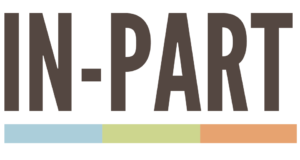 New technologies related to lung cancer research