Today, March 8, is international women's day. To celebrate the achievements of women we're revisiting our list of the women that have founded some of the hottest biotechs in Europe.

Once upon a time, you would have been hard pushed to find a woman in a senior position at a top biotech – now, they are creating some of the most pioneering companies in the industry.
Many have built their career in biotech, starting out as passionate life science or medical students, maybe moving into a PhD or positions at multinational companies before using their entrepreneurial spirit to break into industry themselves. Others have taken a slightly different route.
Last year, Philip investigated gender diversity in the biotech industry. Turns out that just 20 of the top 112 positions at the top 10 pharma and biotech companies in the world were held by women – that's around 18%.
The numbers were similar in Europe, with women making up only 18% of executives and 13% of board members. Of the top European biotechs, Philip found MorphoSys to be the most diverse.
Although the proportion of women isn't as high as it should be, it has been improving. We hope to put the spotlight on the great work that women do in biotech, and show that the gap deserves to be closed. The door is opening more and more for women to make their mark in biotech; Here are some that have done just that.
As always, this list is in no particular order. Thanks to those who helped to put it together.
---
Martine Clozel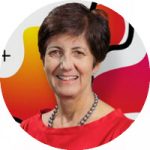 CSO and Executive VP of Idorsia, Switzerland
Clozel trained as a doctor before diving into the biotech industry. In 1997, she co-founded Actelion and saw it grow into one of the most successful biotechs in Europe. Her achievements were recognized in 2015 when she was awarded the Tomoh Masaki Award.
But, Clozel has given up her cushy seat at the top table of European biotech to help build Actelion spin-out, Idorsia, into one of Europe's leading biopharmas. The company has big plans, including to deliver at least three products to market, achieve profitability in a sustainable manner and create a pipeline worth up to CHF 5Bn (€4.3Bn), all within 5 years.

---
Karen Aiach
Founder and CEO of Lysogene, France
When Aiach found out that her daughter had the ultra-rare Sanfilippo syndrome, she moved into biotechnology to hunt down a cure. She founded and became CEO of Lysogene, a leader in the research and clinical development of gene therapies for neurodegenerative disorders.
The company's lead candidate, MPS IIIA, is delivered directly to the CNS to supply neural cells with the missing SGSH gene. The candidate received a Rare Pediatric Designation and recently completed a Phase I/II trial, which demonstrated good safety and encouraging efficacy. Earlier this year, the company launched its IPO in Paris, raising €22.6M.
---
Caroline Barelle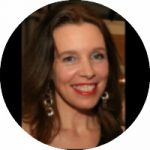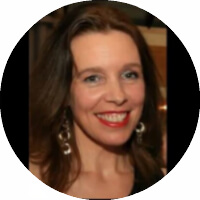 CEO of Elasmogen, UK
Caroline's background in science and business gave her all the tools to succeed in biotech – and that's exactly what she has done. Following successful stints at Alliance, Wyeth and Pfizer, she co-founded Elasmogen. The company develops soloMERs, the smallest naturally-occurring antibody binding domains to treat autoimmune-mediated inflammatory diseases.
So far, Elasmogen has raised €3.5M and signed a research agreement with Amgen to develop intracellularly delivered shark-inspired antibodies. The company is looking to open Series A fundraising soon and hopes to have its lead candidate, targeted at an autoinflammatory disease of the eye, in the clinic within the next 2 years.
---
Özlem Türeci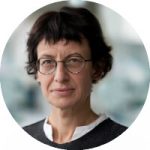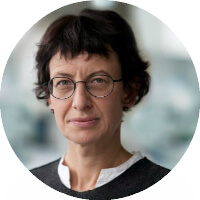 Scientific Advisor to BioNTech, Germany
Özlem boasts over 20 years experience in cancer research, focusing on immunotherapies, antibodies and vaccines for hematological cancers. She co-founded Ganymed Pharmaceuticals in 2001, a clinical stage biotech developing antibodies, which was sold to Astellas in October 2016 for €1.3Bn.
But, selling her company has definitely not left her twiddling her thumbs. Instead, she is balancing being a scientific advisor to BioNTech – the first company to take a mRNA-based individualized cancer vaccine to the clinic – Chairman and co-initiator of the Ci3 Cluster of Individualized ImmunIntervention and an executive board member of the Association for Cancer Immunotherapy.
---
Dominique Costantini and Maryvonne Hiance
CEO and Vice Chairman of OSE Immunotherapeutics, France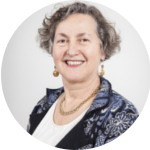 Costantini has 20 years of experience in the pharmaceutical industry. In 1997, she founded BioAlliance Pharma, overseeing its IPO on Euronext and the development of Livatag, the company's anti-liver cancer nanotechnology. In 2012, she co-founded OSE Immunotherapeutics, which is developing technology to activate T cells against cancer and taking up the role of CEO.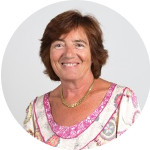 Despite an engineering background, Hiance made her way into biotechnology, starting off as General Manager for a number of exciting biotechs. She set up Strategic Ventures, a consultancy firm that supports technology companies and co-founded Effimmune in 2008, a very successful company in the autoimmune disease field. Her skills and experience have seen her appointed as an advisor to SMEs and the Industry Ministry of France.
---
Mariola Soehngen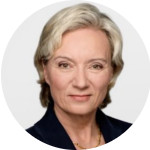 CEO of Mologen, Germany
Soehngen co-founded PAION, which focuses on improving the aging field of anesthetics. After 15 years as Managing Director and Chief Medical Officer at PAION, she fancied a change. Oncology was a field that she had always been passionate about and when leading German biotech, Mologen, approached her to become CEO, she couldn't say no. There, she will oversee the completion of a Phase III study and hopefully the market entry for its candidate, lefitolimod.
---
Mary Kerr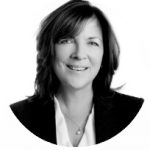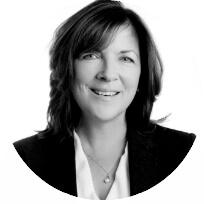 CEO of NeRRe and Managing Director of KanDy, UK
She currently juggles roles at NeRRe Therapeutics, which targets neuronal hypersensitivity conditions, and its daughter company KanDy, which focuses on debilitating women's health problems. She spent the majority of her career on the R&D/commercial interface at global companies including GSK and was a founding member of the executive team of ViiV Healthcare. Plus, keep an eye out for our interview with her from our latest Meetup!
---
Elaine Sullivan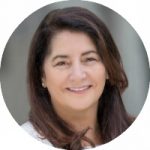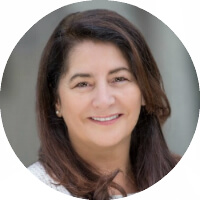 CEO of Carrick therapeutics, UK/Ireland
Sullivan is more than ready to take on the biotech industry, having taken up VP roles at Eli Lilly and AstraZeneca. Throughout her career, she has tested new approaches, leading a global workforce at Eli Lilly to identify new therapeutic molecules and implementing new drug-hunting schemes at AstraZeneca.
Now, at Carrick Therapeutics, she will work to make it a powerhouse of the oncology field. Carrick aims to bring together leading research institutes and hospitals to bring ground-breaking cancer therapies targeting molecular pathways to the clinic.

---
Andrea Pfeifer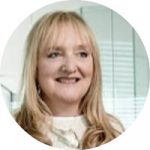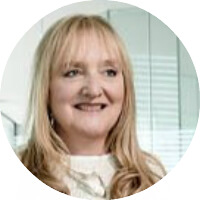 Co-Founder and CEO of AC Immune, Switzerland
Swiss Entrepreneur of the Year for 2009, Pfeifer set up AC Immune in 2003, which develops personalized treatments for neurodegenerative diseases. Its two leading technology platforms are SupraAntigen and Morphomer. Before starting AC Immune, Pfeifer led Nestlé's Global Research in Lausanne, managing over 600 people, and co-founded the Nestlé Venture Capital Fund, which controls €100M for investment in life sciences projects. 2009 didn't just see her named as the top Swiss entrepreneur, but also as a Technology Pioneer by the World Economic Forum.
---
Denise Scots-Knight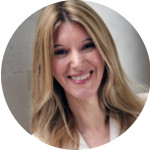 Co-Founder and CEO of Mereo Biopharma, UK
Bringing promising new drug candiates to the market is difficult enough, without having to fight for funding and resources with other biotechs. Scots-Knight realized this and co-founded Mereo biopharma, a speciality biopharma that helps biotech and pharma companies overcome R&D and financial challenges. Mereo provides them with the resources they need to optimize the drug development process and resolve unmet medical needs. Scots-Knights has over 25 years of R&D management and investment experience, thanks to spending her career working in technology, asset management and investments.
---
Dolores Schendel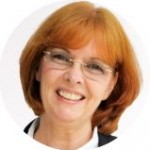 CEO of Medigene, Germany
Schendel was plucked from academia, where she had received a professorship at the Ludwig-Maximilian-University in Munich. Her interest in tumor immunology grew during her time at the Sloan-Kettering Institute for Cancer Research in New York and in 2013, she founded Trianta Immunotherapies and was the company's Managing Director before its acquisition by Medigene in 2014. She now serves as CEO, guiding the Munich-based biotech towards its goal of making T cell-based immunotherapies a reality for a range of cancers.
---
Christine Placet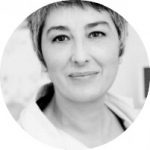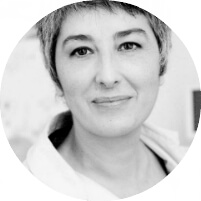 CEO of Horama, France
Horama was alerted to Placet's talent after she had guided Trophos, a company that focuses on spinal muscular atrophy, to positive Phase II/III results and a €470M acquisition by Roche. Last year, she joined Horama, a leading biotech developing gene therapy approaches to opthalmic diseases, as CEO.
Horama is developing gene therapy approaches using a one-time administration, recombinant adeno-associated viral vector for retinal dystrophies, and currently has candidates at Phase I/II and preclinical stages of development.
---
Carina Schmidt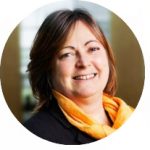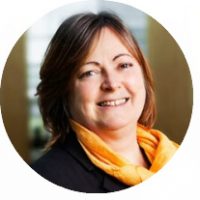 CEO of Athera, Sweden
Schmidt is such a talented entrepreneur that she has been drafted in by the University of Umeå to teach on its 'Entrepreneurship in Biotechnology' course. She has amassed 25 years of experience in the life science area, during which time she has founded two companies, Grasp Bioscience in 2000 and BioBusiness Partners Scandinavia in 2006. She has supported several biotech startups and now, as CEO at Athera, she oversees a company vying to treat and prevent vascular disease.
---
There you have it, some of the top female entrepreneurs in Europe. If they don't inspire you then I don't know what will. Of course, if you have any suggestions on who we might have missed, comment below!