The scope of artificial intelligence (AI) in medicine has been rapidly expanding in recent years. With AI shaping the way clinical research is conducted, it has also opened doors for quicker drug discovery and diagnostic measures. And in the fight against breast cancer in particular, AI has emerged as a game-changer in digital pathology, revolutionizing the accuracy and speed of diagnosis.
With over two million new cases of breast cancer every year globally, there is a need to accelerate existing diagnostic methods. According to Nathan Buchbinder, co-founder and chief strategy officer at Proscia, a U.S.-based software company that specializes in AI-powered pathology, AI holds enormous potential in breast cancer diagnosis.
Buchbinder explained that depending on whether a patient is HER2 – an oncogene that is overexpressed in 15–30% of breast cancers – or estrogen receptor (ER) positive or negative, treatment varies. "Making pathology assessments can be challenging, time-consuming, and prone to slight variation in interpretation. AI helps the pathologist to perform a quantitative, near instant, and consistent analysis that can lead to a more precise, personalized diagnosis for the patient," said Buchbinder.
Furthermore, AI aims to enhance metastasis detection and, essentially, allow the pathologist to focus on regions of interest, to form a precise diagnosis.
Proscia's platform promotes shift to digital pathology
Proscia's digital pathology platform Concentriq serves as both an image-based workflow to reduce the reading time for pathologists, and as a launchpad for AI for computational applications, so that it can be integrated with third party applications to steer diagnostics, expressed Buchbinder.
"We're only seeing the tip of the iceberg in terms of the variety and quantity of AI applications that will be developed. As such, a means of incorporating all of these applications into routine operations, both today and tomorrow, is critical to any long-term digital pathology strategy," said Buchbinder.
"Take, for example, our enterprise pathology platform Concentriq, which unifies people, data, and applications to drive day-to-day workflows. The platform's open approach ensures that it is designed to incorporate the AI applications available now, as well as those that will come in time. Without this, the investment that laboratories make in digital pathology today will be outdated in just a few years, leaving them unable to realize the expanding value of the innovation."
To add to that, Concentriq allows users to support multiple AI applications in a single workflow, producing AI solutions from different vendors. This way, for breast pathology, you could have AI performing various roles – from biomarker quantification to metastasis prediction.
While Buchbinder acknowledges that pathologists are remarkable at scanning patterns to determine a breast cancer diagnosis, he believes that there are innate limitations to what the human eye can see. And so AI is able to turn what is a qualitative approach into a quantitative one, by not just identifying patterns but also making measurements based on numerous diagnostic parameters, and further translating that measurement into a metric that a pathologist can apply to make a more consistent assessment.
Can AI tackle the pathologist shortage crisis?
Moreover, AI can take manual, laborious tasks that are potentially error prone, and help automate them. Steps like identifying a region of interest and counting cells within that region, could be performed with the help of AI, very quickly.
"The field of pathology sits at the heart of 70% of healthcare decisions. It's incredible to think that this practice has, until recently, relied so heavily on technology that has not substantially changed in 150 years – the light microscope. Meanwhile, the shortage of pathologists, combined with mounting pressures to drive efficiency, improve quality, and deliver on the promise of personalized medicine, has only intensified the need for a paradigm shift. As the pace of digital and computational pathology adoption accelerates, we're seeing the significant impact that it has on addressing the fundamental challenges facing laboratory medicine, and on opening new opportunities to deliver precision care. Proscia is helping to lead that transformation," said Buchbinder.
Echoing Buchbinder's thoughts, Judith Sandbank, pathologist and chief medical officer at Israel-based Ibex Medical Analytics, added that AI helps boost patient care by supporting strained pathology departments impacted by the global shortage of pathologists. A study on the global pathologist workforce revealed that the average number of pathologists per million people is 14, with countries in Africa having access to fewer than three pathologists per million.
These glaring disparities coupled with the fact that nearly 10% of cancers may be misdiagnosed, according to a study by Ibex Medical Analytics, means that tackling issues with regards to current standards of diagnoses is imperative.
"Misclassification of cancer costs patients time they do not have and may introduce them to therapies they do not need. Moreover, missed cancers can result in late-stage treatment initiation, which is more costly and could have a lower chance of success," said Sandbank.
How is Ibex's AI tool changing the landscape for breast cancer diagnosis?
This is where Ibex's Galen Breast comes in. An AI-based diagnostic tool that aids pathologists in detecting and diagnosing both invasive and non-invasive forms of breast cancer, is designed to improve the quality of diagnosis by helping differentiate between cancer and benign cases, as well as determining the tumor subtype. The technology, which has shown encouraging results for its diagnostic performance in a study published in Nature, is able to generate heat maps that pinpoint the location of a tumor.
The platform uses machine learning algorithms, which have been trained by expert pathologists using diverse pathology datasets from multiple sites in different countries, explained Sandbank. The training sets consist of millions of pathological images that represent a range of subtypes of breast cancer. These images are annotated and labeled, as a means for pathologists to train the AI algorithms. As a result, the algorithm is able to accurately identify over 50 different cell types in breast biopsies. This data is loaded onto Galen, which is currently deployed in hospitals and laboratories around the world.
Sandbank said: "Today, we live in a precision medicine era when accurate diagnosis is more critical than ever, sometimes enabling personalized treatment pathways, ultimately impacting a patient's quality of life and chances of survival. In recent years, we have seen an emergence of targeted therapies for patients diagnosed with tumor-infiltrating lymphocytes (TILs) or HER2 low, among many others. Each therapy meets the needs of patient populations who were previously unable to receive such personalized treatment."
Advocating for AI's integration in breast cancer diagnosis, Sandbank, thinks that misdiagnosis owing to manual workflows that rely heavily on visual inspection using microscopes, could be because of the increasing complexity and nuance of cancer cases.
"Each year, pathology guidelines are modified to include the latest scientific breakthroughs in cancer research, new drug approvals, new diagnostic tests and updated treatment guidelines. With each development, a greater burden is placed on pathologists who must conduct more tests and evaluate more features – such as morphology, genetics, cancer biomarkers, iterations of the disease – than ever before to provide the most accurate diagnosis. Such tests significantly increase the tedious nature of diagnosis when conducted using manual tools," said Sandbank.
And in the case of breast cancer, where around 300,000 new cases of invasive breast cancer will be diagnosed in American women alone, this year, Sandbank stated that identification of HER2 expression remains subjective when diagnosis is done manually, and patients with low HER2 expression are frequently misdiagnosed. This makes AI-enabled diagnostics all the more in demand.
Moreover, a study on Galen Breast HER2 demonstrated that pathologists who used the technology in their practice showed better performance with higher consistency and more accurate scoring when diagnosing HER2 low cancer, when compared to those who only used manual scoring without AI support.
Challenges of AI have shifted over the years
However, the technology is not without its own challenges. And Buchbinder thinks that the challenges have shifted from whether AI can perform accurately enough – as it has matured to do so with more and more pathologists incorporating it into the workflow – to how it can be efficiently employed to help pathologists out.
"The technology powering computational pathology has hit a point where the analytical performance of these applications is no longer the big question. Instead, both the companies building AI and the customers deploying it, are asking how to deeply integrate these applications into the routine workflow. Customers typically adopt AI to drive efficiency, improve quality, and unlock new insights. These benefits are only realized when it is incorporated into day-to-day practice, and that's where Proscia has been uniquely focused on delivering value," said Buchbinder.
While Buchbinder touches on AI's potential to enter the lab, Sandbank thinks that more funding is needed to support the growth of the technology, although labs are slowly beginning to embrace digital pathology to aid biopsy review. However, some pathologists have shown reluctance over the use of AI.
"Spending years developing their expertise and skills, pathologists can hesitate to embrace AI solutions. Concerns range from mistrust in AI's performance, fear of losing their 'touch' as they rely more and more on technology or even becoming redundant. The reality, however, is different," said Sandbank. Especially because, as we learn more about the science behind cancer, the number of complex problems that pathologists have to resolve increases, so benefitting from AI "is no longer a privilege, it becomes a necessity," according to Sandbank.
The future of AI in healthcare beyond breast cancer diagnosis
On the verge of becoming mainstream in diagnostics, with 70% of pharmaceutical companies having adopted digital pathology, a figure that is set to hit 95% by the end of this year, according to a survey conducted by Proscia, digital pathology is used in diagnosing most other forms of cancers as well, including prostate, stomach, and skin. And its potential doesn't end with diagnostic measures, as it ramps up in the field of drug discovery.
Buchbinder said: "There's a flywheel effect where innovations in the life sciences are accelerating clinical adoption of digital pathology, which, in turn, generates more real-world data for further research developments."
As a result, AI could be a tool that is leveraged for primary diagnosis, possibly even reducing the need for certain ancillary tests and referrals to confirm their diagnosis, aiming to save time and resources, expressed Sandbank.
She said: "I remain encouraged by the responses we receive from laboratories utilizing the Galen suite of solutions. Pathologists who use Galen routinely have fully embraced its capabilities and have become its loudest advocates. These are exciting times to be a pathologist as our practice is completely overhauled. I am eager to see how it continues to evolve."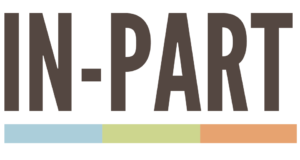 New technologies related to AI for breast cancer