Immunotherapies have been taking the biotech world by storm. Among these are cancer vaccines, which are directed at solid tumors and aim to boost patients' immune systems to fight cancer. The cancer vaccine world is broad, with many players. Here's an overview of some of the current efforts underway by European biotechs.
Mastering mRNA
One big player in the cancer vaccine world is BioNTech, a German biotech working on personalized mRNA-based immunotherapies. "We try to provide individualized immunotherapies. If you try to compare two patients' tumors, they are never the same. We recognize this fact and try to develop individualized treatments for each patient," Sean Marett, the company's COO, said last week at Labiotech Refresh in Berlin.
One of BioNTech's cancer vaccine platforms is IVAC (Individualized Vaccines Against Cancer) MUTANOME, where patient's tumors are sequenced to identify neoantigens, which are then incorporated into an mRNA-based vaccine. "We're doing, effectively, de novo target discovery in real time," Marett says.
The company also has two approaches, FixVAC and RNA WAREHOUSE, which are based on the knowledge that across patient populations, there are shared antigens that are expressed differently in each individual. "Regarding our FixVac approach, each eligible patient is treated with exactly the same product," Marett tells Labiotech. "With respect to our RNA WAREHOUSE concept, we're calibrating the treatment for each patient to their individualized expression of the cancer-selective shared antigens."
BioNTech has partnered with big industry players, such as Genentech, to develop its cancer vaccines. They currently have a number of products in Phase I and Phase I/II clinical trials for various indications, including melanoma, head and neck cancer, and breast cancer.
Another German biotech, CureVac, is also working hard to bring mRNA-based approach to the clinic. Though they recently suffered a Phase II failure of its candidate CV9104 for prostate cancer, the company has additional drugs in the pipeline, including a vaccine targeting non-small cell lung cancer (NSCLC). "What we've learned here is that mRNA is not enough on its own— you have to break tolerance and you have to make it more immunogenic." CureVac CEO Ingmar Hoerr told Labiotech in January.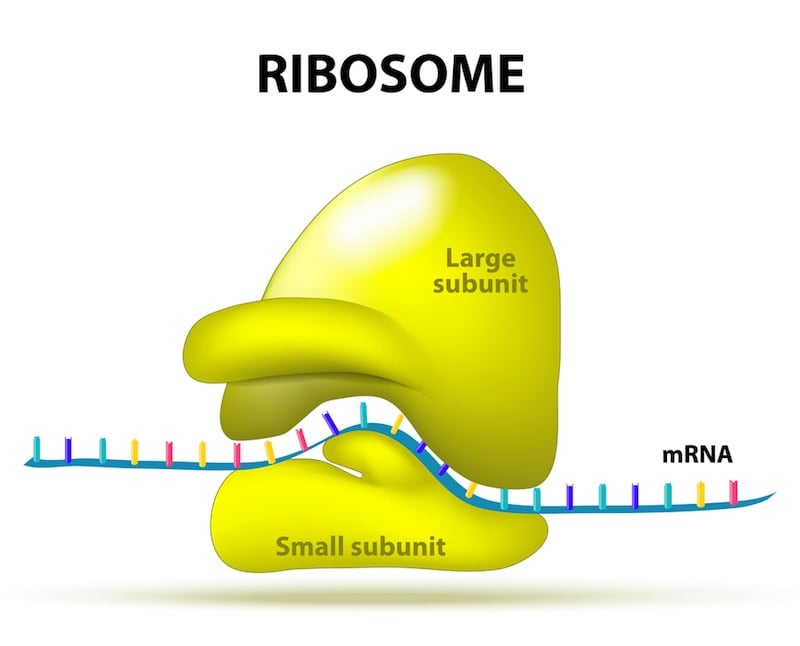 Optimizing Delivery
"For any cancer vaccine to be best in class, you need two things: one is the delivery vehicle, and the other is the best suitable antigen to target your cancer," says Joern Aldag, the CEO of Hookipa, an Austrian biotech. "I would claim that Hookipa has the most potent delivery vehicle you can find. It's based on arenavirus, which has been used for many years as a workhorse in provoking immunogenicity."
According to Aldag, arenavirus is five to ten times more potent than adenovirus, which is what companies typically use to deliver antigens. "The reason for this is that it has an ability to reach the areas where in the areas in the lymph nodes where T cells are actually being produced and leads to the secretion of interleukin-33, which significantly boasts the activation of T cells and antigen-independent cytokine production," he explains.
TheraT, Hookipa's cancer vaccine platform, uses genetic engineering to integrate an antigen of choice into their arenavirus platform. This technology provokes an antigen-specific T-cell response, Aldag says. This is important, he adds, because one of the issues checkpoint inhibitors face is that even through the cancer's defences are lowered, in many patients, T cells don't infiltrate the tumor. Cancer vaccines like Hookipa's can turn these "cold" tumors "hot," allowing the immune cells to reach and destroy the cancer.
Hookipa's HB-201, which uses the TheraT platform to target human papilloma virus-positive head-and-neck cancer, works by delivering a combination of antigens, E6 and E7. The compound is currently in preclinical trials. "[Our platform] is very universally applicable, you can use it for any kind of solid tumor," Aldag says. The company is also testing a second product, HB-301, for prostate cancer.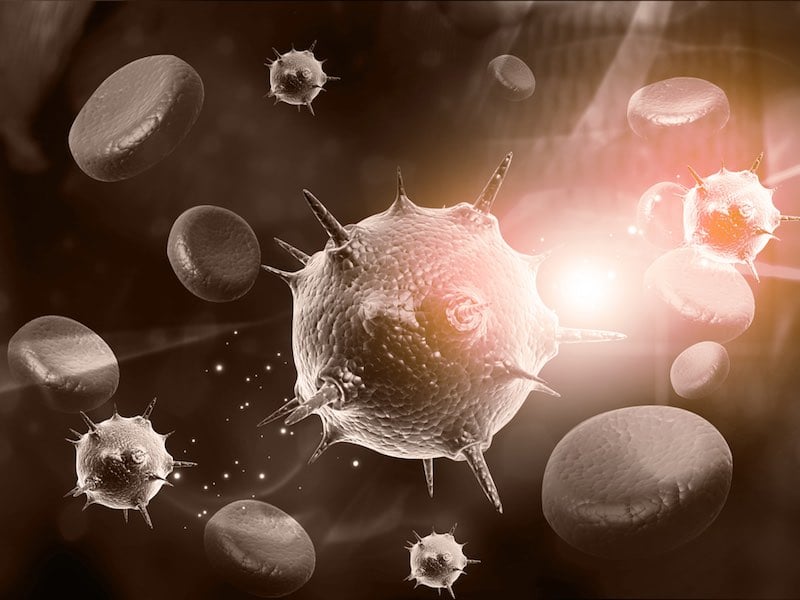 Cellular Soldiers
Immunicum, a Swedish biotech, has a completely different approach, which is to inject activated dendritic cells from donors directly into solid tumors to induce an inflammatory reaction and recruit the patient's own dendritic cells.
The company's product, INTUVAX, is an allogeneic cell-based immune primer that originates from healthy donors. "At the moment, one healthy donor gives you about 100 doses, so in renal cell carcinoma, we use two doses per person, so you can treat roughly 50 patients," says Carlos de Sousa, the CEO of Immunicum. Monocytes are removed from healthy individuals using leukapheresis and cultivated into immature dendritic cells. Then, a cocktail of activated factors are added in order to make the cells proinflammatory.
The engineered cells can survive, cryopreserved, for up to 24 months. "One of the advantages is that this is an off-the-shelf product," De Sousa says. When needed, the cells easily be thawed and injected into the patient.
"When you inject, you are going to induce this personalized response against the patient's own tumor-specific neoantigens expressed within the treated tumor and also expressed in metastatic non-treated lesions," De Sousa tells Labiotech.
The biotech is currently testing INTUVAX in combination with sunitinib, a checkpoint inhibitor, in patients with metastatic renal cell carcinoma (mRCC), in a Phase II clinical trial. It's also conducting an open label phase I/II study of INTUVAX for hepatocellular carcinoma (HCC).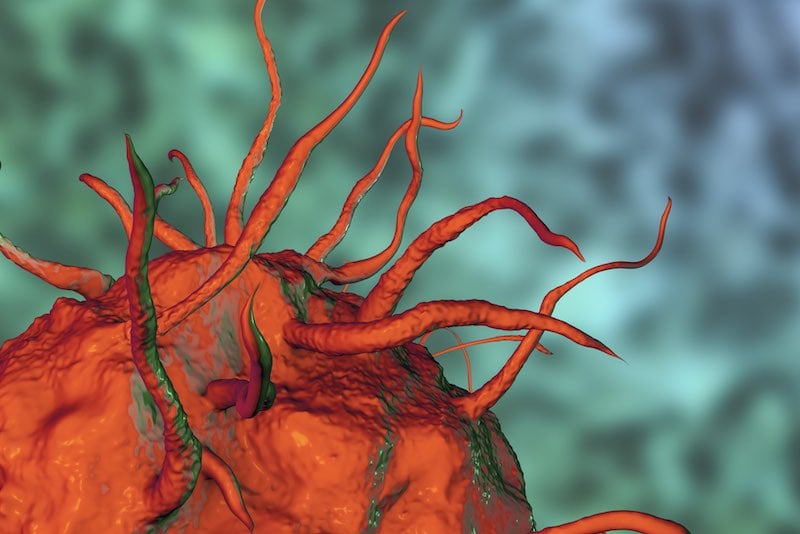 Oncolytic Viruses
Others are working on oncolytic viruses, which are viruses engineered to attack cancer cells and stimulate the patient's own immune system. These often fall into the category of cancer vaccines, but they don't fit the traditional definition of those compounds. "Our products don't deliver cancer antigens, so we don't vaccinate in that sense at all," John Beadle, the CEO of PsiOxus, a biotech with headquarters in Oxford, U.K.
"But we are somewhat similar to an autologous cancer vaccine, since we produce that autologous or abscopal effect in situ by killing tumor cells within the body,"  he continues. "We're increasingly thinking of our products as gene therapies for cancers, so a mechanism of delivering genes of interest to cancer cells."
"The advantage of using an oncolytic virus is that you can stimulate an inflammation within the tumor—you can turn those so-called 'cold' tumors 'hot' by stimulating an immune response, which can expose the antigens of interest to the immune system," Beadle says. The viruses also can deliver genes of interest, such as those for antibodies, bispecifics, and cytokines, he adds. "We're delivering an entirely different therapeutic modality at the same time as we're delivering that autologous cancer vaccine effect."
PsiOxus is currently working on treatments for multiple different solid tumor types, including non-small cell lung cancer, colorectal cancer, and ovarian cancer. The company has partnered with pharmaceutical giant Bristol-Myers Squibb on a Phase I clinical trial of combination therapy of one of its products, the oncolytic virus enadenotucirev, and the checkpoint inhibitor nivolumab (Opdivo), as well as the virus NG-348 that expresses two T-cell engaging ligands, which Beadle says is scheduled to be in clinical trials by the end of this year.
A Competitive Environment
"Certainly we see [the field of cancer vaccines] a very competitive environment," Beadle tells Labiotech. "There are a lot of different approaches and with time we'll see which of those is most successful."
De Sousa says that ultimately, multiple approaches will be beneficial for cancer treatment. "It's important that the patient has different alternatives. Because no product is going to serve the needs of all patients in all tumors."
---
Images via bluebay, Kateryna Kon, Designua, Chanapol Jamdee, Rvector / shutterstock.com