Last week, Philip and I attended a meeting with some of the pioneers and leaders of the synthetic biology field. They believe biology will be everywhere in the future, but how do we get ready for it?
Digital technologies are now present in almost all aspects of our lives. It seems obvious today that companies need to go digital in order to survive, but just five years ago, it wasn't. The same will happen soon with the rapidly growing field of synthetic biology, and companies need to start adapting now, as John Cumbers, founder of the synthetic biology hub Synbiobeta, writes in his book "What's Your Bio Strategy?"
Much like digitalization has reshaped all sorts of industries, with examples like Uber in the taxi industry or Instagram in the photography industry, biology is expected to overtake all sorts of fields. A lot of materials used in textiles, plastics or cosmetics are already manufactured, at least in part, using biological processes. Big names like Adidas have already jumped on the synbio train, partnering with the German company AMSilk to produce biodegradable silk sneakers using yeast.
The food industry could also change dramatically, for example with the advent of animal-free meat and milk. Mars, the famous manufacturer of snickers bars, just launched a project to design and produce an enzyme to help neutralize food toxins using synthetic biology. And talking about information itself, DNA has the potential to store massive amounts of data, and biocomputers could overtake silicon-based computational algorithms.
Virtually anything could soon be manufactured using biology. But before we get there, there are a few challenges that the synthetic biology field needs to solve first.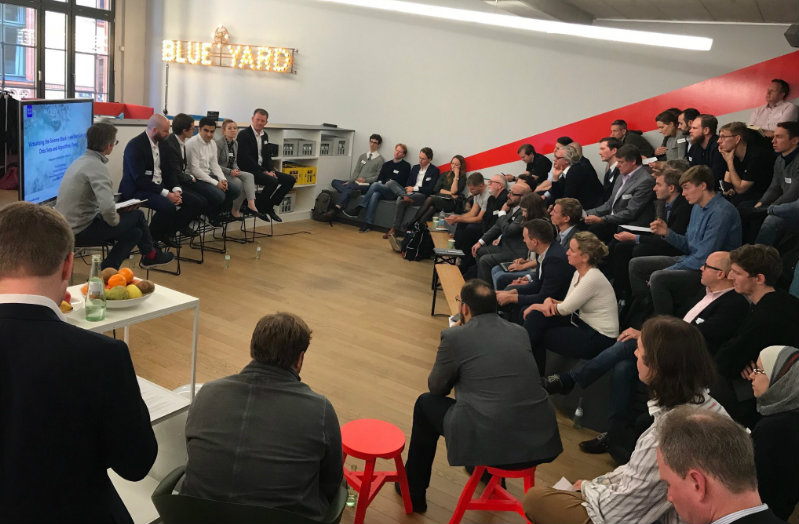 Biology is complex
Though we know the possibilities biology offers are theoretically infinite, the hard truth is that there's still a lot that we don't understand about it. "We're still taking single gene circuits and trying to understand them in detail," says Thomas Meany, co-founder and CEO of Cell-Free Technology, a startup making open source biological tools.
But making all the necessary experiments to understand the intricate complexity of biological systems can be an arduous task, and a huge bottleneck. "We need automation and faster analytics to run hundreds of experiments at the time," says Tim Fell, CEO of Synthace, a company working on automating biology labs.
"Most synbio companies come from academia, where everything is done manually," explains Ali Afshar, co-founder of HackScience. His startup is seeking to automate cell culture, which Afshar points out as the process in which most of the budget of a biology lab goes. "That's not where the value is in synbio."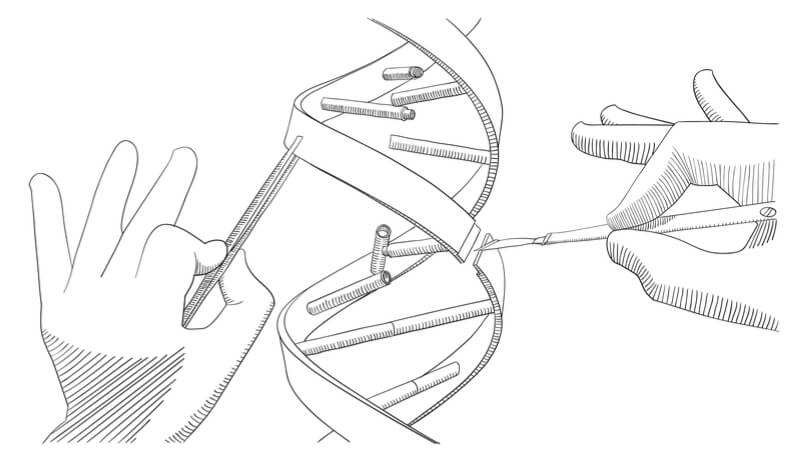 Making sense of data
Collecting and analyzing data is a big drawback in the development of new bioprocesses. One of the main challenges to speed up the whole process is the lack of a single, common framework to store and access all the data available.
"Companies like 23andMe and big pharma like AstraZeneca or Novartis are sequencing the DNA of millions of people and accumulating data. This data is precious, but having it stored in silos makes no sense, you cannot learn from it," says Maria Chatzou, CEO of Lifebit, a genomic data analysis startup.
Chatzou co-founded the company after realizing during her PhD in genomics, that 80% of the time was spent on computational tasks rather than actual research. She believes that sharing data will be the key to democratize synthetic biology and make it accessible to organizations of all sizes.
The use of artificial intelligence (AI) is gaining enormous traction at the moment in multiple applications, including medicine, and could also be of big help for synthetic biology when interpreting large amounts of data or making predictions for the design of new gene circuits or organisms. However, Chatzou reminds us that the quality of data and the processing it requires before actually being able to use AI is still the main bottleneck.
Scale up, price down
While researchers and engineers struggle with data and automation, an area where synbio has improved extremely fast is the development of faster and cheaper technology and hardware. In particular, DNA sequencing has experienced a huge reduction in terms of price and time, and will keep going down thanks to the technology being developed by companies like Oxford Nanopore or DNA electronics. Writing DNA could soon follow thanks to Twist Bioscience and DNA Script.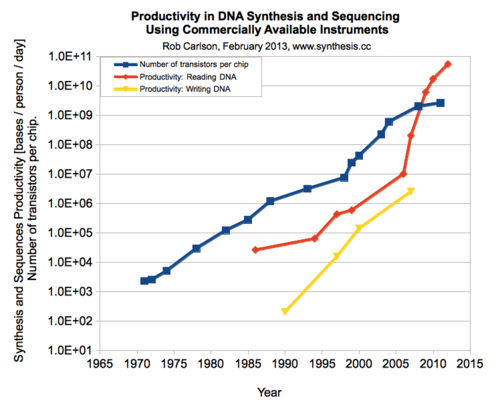 "It's easier for companies to enter the field of synbio now that tech is more affordable," says Ali Afshar. "Hardware costs massively going down are making it possible for us to innovate in this field. That's what's leading the next wave of products."
Scaling up processes that are currently mostly done at the lab scale is certainly a challenge, but it's what will make synbio a viable business. AMSilk, the company making Adidas' biodegradable sneakers, is a great example for many to come. "The first kilogram cost about a million to produce," says CEO Jens Klein. "We now sell our [recombinant silk] products at the ton scale to the cosmetic industry."
Andreas Jurgeit, Investment Director of the Life Science team of Merck Ventures, is optimistic that the field will get there in time. "It took 40-50 years for the transistor to scale. It will take another 20-30 years for synthetic biology to do the same." He remarks that the companies that will make it possible are being founded today, and that it's absolutely the right time to invest in the field.
---
Images via Arkela /Shutterstock; BlueYard; Synbiobeta; Perception7 /Shutterstock

SaveSave