While some might accuse the field of being over-hyped, immuno-oncology continues to attract attention and investment for its potential to cure cancer. What new therapies are European biotech cooking up?
Since the dawn of immuno-oncology broke with checkpoint inhibitors, innovative therapies like Keytruda and Rituxan from big pharma have taken the world by storm. European biotech's pipeline is full of potential successors born from T-Cell Receptors (TCR), monoclonal antibodies (mAbs), T-Cell Fragments, Chimeric Antigen Receptor-modified T cells (CAR-T) and tumor-infiltrating lymphocytes (TIL).
Medigene is leading the TCR race, with Immunocore not far behind with its fragments. Celyad and Cellectis are fierce rivals in CAR-T therapy and in a dead heat. The antibody pipeline is jam-packed with biotechs at every stage of development. TILs are a lesser-known area of immuno-oncology, but Cellular Therapeutics has developed one of the most advanced programs in the field.
Check out how far companies and their therapies have come in immuno-oncology!
Major thanks to our guides and Accellerate Partners for their input! Please note that this infographic is not meant to be comprehensive.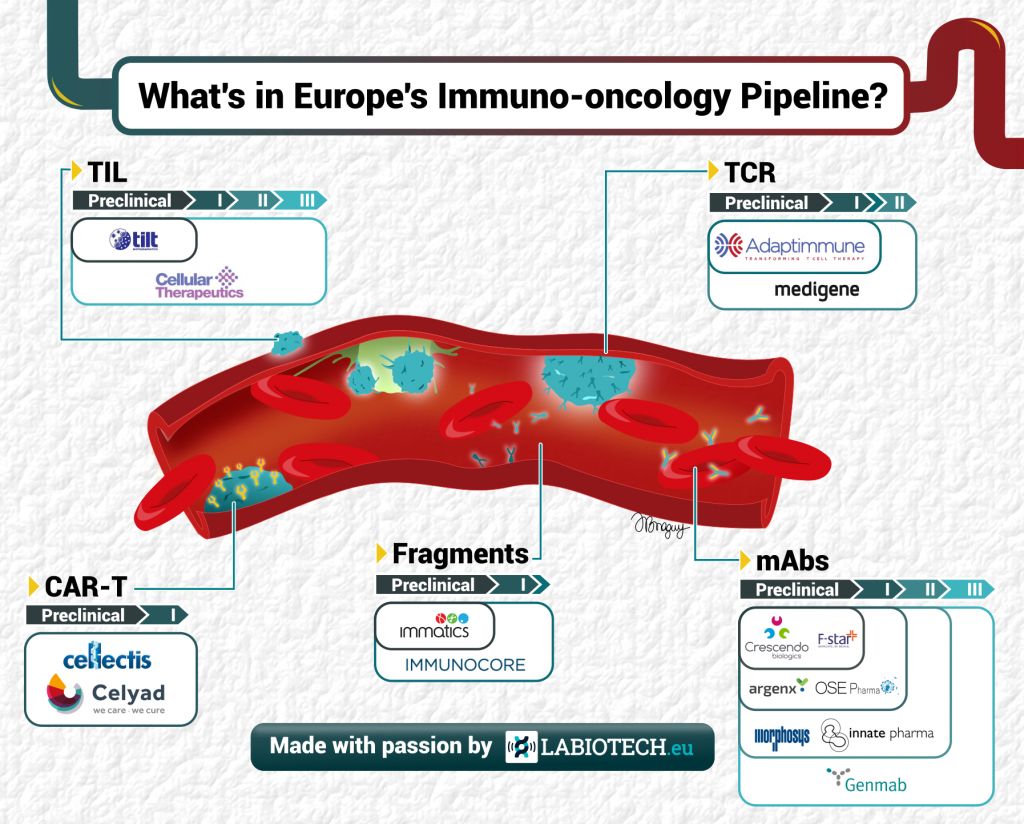 Note: TILT is sponsoring a trial in which the TIL is bolstered with an oncolytic virus.
---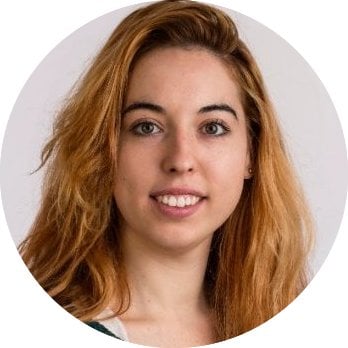 Justine Braguy is pursuing a PhD at the Heinrich Heine Universität in Düsseldorf and KAUST in Saudi Arabia after obtaining a Masters in Biotechnology at Ecole Supérieure de Biotechnologie de Strasbourg (ESBS). In her spare time, she creates colourful infographics like this one! Check out her other work for us here.
---
Infographic by Justine Braguy ; Image from Agor2012/shutterstock.com