Belgian researchers have developed a potential treatment for anthrax that breaks down the bacteria's thick protein armor.
Anthrax is a deadly type of bacteria famous for its use in terrorist attacks in 2001. Although anthrax infections can be treated with antibiotics, they can prove hard to treat when the bacteria are inhaled or ingested. 
Scientists at the Flanders Institute for Biotechnology in Ghent and the Vrije Universiteit Brussel have devised a new potential treatment for anthrax using fragments of antibodies called nanobodies. In a study published in Nature Microbiology, the researchers had initially designed nanobodies to block the formation of a protein 'armor' on the surface of anthrax bacteria, but unexpectedly found that the nanobodies are also able to break apart armor that has already formed.
"This armor is made of cell surface proteins like a wall is made of bricks," Antonella Fioravanti, a postdoc in the institute and one of the leading researchers on the project, told me. "The nanobodies can penetrate and destroy this wall, which is a novelty."
To test the potential of the treatment, the scientists injected anthrax-infected mice with the nanobodies. The team found that all mice given these nanobodies survived the deadly infection. "That was a really big thing," Fioravanti said to me.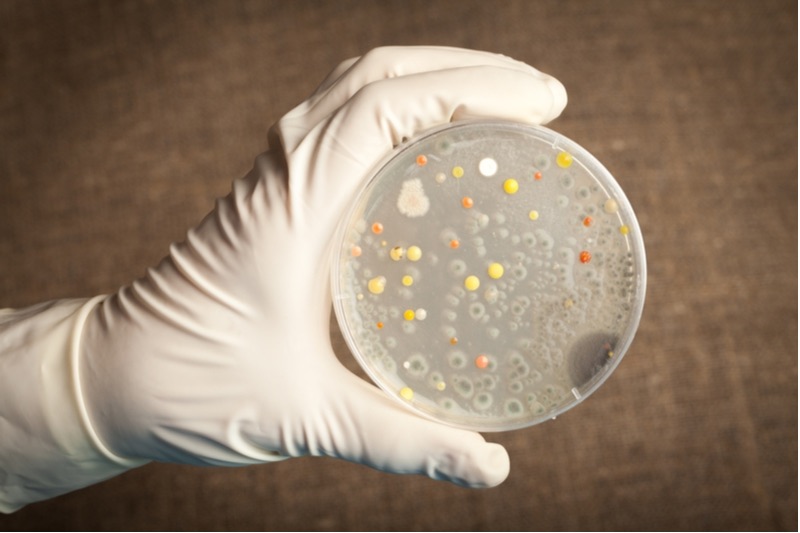 The researchers have patented the treatment and are now searching for a licensing partner to take the treatment to the clinic. One idea they have is to combine the nanobodies with conventional antibiotics, which could shorten the time taken to clear anthrax infections and reduce the costs. This could be appealing for developing countries where anthrax infections are commonplace, such as in South America and Africa.
Nanobodies are being developed by other organizations for other applications. Also based in Ghent, the biotech Ablynx is developing nanobodies for different conditions, with one treatment approved by the EMA for a rare autoimmune disease last year.
Furthermore, this treatment could help to tackle the crisis of antibiotic resistance in many types of bacteria, including Clostridium difficile. "We are targeting something that is on the cellular surface," Fioravanti said. "This circumvents the usual mechanism of resistance to antibiotics, which usually need to enter the cell to take effect."
---
Images from Shutterstock