Galapagos' GLPG1690 wowed analysts with efficacy and tolerability data in idiopathic pulmonary fibrosis treatment, opening the door to the market.
Galapagos, based in Mechelen, Belgium, has reported a win in Phase IIa for its candidate GLPG1690, which aims to treat patients with idiopathic pulmonary fibrosis (IPF). The median survival is 2 to 5 years after diagnosis and there is currently no treatment available, but Galapagos' drug halted disease progression after 12 weeks of treatment.
GLPG1690 inhibits autotaxin, an enzyme that facilitates lipid signaling by producing lysophosphatidic acid and is believed to be involved in various inflammatory diseases. Since Galapagos identified it as a target for IPF and designed GLPG1690, the drug has proven its ability to stabilize the forced vital capacity (FVC) of the lungs, effectively stopping the disease in its tracks while it progressed in patients receiving the placebo.
It's expected to progress to later stage trials, as it was also generally well-tolerated: "It's selective so we didn't see any other receptor interaction or enzyme inhibition, nor brain penetration, and we have the full 6-month toxicology study to show it," commented CEO Onno van de Stolpe in a public conference call.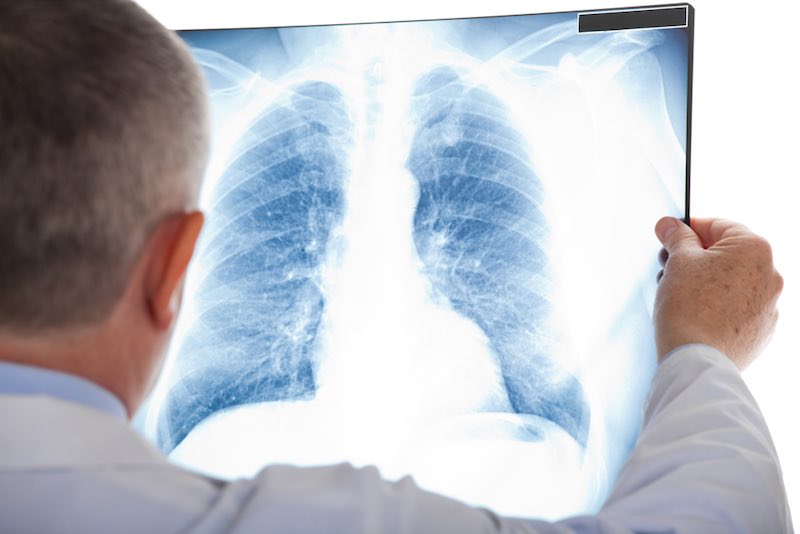 Van de Stolpe said that the Galapagos "team is actively working towards the rapid start of a pivotal study" that would push GLPG1690 to market. While he acknowledges that there is definitive figure for how much the effort would cost, he said, "with the amount of cash we have, there is no concern: Whatever the amount of cash, we'll be able to carry it." 
No doubt, as the company just secured €315M in a second public offering on Nasdaq. GLPG1690 may also proceed quickly to the market, since it received Orphan Drug Designation from the FDA and the European Commission, and it doesn't have much competition — just Galecto, which BMS declined to acquire despite promising Phase I/II results of its own. The bright outlook bumped the stocks by 20% after market close, though they've settled down to a 13.7% upswing since.
---
Images via Magic mine, Minerva Studio / shutterstock.com