The first solo exhibition of Turkish artist Pinar Yoldas imagines a future where biology is shaped by climate change and plastic pollution. 
Last week in Amsterdam opened Carboniferous, a solo bioart exhibition by Pinar Yoldas focusing on speculative biology. This concept revolves around imagining how life will evolve according to predictions of how the planet's future ecosystems will change.
Yoldas' starting point is a future where climate change and pollution have taken over and the oceans are brimming with plastic. The artist images how life would have evolved differently with this scenario, where the primordial soup has turned into a plastic soup, as a starting point.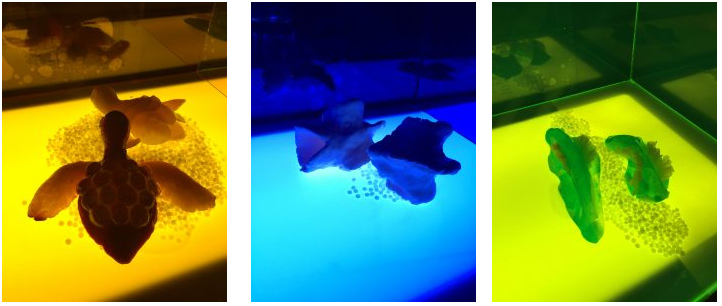 Inspired by real-life bacteria that can metabolize plastics, Yoldas takes plants, insects, reptiles, fish and birds, and gives them organs to interact with their plastic environment. Like the e-plasticeptor, a sensory organ to detect polyethylene polymers, the most common type of plastic. Or the petrogestative system, a digestive system specialized in crumbling hard plastics to allow their absorption.
The exhibition also raises the question of whether humans could and would design these adaptations using genetic engineering. The technology is currently far from designing whole new organs and animals, but a future when we design our own ecosystem might arrive. What would the consequences be?
If you're up to the challenge of debating these questions, or just curious about what the future might be like, the exhibition will be open in Zone2Source, Amsterdam, until September.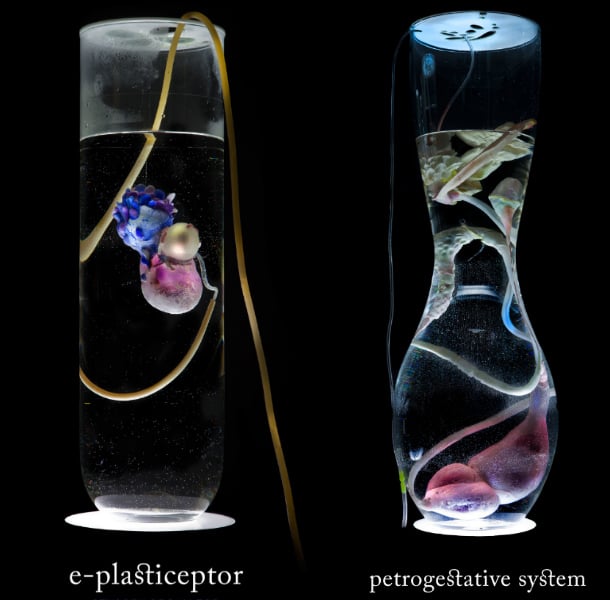 ---
All images via Pinar Yoldas