All over the world, the life sciences industry is booming. Biotechnology, in particular, is experiencing a golden age. By 2024, biotech products are expected to make up 52% of the top 100 product sales, and that same year, biotechnology is predicted to constitute 31% of the global market, according to Deloitte's 2019 Global Life Sciences Outlook. 
In Europe too, the life sciences sector is continually growing. The UK, Germany, France, and Belgium, as well as Spain, Sweden, Switzerland, the Netherlands, and Italy are popular locations for biotech and life sciences companies. In 2016, European biotechs employed approximately 67,500 people and had revenues that amounted to $27.2B (€24.2B). 
To ride the wave of this flourishing industry, biotech companies can decide to list on the stock exchange. Many companies make this move to strengthen their business model, secure capital to finance their research, increase their visibility and liquidity in the industry, and reach an ecosystem of specialized venture capital funds.
Listing on a stock exchange for stronger business and funding
In recent years, listing on the stock exchange has become increasingly popular. The numbers speak for themselves: whereas the first half of 2016 saw $237M (€211M) raised by European biotechs through initial public offerings (IPOs), in the first half of 2017 that number had nearly tripled to $604M (€538M). By half of 2018, $785M (€699M) had been raised through IPOs.
Overall, the 240 listed European biotechs raised $2.86B (€2.54B) in financial proceeds via IPOs and follow-on financings in the first half of 2018. This was a 40% increase from the $2.03B (€1.81B) raised in 2017. These numbers also include biotech companies that decided to list outside of their domestic markets or even beyond Europe on US markets, especially the Nasdaq.
In fact, it is becoming increasingly popular for biotech and other life sciences companies to list outside of their domestic stock exchanges. Companies can choose their listing venue based on different criteria, such as the fact that they want to target a commercial market, join an ecosystem of peers, or look for active investors. In this regard, biotech companies have multiple options. Europe alone is home to numerous global and regional stock exchanges. Domestic examples include Deutsche Börse in Germany, SIX Swiss Exchange, the Polish Warsaw Stock Exchange, and BME in Spain.
The leading platforms in Europe are Euronext and the London Stock Exchange. Whereas Nasdaq Nordic is a merger of Scandinavian and Baltic stock exchanges, Euronext operates six regulated markets in Belgium, France, Ireland, the Netherlands, Portugal, and the UK, providing the largest liquidity pool on the continent.
The largest European stock exchange for life sciences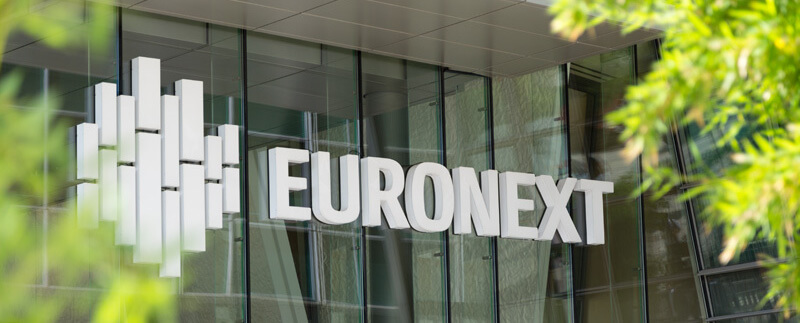 Euronext is the leading pan-European exchange in the Eurozone with the most active focus on the life sciences industry. As of December 2018, 89 life sciences companies with a total market capitalization of $22.5B (€20B) were listed on Euronext markets. As such it is the number one biotech market in Europe and the world's second largest behind the US.
Well-known names amongst the 52 biotech companies  on Euronext cover the full spectrum of clinical research and drug development areas, including oncology (examples here are Cellectis, Nanobiotix, ArgenX, and Noxxon), neurology (GeNeuro and Probiodrug), inflammatory diseases (for example, Genfit and Galapagos), allergies (for instance, DBV Technologies), and cardiovascular diseases (Celyad, among others).
Since 2013, more than $6.75B (€6B) were raised by Euronext-listed life sciences companies in equity capital. In the last six years, Euronext has welcomed 54 life sciences IPOs, which raised a total of $1.57B (€1.4B) and $5.28B (€4.7B) through secondary issuances that helped accelerate their growth. More recent IPOs on Euronext include Sequana Medical, MedinCell, Acacia Pharma and Theranexus.
Recent life sciences IPOs on Euronext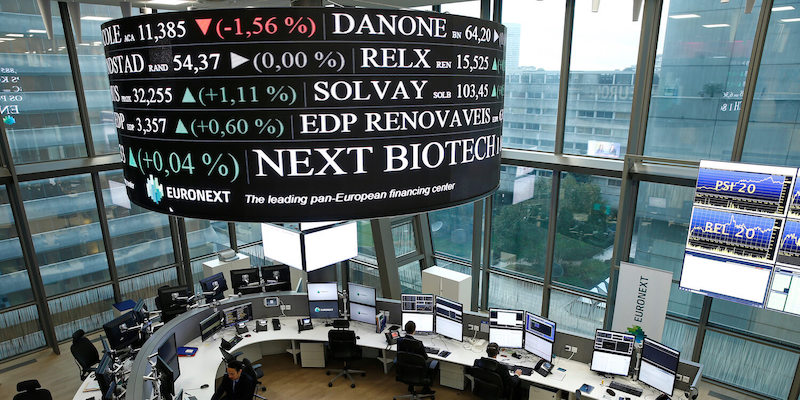 Even before listing on Euronext, French company Theranexus was in touch with the stock exchange, having participated in the 2015-2016 TechShare program in France. The program is a pre-IPO program made up of technical sessions and individual coachings, which taught the Theranexus team about the mechanics of capital markets and connected them with advisors for their IPO. In October 2017, Theranexus listed on Euronext.
"After benefiting from a helpful insight into the financing mechanisms on the stock exchange thanks to TechShare, we looked at the market as an opportunity to turbocharge our growth plans," explained Franck Mouthon, CEO and Chairman of Theranexus. "This initiative was key in ensuring the success of this operation and we are very happy to have been part of it."
In March 2018, the UK-based company Acacia Pharma chose to turn away from its domestic stock exchange and to list on Euronext Brussels instead in order to find a wide pool of local and European investors, who understand the challenges biotechs face as well as their research cycles.
Acacia Pharma's goal was to raise $44.95M (€40M) for its phase III trials in the US. "The new funds provide us with a strong basis upon which to build a successful US hospital-focused pharmaceutical business around our two late-stage products, BAREMSIS and APD403, and their potential to improve the lives of millions of patients undergoing surgery or cancer therapy," said Julian Gilbert, CEO of Acacia Pharma.
French company MedinCell listed on Euronext Paris in October 2018. The company went on to raise $33.64M (€30M) for a market capitalization of $161.47M (€144M). The proceeds will go into different projects including the expansion of the company's product portfolio, accelerating the development of its technology platform, and the potential repayment of bonds.
Moving across borders to list on Euronext markets
The most recent life sciences IPO on Euronext in February 2019, was of Swiss company Sequana Medical. Originally based in Zurich, the company relocated to Brussels for the purpose of the IPO and because the ecosystem of life sciences investors in Belgium is very dense. "We are very pleased with the successful completion of our IPO on Euronext Brussels, the reference market for life sciences companies in Europe," said Ian Crosbie, CEO of Sequana Medical. "We have seen strong support from our existing shareholders as well as new high-quality investors in Europe and retail investors in Belgium. This IPO marks an important step forward for our company and will enable us to execute our growth strategy."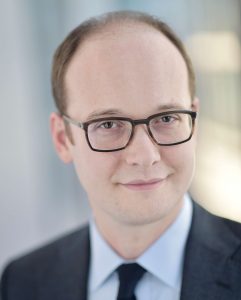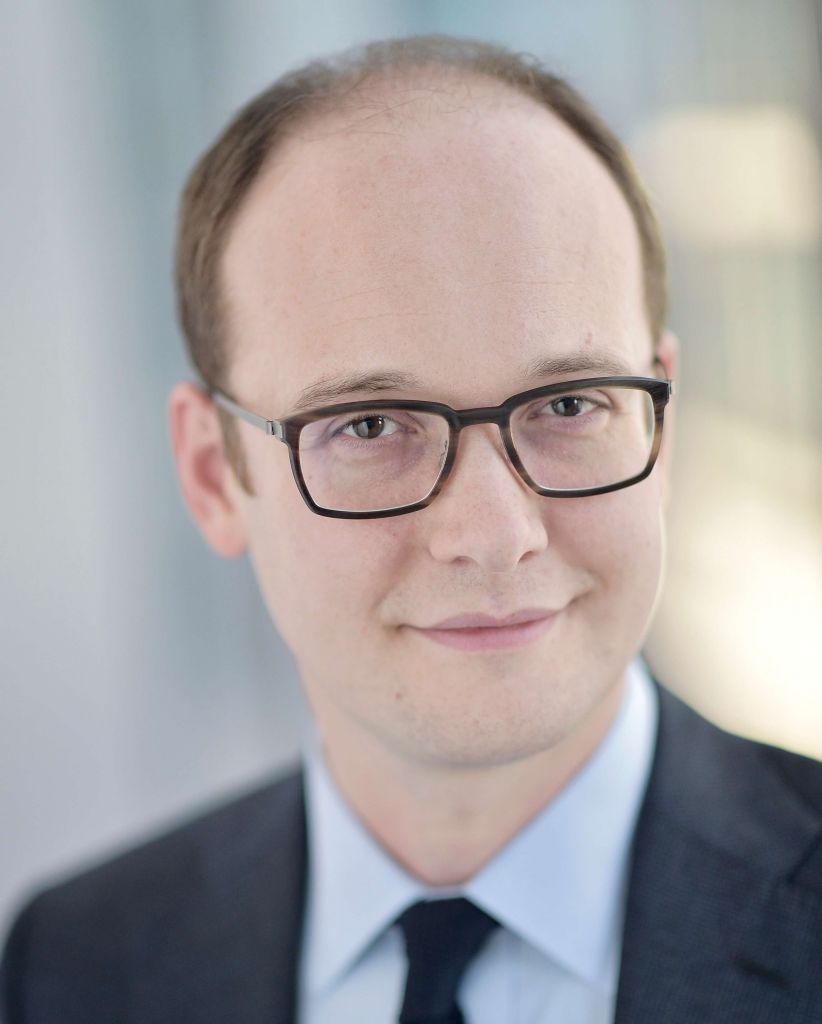 Recently, more and more European life sciences companies have decided to go public on the continent rather than relocating to the US. In Europe, they can further internationalize and diversify their investor base and join other public companies. Some of these companies are part of the NEXT Biotech Index, an index dedicated to biotech and the life sciences with a total of 48 companies. 
"Our mission to finance the real economy and our willingness to have a positive impact in Europe meant we could allocate dedicated resources to nurture this market early on," said Anthony Attia, CEO of Euronext Paris and Global Head of Listing. "We rely on a strong ecosystem: a deep and diverse pool of investors, a solid equity research community and a well-established cluster of expert advisors. This flourishing family of innovative life sciences companies is therefore developing naturally."
During two days on May 20th and 21st, Euronext will be present at BioEquity in Barcelona. Susana de Antonio, Director and Spain Representative at Euronext will be hosting an IPO workshop. A month later, from June 24th to 25th, Eric Forest, Head of Listing France at Euronext will be speaking at the HealthTech Investors Day in Paris.
Why not meet up with Euronext's representatives at one of these upcoming conferences? You can get in touch here to learn more about going public!
---
Images via shutterstock.com and Euronext
Sources: Deloitte, 2019 Global Life Sciences Outlook; EY, Biotechnology Report 2017; Clarivate Analytics, European biotech on course for record year; European Biotechnology, Autumn Edition, Vol. 17, 2018; Euronext, Biotech Barometer H2 2018
---
Author: Larissa Warneck, Science Journalist at Labiotech.eu
Explore other topics:
IPO