Early-stage investments in the healthcare sector are often dominated by public money, which is directly or indirectly provided by state institutions. But private investments are now being supported by the EU to increase the amount of money available for young healthcare businesses. One company has developed a model that allows the public to get involved in healthcare investments as well.
Within the healthcare industry, as in other industries, the majority of the money that flows into ventures comes from governmental institutions. Examples include Enterprise Ireland, the High-Tech Gründerfonds in Germany or the European Investment Fund, which is one of the largest investors in Europe. 
"What we generally see in Europe is a lack of private money," says Frank Schwarz, Head of Investment at Aescuvest. "This is a huge competitive disadvantage for the whole industry, especially if you compare this to the situation in the USA, which has a very developed venture capital industry. In Israel too, much more private money is available for young companies." 
Losing European companies to the US is damaging our society and industry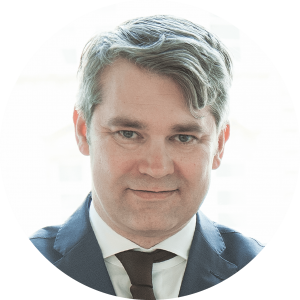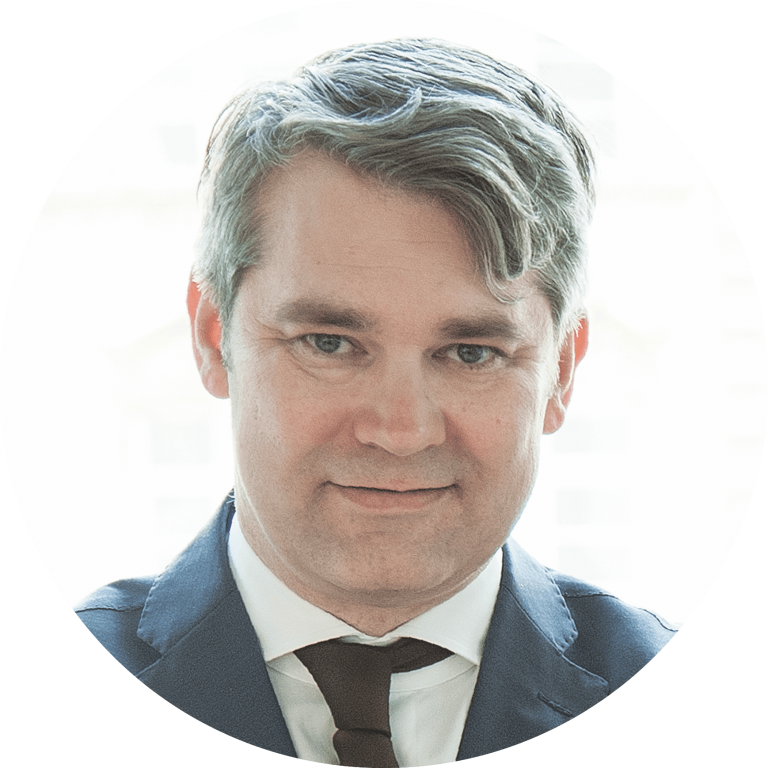 As a result, companies start leaving Europe for the US in order to get the funding they need. Unlike Europe, the US has developed a capital market and venture capital scene in which large amounts of private money are available. 
When companies leave, the European healthcare industry and society as a whole, suffer. With an aging population and fewer young people paying into the insurance system, healthcare is becoming increasingly important in Europe. Not only that, in large European countries like Germany, the UK or France, the healthcare sector represents the largest within the economy: the health sector employs 1 in 10 of the most qualified workers in the EU. 
"Supporting entrepreneurship in these areas takes care of new jobs, future economic growth, and the wellbeing of our society in general," Schwarz explains. "We therefore have a huge interest in keeping those intelligent minds and their companies within Europe. Consequently, politicians are now discussing how to trigger more private investments with the help of initiatives, such as the European Commission's Capital Markets Union (CMO) project that encourages public investments, as well as incentives, including tax reductions." 
Is crowdfunding the solution?

The EU sees crowdfunding as one of the best tools for boosting private financing for young companies. Known under the umbrella term 'alternative financing', crowdfunding is defined by the European Commission as an "emerging form of financing that connects those who can give, lend or invest money directly with those who need financing for a specific project. It usually refers to public online calls to contribute finance to specific projects."
While traditionally venture capital investment was seen as an area in which very wealthy individuals invested money, crowdfunding allows the general public to contribute as well. However, accessing the public is not easy. For one, there is still a lack of general knowledge around the topic. 
"The European population is rather comprised of savers, meaning that in our society there is a lack of entrepreneurial investments. Many people put their money on savings accounts. But at an interest rate of close to zero, it is just not attractive anymore to keep money in the bank," says Schwarz.
Democratizing healthcare investments with Aescuvest's crowdfunding project

In order to counteract this trend, the team at Aescuvest – in cooperation with EIT Health – has launched aescuvest.eu as a pan-European equity crowdfunding project to support the healthcare sector. The company's platform is open to all investors, such as retail investors, business angels, family offices, and VCs, who all buy the same standardized product and become investors in a healthcare company. For instance, it has just launched the first pan-European fundraising for Dutch startup Surge-on Medical.
"We have constructed a model in which companies have only one investor because all investments are bundled into one vehicle," explains Schwarz. "So even if you only invest €500, you have the same rights as someone who has invested €100,000 in that same company. Investors will profit one-to-one from a value increase of the company if that occurs."
Aescuvest's model works like a typical VC investment. Investors participate in the value increase of a healthcare company. When the company sells its assets after three to five years or another major investor comes in, the crowd funders receive their share of the agreed value. "It's about being part of a company's growth story and participating in its value increase since the day you invested until the day of the exit," Schwarz adds.
Many drug development companies, for instance, become valuable when they successfully complete their phase II trials. "A company that has an early valuation of €20M, can easily be valued at €200M to €250M if their drug candidate succeeds in phase II trials," says Schwarz. "And then big pharma will queue to acquire them."
The key is to balance risks and chances in healthcare investments

However, in the early stages, young healthcare companies ‒ especially in drug development ‒ face great difficulties procuring funding because of the high risks associated with their projects. For this reason, Aescuvest makes sure to inform interested investors of risks associated with each healthcare company. 
"Everybody has to make their own decisions when it comes to investments," says Schwarz. "But it is very important that every investor is aware of the risks and informed that it is inadvisable to invest more than 10% of the available money. In general, it is mandatory to allocate money to different companies, not just one, to diversify risks and build a portfolio." 
To emphasize this point, Schwarz gives the example of a typical VC fund that invests in approximately 10 companies. The majority of these companies will fail or keep their value steady, which means that there will be no return on investment from any of these companies. Schwarz points out that nevertheless there is usually one "star" in the portfolio that is responsible for the whole profit of that portfolio. Therefore, diversifying investments is extremely important. 
"If you are aware of this balance between risks and chances, then healthcare is a really interesting area to invest in," says Schwarz. "Of course, you also get something good out of it, not only economically and for your own wealth, but also for the global society. Additionally, investing in healthcare is something very emotional. If you think about diabetes, cancer or other diseases, everyone will know of people who are affected in some way. This is something completely different, from let's say, buying a share from a bank or an insurance company."
The future of healthcare investments: Getting the public involved

Aescuvest's mission is to further democratize investments in the healthcare sector. As private investments through crowdfunding and other initiatives become more popular, the healthcare sector can be supported by a variety of funding options. Healthcare companies, too, are very keen on benefitting from the crowdfunding trend. 
"We already have some very interesting projects in the pipeline and it's not difficult to find interesting and innovative companies," Schwarz says. "We've already received a huge number of applications, not least due to the cooperation with EIT Health. Currently, an independent investment committee is screening the proposals and carefully selecting companies. We already have quite a number of biotechs in the pipeline that are focusing on fascinating new concepts and projects, which are either market-ready or already on the market." 
With its pan-European model, Aescuvest is one of the only companies addressing the need for public investments in healthcare throughout Europe. Traditional crowdfunding platforms focus on one country and may have subsidiaries in other countries. "Due to our unique operating strategy we can fund companies and reach investors from across Europe," says Schwarz. "After all, there are very important biotech and healthcare clusters all over the continent."
Are you interested in public investments in the healthcare sector? Get in touch with the experts at Aescuvest or visit their blog to learn more about their pan-European equity crowdfunding project!