Medicinal cannabis has seen a surge in its cultivation and distribution worldwide. By 2026, the global cannabis market value is estimated to reach $57B. In Europe, the medical cannabis industry has also been growing rapidly. The legalization of medical cannabis in Germany in 2017, triggered a snowball effect that caused several other European countries to follow suit.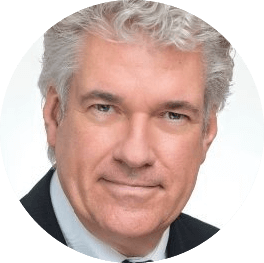 Now, the European Union is also getting involved. In our last article on medical cannabis in Europe, Peter Homberg, Partner and Head of the German Life Sciences Practice and the European Cannabis Group at Dentons, told us about new developments triggered by the European Union. In a recent ruling, for instance, the European Commission clarified that food supplements containing CBD were to be defined as novel foods under the EU Novel Food Directive, which means that many CBD products now have to be registered in a costly, time-consuming and cumbersome process.
Moreover, Peter mentioned to us that the European Commission would work on harmonizing legal frameworks regarding medical cannabis in Europe. In our most recent interview with Peter, we've picked up where we left off. We discussed the latest news from the European medical cannabis market, chatted about Good Manufacturing Practices (GMP) and Mutual Recognition Agreements (MRAs), talked about the challenges of cannabis distributors, and learned about the future of medical cannabis in Europe.
Peter, what's the latest news from Europe regarding medical cannabis?
Since we last spoke, Germany has received the first importation of cannabis flowers for medicinal purposes from Portugal. Portugal is now the third country to export cannabis products into Germany besides Canada and the Netherlands. This is interesting because it reflects the trend that I believe will occur within the next few months. 
By late 2020, Germany will have more suppliers from around the world providing distributors with respective products, including Australia, New Zealand, Malta, Greece, Spain, and Denmark. Licensed producers in these countries are currently cultivating or are in the process of producing cannabis in order to be ready to supply the developing German market.  
In Denmark, for example, a number of cultivators have already started growing cannabis after a change in regulations. Once they have gained the respective EU certification, which has to do with a standardization of processes, I expect Denmark to become the next supplying country for the German market. 
As a result of these changes, we will probably see some price erosion, because different countries have different costs. The major cost factors of cannabis cultivation are labor, water, and electricity, and these differ from country to country. In some countries, production costs are significantly lower than in others, so we will probably see a pricing competition arising. 
Furthermore, there will definitely be an even greater focus on quality. Quality is important because patients require licensed products whose CBD and THC content does not deviate by more than 10%, as defined in the German monograph for cannabis products. However, this is difficult because the cultivation of cannabis is not that easy.  
What are the GMP regulations and MRAs concerning medical cannabis in Europe?

Countries and cultivators within the EU have the advantage that the EU GMP certification within a European country is automatically recognized by others. This is not the case for countries outside of the EU, except for those countries that have a MRA in place that also includes cannabis. 
Canada, for example, has an MRA in place, but it does not refer to cannabis. The consequence is that the GMP certification of a Canadian grower needs to be recognized by the German authorities with an onsite inspection if the Canadian grower decides to import cannabis to Germany. This is not the case if you are a cultivator within the European Union. 
On the other hand, other countries like Australia have an MRA with the EU and Germany, which refers to medicinal cannabis. This means that the GMP certification in those countries is recognized even if they are not a member of the EU. 
What challenges do cannabis distributors face in their day-to-day business in Germany? 

The day-to-day business of a cannabis distribution company in Germany is significantly influenced by the regulatory environment, which is continuously changing. One issue is irradiation. During irradiation, the cannabis plants are decontaminated with gamma waves to improve microbiology. For a number of suppliers, irradiation is necessary to preserve the cannabis flowers for a longer period of time, to have clear stability, and increase shelf life. 
But in Germany, irradiated cannabis plants can only be distributed by companies who have received a respective additional license under the so-called AMRadV, the German regulation for radioactive medicinal products. This regulation requires respective distributors of irradiated pharmaceuticals and cannabis to carry a specific permit if they are supplying these products to wholesalers and pharmacies.
The other issue in Germany is a lack of medicinal cannabis supplies on the market. This will probably change within the next few months. As I mentioned earlier, we will see cultivators from different countries coming in to supply the German market. 
How do you see the European cannabis industry developing in the near future?

In time to come, we will see ‒ and that would be an advantage for the industry ‒ a harmonization process focusing on how cannabis products are treated within the EU. Currently, we have a totally heterogeneous regulatory environment regarding medicinal cannabis products. Within the EU, this is not acceptable. This harmonization process will come from the European Commission. 
It is hard to say what the real outcome will be and when it will become apparent. But there is a concern that the European Commission could follow the recommendation of the European Parliament. In their resolution this year, the European Parliament stated inter alia that a new regulation would mean that only cannabis products with a marketing authorization could be sold on the market. 
This is a real concern because it would turn the current development upside down. A marketing authorization would mean that cannabis products have to go through clinical trials, although it is unknown to what extent. Nevertheless, I don't think it would fit the purpose of medicinal cannabis. Clinical trials are conducted for specific indications with specific patient portfolios. Cannabis products have a very broad range of efficacy in different disease indications. So a marketing authorization could actually limit the use of cannabis products for certain indications and negatively impact patients. 
Currently, you don't need marketing authorization for a medical cannabis product, neither for flowers nor for oil. Of course, you have to adhere to different quality control measures, but you don't need a marketing authorization and the products do not have to go through a price-determination process for pharmaceuticals established in Germany.
What will change in Germany?

In Germany, there has also been a new legislation, which is actually now forcing the German Association of Pharmacists and the GKV, the German Association of Health Insurances, to find a way to reduce the 100% surcharge of the pharmacies, which they are required to apply by law. Cannabis products in Germany are seen as extemporaneous mixtures and not as ready-made pharmaceuticals. This means there is a manufacturing step within the pharmacy, and for this manufacturing step, the pharmacies can actually apply a 100% surcharge on the purchase price. 
As a result, medical cannabis products become extremely expensive. For example, one gram of cannabis flowers is currently sold for around 20€, which is significantly higher than in other countries. This new legislation is now forcing these two associations to find a solution to reduce the 100% surcharge significantly. 
Want to learn more about recent developments regarding medical cannabis in Europe and Germany? Get in touch with Peter and his expert team at Dentons!
Images via Shutterstock.com
Author: Larissa Warneck, Science Journalist at Labiotech.eu