The life sciences industry is one of the fastest developing sectors in the world. It relies heavily on small and medium-sized companies to work on complex science and bring innovative solutions to patients. However, many SMEs struggle against a tide of business, financial, and operational obstacles. Removing these challenges can free small healthcare companies to focus on important scientific discoveries, a fact that many big players of the industry have picked up on.
One example is Johnson & Johnson Innovation. In 2012, the company opened its first Johnson & Johnson Innovation – JLABS (JLABS) incubator in San Diego with the purpose of supporting young healthcare companies. JLABS has since worked to build a large ecosystem of 13 incubators across the globe, which provides young companies with the potential to advance their scientific discoveries into breakthrough therapies by accessing the expertise, funding, educational programming, and facilities they need.
Most importantly, for young companies at least, the JLABS business model works with "no strings attached." Residents of a JLABS incubator do not have to enclose confidential information or share their intellectual property. The majority of residents at JLABS are first time entrepreneurs, while the others are mostly serial business entrepreneurs. Many work in pharmaceuticals. Other areas include medical devices and consumer and health technologies.
Meet the 2019 residents of JLABS @ BE

Today, we will take a closer look at one of the worldwide thirteen JLABS locations, JLABS @ BE, located on the Janssen Pharmaceutica R&D Campus in Beerse, Belgium. JLABS @ BE is the first JLABS incubator in Europe. To date, it hosts 18 residents who focus on a wide spectrum of healthcare-related areas, including novel immunotherapies, artificial intelligence, and medical devices.
Among the new class of JLABS @ BE residents in 2019 are seven companies: AlphaBiomics, Antagonis Biotherapeutics, apheris AI, biotx.ai, Mindpax, Q1.6, and Tetraneuron. Here, we will introduce each company and the goals they hope to achieve by becoming JLABS residents.
AlphaBiomics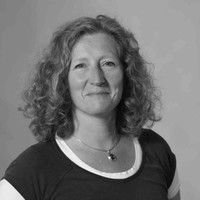 London-based AlphaBiomics was founded in 2018 by Anthony Williamson, CEO; Angélique van 't Wout, COO; and Marcus Rauch, CSO. The company's mission is to develop microbiome-based precision medicine solutions that improve therapies and allow the prediction of drug responses.
"We focus on developing microbiome-based predictive diagnostic and companion therapeutic products to enable safer and more efficacious drug therapies," says van 't Wout. "Given the highly variable clinical response to drugs, we recognize a need for better and personalized predictive patient care and an opportunity to leverage the microbiome to enable safer and more efficacious drug therapies."


The team at AlphaBiomics has big plans for the near future. In 2020, they hope to develop a prototype inflammatory bowel disease (IBD) predictive diagnostic model, as well as collect an IBD validation cohort. By 2021, their goal is to have the IBD predictive diagnostic model ready for the clinic, and have the preclinical proof-of-concept for a companion therapeutic.
Now part of the 2019 class of JLABS @ BE residents, AlphaBiomics is expecting to greatly benefit from the dynamic ecosystem JLABS has created. "We expect JLABS will provide a stimulating, creative, scientific and commercial environment as well as an opportunity to network and share the dos and don'ts of building a bio-business," says van 't Wout. "Also, we will have valuable access to expertise and advice in the developing areas of IP management and the regulatory landscape for microbiome-based solutions."
Antagonis Biotherapeutics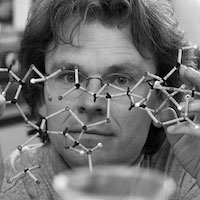 Founded in 2015, in Graz, Austria, Antagonis Biotherapeutics GmbH works on the development of biologics in the immuno-oncology field. "We hope to change the pharmaceutical landscape by introducing entirely novel targets for various diseases," says Andreas Kungl, CEO of Antagonis.
By mid-2020, Antagonis hopes to nominate a clinical candidate. Two years later, in late 2022, its aim is to enter phase I clinical trials. In order to meet these goals, the company applied to become a JLABS resident.
"JLABS @ BE is the ideal environment for a small biotech startup," Kungl explains. "Here, we receive excellent support to bring our company to the next stage. It is also a great place to raise funds for R&D, and attract the attention of potential partners and/or investors."
apheris AI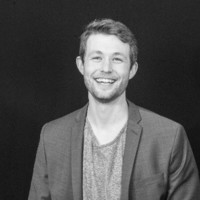 Apheris AI was founded in Cologne, Germany, in 2019 by Robin Röhm, CEO and Michael Hoeh, CTO. The founders are building a platform for biomedical data based on federated analytics and machine learning. Their future goal is to connect the world's data silos by providing tools for privacy-preserving computations, which enable companies to train algorithms on distributed and proprietary data.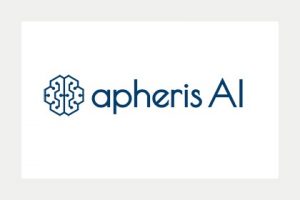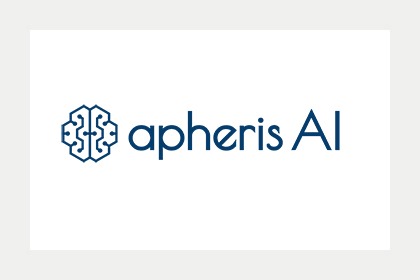 "We are working on developing privacy-preserving technologies," Röhm explains. "We aim to implement a product that can run differentially private algorithms on biomedical data and thereby enable a large pharma company to join data into their analyses that was inaccessible before. JLABS will provide us with the possibility to collaborate, close pilots and learn from the experts."
biotx.ai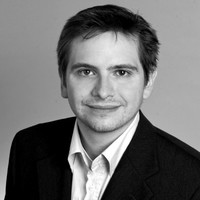 "Biomedical data is difficult to analyze because of the problematic structure of small patient cohorts, sample sizes, and many other factors," says Marco Schmidt, co-founder of biotx.ai. "We have developed a unique machine learning technique specifically designed for the analysis of biomedical data. We find complex interactions within the biomedical data and retrieve highly accurate predictive biomarkers which can revolutionize decision making."
Together with Jörn Klinger, Schmidt founded biotx.ai in 2017 in Potsdam, Germany. The company currently has eight employees and is in the process of publishing several of their identified predictive biomarkers for different diseases as certified diagnostics.
"We applied to become a JLABS @ BE resident because JLABS has great innovative programs, such as the J&J Health Tech initiative, JPALS, as well as mentoring programs, networking events and funding support," says Schmidt. "The JPALS program would help us explore more partnerships with J&J Innovation. The JLABS mentoring program can help us boost our current progress in developing diagnostics, and develop our ideas and insights into solutions that can help patients in early diagnosis of diseases."


As a JLABS resident, the company is hoping to have easier access to the Johnson & Johnson Innovation group of companies and initiatives, such as the accelerator program DIA (Disease Interception Accelerator). "DIA is of great interest to us since this is an opportunity for us to achieve our goal of predictive analytics for drug efficacy and detecting the presence of disease in patients very early," Schmidt explains.
The goal of the biotx.ai team is to diagnose diseases at such an early stage that it will be possible to eradicate the disease before it develops. "Our vision is to make precision medicine a reality," says Schmidt. "Our goal is to navigate biomedical data analysis to help healthcare professionals and patients make important informed decisions about early diagnosis, prevention, and treatment of the disease and, thus, promoting healthy living."
Mindpax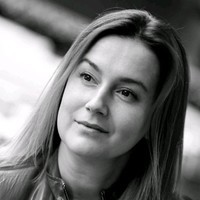 "We are determined to achieve that every single person suffering from severe mental illness receives timely and accurate treatment that is well suited for their specific disease development," says Soňa Sikorová, CFO and COO at Mindpax, a company that focuses on developing digital solutions for mental health by collecting and analyzing the biorhythmic data found in our everyday lives.
Founded in 2015 in Prague in the Czech Republic, Mindpax currently has ten employees. Its system collects long-term objective data, such as activity and sleep data, as well as subjective data, such as medication or events data.
In the next few years, Mindpax is working on a number of milestones. "We want to further improve clinical traction because it leads to the development of better disease management tools," says Sikorová. "We plan to achieve this by continuing with large longitudinal clinical studies with bipolar and schizophrenia patients, which will allow us to increase the patient database. This enables an in­-depth analysis of the datasets and leads to predictive and diagnostic tools."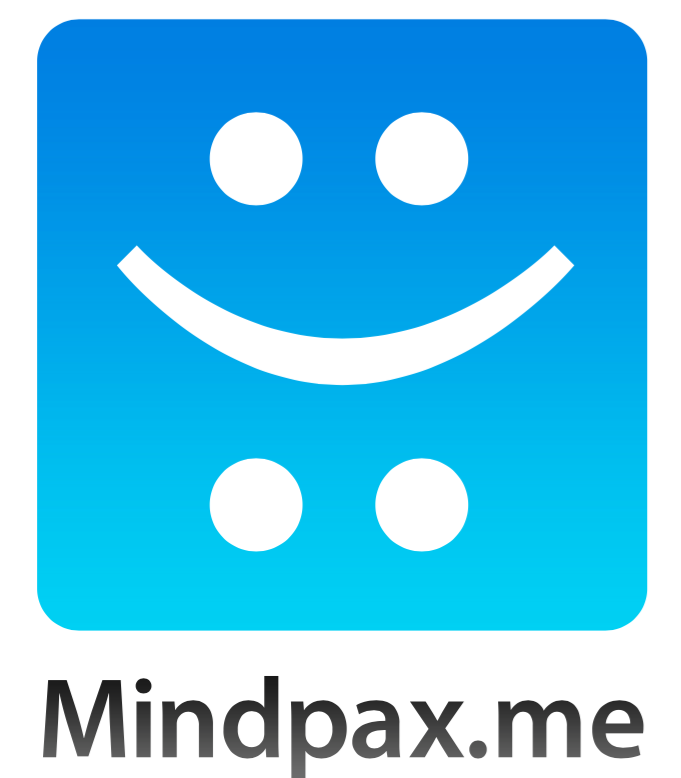 Furthermore, the team at Mindpax is working to improve the commercial availability of their tools so patients can benefit from them. "The plan here is to work on the Mindpax product development and go-to-market strategy," Sikorová adds.
By becoming a JLABS @ BE resident, Mindpax is hoping to receive advice from experts, undergo training, network, and gain a better understanding of the pharma environment. "Being accepted to JLABS provides us with the unique opportunity to access the most advanced and experienced experts in all relevant fields of the medical environment. In particular, those that are relevant for the mental health-related clinical research and commercial development," says Sikorová.
Q1.6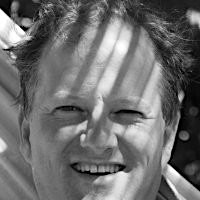 "Researchers at Stanford University measured how long you can interact with people while they unlock their mobile phones. It turns out you have 1.6 seconds to have people answer short questions. Staying under that irritation threshold allows us to capture a lot of reliable data over many weeks and months," explains Bart Stevens, Q1.6 founder.
Q1.6 uses these so-called micro-moments to collect medical data points from patients as part of clinical trials or for patient support programs. "A highly configurable decision tree ensures this patient dialogue is ultra-personal and highly relevant resulting in very high engagement scores over long periods of time," Stevens says. "Our ambition is to be the best patient engagement for clinical trials."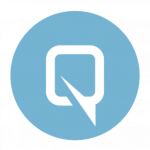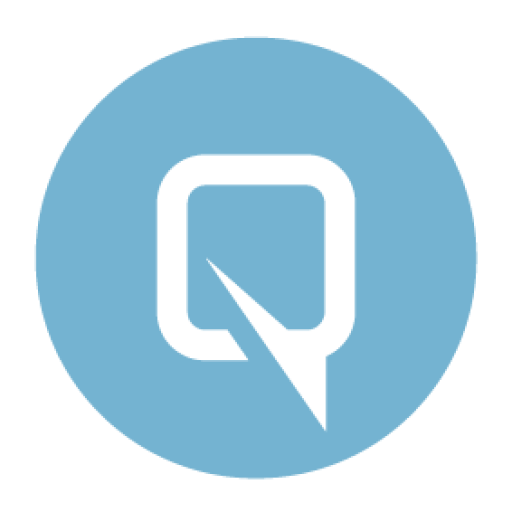 The team at Q1.6 hopes to further develop and improve its technology. "We want to be able to test advanced features with interested science teams and see how we can enhance patients' lives during clinical trials," Stevens explains. "We think Johnson & Johnson Innovation has set up a great and challenging environment to validate our ideas and get exposure in the large organization. After our first quarter at JLABS, we can testify that JLABS is highly regarded globally."
Tetraneuron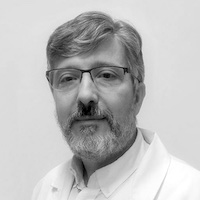 Founded in 2012 in Madrid, Spain, Tetraneuron is working on the development of a therapy against Alzheimer's disease. "In the near future, we want to develop preclinical regulatory studies to test the safety of our gene therapy in rodents and non-human primates," says José M. Frade, Scientific Director at Tetraneuron. "Later milestones will be to carry out Phase I/IIa and then IIb clinical trials with our gene therapy."


The team at Tetraneuron is envisioning a future in which Alzheimer's disease is eradicated. They are hoping that their residency at JLABS @ BE will help them achieve this goal. "Joining JLABS will give us access to its open, innovative ecosystem, which includes outstanding mentorship and great investment opportunities," says Frade. "We hope our interaction with JLABS will accelerate the development of our project."
Are you pioneering a next-stage technology or therapy and need to access the right facilities, experts, and partners? Then read more about JLABS @ BE here!
---
Images via Shutterstock, JLABS and the JLABS @ BE residents
---
Author: Larissa Warneck, Science Journalist at Labiotech.eu