Small molecules have paved the way for the creation of drugs that target many of the physiological processes implicated in disease. We are continually inventing, validating and developing new drug modalities such as antibody-drug conjugates, RNA therapeutics, targeted degradation, oligonucleotides and various combinations of these and other tools to address pathophysiological conditions. Today, there are tools to selectively target proteins, cells, RNA and DNA. The ways in which we treat disease are becoming more and more creative. In short, the biotech industry is bursting with potential.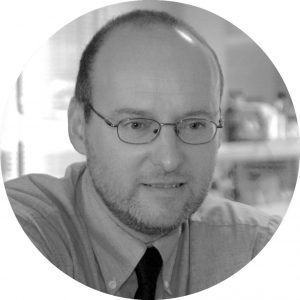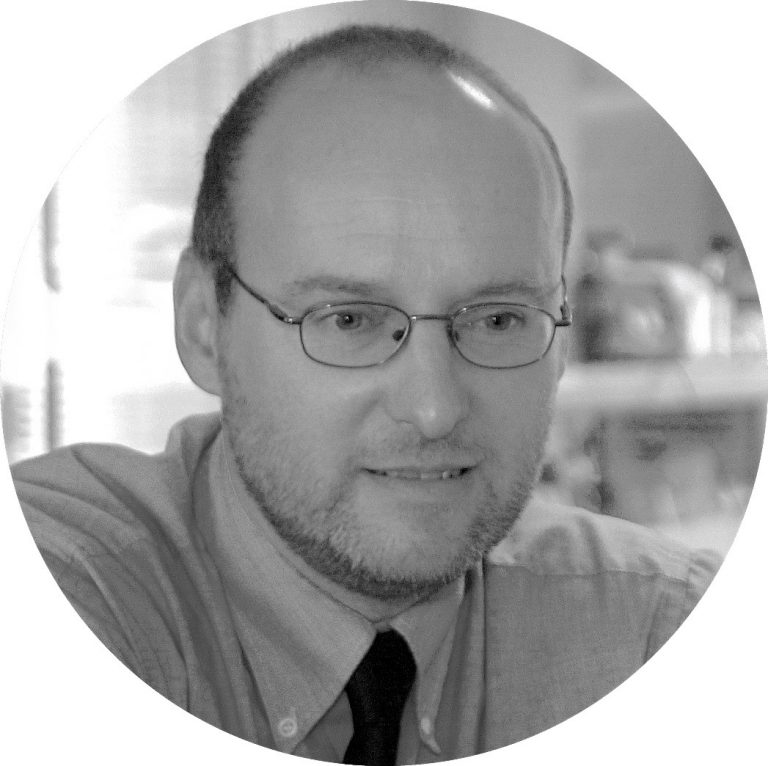 "Our industry is incredibly inventive in finding new ways to treat disease. We are continually finding new ways of manipulating proteins, RNA or DNA linked to disease states, developing them, understanding their potential and then applying them," says Dave Madge, VP of the Research Service Division at WuXi AppTec.
"This breadth of tools, combined with new disease understanding through the application of proteomics, metabolomics, genomics, and transcriptomics move us towards a patient-specific understanding of disease and an ability to target that disease with new modalities. This makes for an exciting time to be in this business."
It has long been recognized that a significant proportion of new drugs are discovered in academia, disease-focused not-for-profit organizations, or in small biotechnology companies, before being taken up and developed into products by larger organizations.
Indeed much of the industry's great potential and scope for future growth and relief of disease burden, comes from these smaller organizations that have built a deep and focused understanding of the mechanisms underlying major diseases and the modalities by which these can be addressed.
"The creativity required to pursue drug discovery, to develop new ideas and to find ways to validate them and develop them towards new molecules with new activities is often found in small, nimble organizations," agrees Madge. "And we rely more and more on small biotech companies and academic drug discovery centers to make the breakthroughs in disease understanding and its translation into therapies, thus providing pipelines for pharma companies to develop these ideas into products for patients."
Collaboration de-risks biotech SMEs

Nevertheless, SMEs face a long list of challenges, uncertainties and risk. "Success rates are low and costs are very high, especially in later stages of development," Madge explains. Fortunately, there are ways to reduce these risks during early-stage discovery and translation periods. One of the most impactful solutions is the collaboration with larger companies, who have the capacities and revenues to take on the risks of drug development.
Collaboration empowers SMEs and provides access to technology and resources to develop their early stage inventions. Support with venture capital helps small companies fund the riskier stages of validating their ideas, allowing them to gain a foothold in the industry and develop ideas towards products.
"Venture capital builds value for later stage partnerships or acquisition by a partner or group of partners that are able to fund later stage development and commercialization," Madge says. "In this way there is a steady flow of new ideas that are investigated and validated, and progress towards development."
Support through seed funding, expertise and guidance can now be found in many academic institutions and incubators, who have set in place specific mechanisms that allow them to identify promising companies as early as possible.
CROs – supporting pillars of the biotech industry

Increasingly, SMEs are also turning to contract research organizations (CROs) for support. CROs offer access to resources and technology, without burdening drug discovery organizations with the building of unnecessary infrastructure. "Small organizations often need to stay focused on their core strengths and will work with a CRO in those areas they consider peripheral to their strengths, even if they are essential to translate that idea into a reality," Madge explains.
"Anybody with an idea and funding can work with a CRO to develop and validate their idea. Working with a global open-access capability and technology platform, such as WuXi AppTec, allows a much more flexible approach to accessing labour resources, removes the headache of finding and equipping suitable lab space, and ensures access to the latest technology."
With the introduction of numerous novel technologies each year, CROs are continuously validating and evaluating new technologies, deciding which ones to invest in and which ones to build expertise around.
Recent technologies such as DNA encoded libraries (DEL), stem cell technologies, gene editing techniques, genome and transcriptome sequencing, cryogenic electron microscopy (Cryo-EM), and artificial intelligence (AI) applications for target identification and drug design will often be impractical for a new company to invest in, but can be accessed through those CRO's that have chosen to build or invest in such platforms and make them available.
Drug discovery tools are being optimized

"Drug discovery is driven by a deep technical understanding of disease biology and the recognition of potential for therapeutic intervention. It is a continually evolving activity. In future, we will certainly see new ways of selecting the best targets and combinations of targets for therapeutic intervention, and AI will be a key driver along with new tools to convert multi-omic data into a model of what drives a disease and how best it can be corrected," explains Madge.
Tools will be increasingly optimized – better in silico design tools, better structural biology, better screening technologies, more varied modalities – resulting in improved disease modeling during drug discovery phases, better pre-clinical drug performance and an increased chance of clinical success. Companies working with CROs will have access to these optimized tools, which will bring them to the forefront of drug research and development.
"And we will do all of this much faster than previously possible," Madge says, "with increasing focus on specific patient populations, characterized by a deep understanding of the underlying cause of disease in each case."
Struggling to gain a foothold in the industry? Or are you well established but need some outside support? Don't hesitate, Get in touch with the experts at WuXi AppTec and benefit from their experience!
---
Images via paulista, Indypendenz, deepadesigns, Rost9/Shutterstock.com
---
Author: Larissa Warneck, Science Journalist at Labiotech.eu