This week, we're visiting Acesion Pharma in Copenhagen, a biotech that is developing more effective, safer drugs for atrial fibrillation, the most common form of cardiac arrhythmia.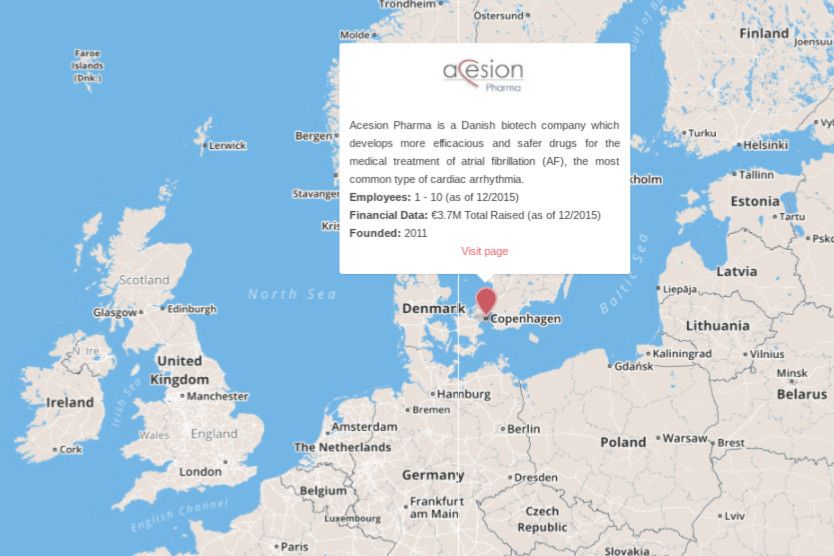 Mission: Since being founded in 2011, Acesion has already caught our attention, being named as one of our top biotechs in Copenhagen. The biotech focuses on the development of more efficacious and safe drugs for atrial fibrillation – the most common cardiac arrhythmia where the heart beats in an irregular way. Acesion is testing its SK channel inhibition approach in preclinical studies. These ion channels help to regulate our heartbeat and the company believes that blocking them could offer a better treatment for arrhythmias.
Comment: With existing therapies tending to have little effect and putting patients at risk of serious adverse effects, Acesion is responding to a massive unmet need for better and safer drugs for atrial fibrillation. There are between 2.7 and 6.1 million people in the US alone with atrial fibrillation and this number is expected to grow with the aging global population.
Despite the condition's association with sudden cardiac death, many biotechs tend to focus on other cardiovascular indications like Celyad and its heart failure cell therapy and Novartis' atherosclerosis drug.
---
Image – Botond Horvath / shutterstock.com