Ablynx has treated its first patient in a new trial targeting RSV infections, the main cause of children hospitalizations. 
Ablynx, one of the few European biotechs that made it into JP Morgan this year, develops nanobodies derived from llamas. The Belgian company announced yesterday that its candidate ALX-0171 has entered testing in Phase IIb as a treatment for respiratory syncytial virus (RSV) infections in children up to 2 years old.
RSV is the primary cause of infant hospitalizations, accounting for 34 million cases each year. However, current treatments only address the symptoms without offering a cure. ALX-0171 could address this issue. The trivalent drug, made out of three of Ablynx' nanobodies linked together, binds the F-protein on the RSV virus surface to block its entry into cells.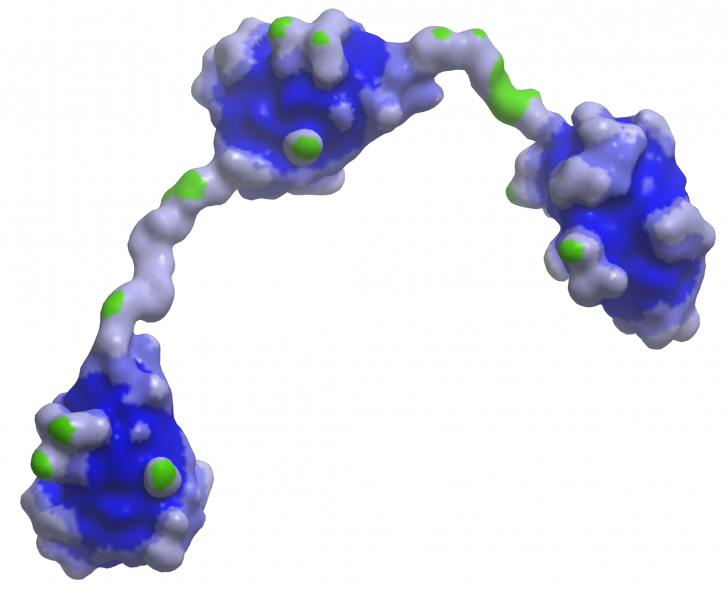 Since ALX-0171 is administered by inhalation to directly reach the infected respiratory tracts, the candidate seems ideal for children. After a successful Phase I/IIa trial last year that showed a good safety profile, results from the new study are expected by the end of 2018.
This new step is important for Ablynx, which is building a strong nanobody pipeline that currently includes 45 different programs. Its technology has managed to attract top-notch partners like AbbVie, Boehringer Ingelheim, Merck, Novartis and Novo Nordisk.
In the RSV space, some of Ablynx competitors are Regeneron's REGN2222 in Phase III and MedImmune's MEDI8897 in Phase IIb, both directed at premature infants. Novavax, the most advanced player until recently, dropped its vaccine candidate last year after a failed Phase III study. Finally, CureVac is developing an mRNA vaccine, still in preclinical stage, but the company's technology took a blow this week after presenting a failed Phase II trial at JP Morgan.
Although competition abounds, Ablynx seems to be well positioned to take over the RSV market, expected to hit €2.16B ($2.3B) by 2024. Its rivals are mostly developing vaccines rather than post-infection treatments, which could open up a big segment of the market for the Belgian biotech.
---
Images from Nestor Rizhniak/Shutterstock, Ablynx