AL-S Pharma was just born with the only purpose of developing a drug candidate for ALS, a rare condition for which no effective treatments exist.
The parents of the newborn company are Neurimmune, a biotech from Zurich that uses high throughput technology to develop treatments for neurodegenerative diseases like Alzheimer's and Parkinson's, and TVM Capital Life Science. Located in Switzerland, AL-S Pharma has the single aim of developing a drug candidate for amyotrophic lateral sclerosis (ALS).
The giant Eli Lilly is also contributing through Chorus, a division directed to advance drug candidates using cost-effective clinical strategies. If everything goes as planned, Chorus will step in in 2018, when the first human study of AL-S' candidate is projected to begin.
The drug candidate, AP-101, is a human monoclonal antibody that targets misfolded SOD1 proteins that cause ALS. It was generated and validated in pre-clinical models by Neurimmune's Reverse Translational Medicine platform. This technology uses high-throughput analysis of human immune responses to specific disease-related proteins in order to identify targets for therapeutic antibodies.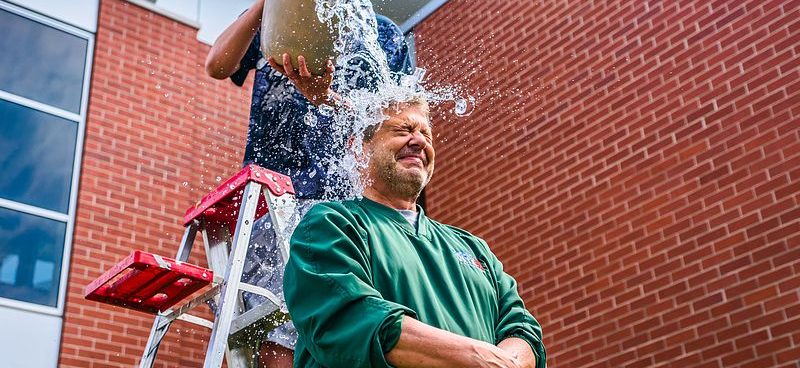 ALS is a disease that causes the progressive death of neurons and consequent loss of motor ability, usually leading to death 2 to 5 years after the first symptoms appear. Currently, no cure or disease-modifying treatments exist for this rare condition.
The remarkable cause of Stephen Hawking, whose ALS diagnosis at 21 hasn't stopped him from becoming a Professor at the University of Cambridge and one of the most publicly recognized intellectuals on the planet, has helped raised awareness about this condition and even inspired a movie about his life. However, the lack of knowledge regarding the disease and the relatively low number of cases seem to have discouraged most biotechs from confronting ALS and rather direct their efforts towards Alzheimer's or Parkinson's.
Neurimmune seems well prepared to be one of the pioneers in this field, with a strong portfolio of drugs for neurodegenerative diseases that attracted a €403M ($430M) deal with Biogen back in 2010. Its lead candidate, Aducanumab (BIIB037) is currently in Phase III, making it one of the most advanced therapies for Alzheimer's. Hopefully, this expertise and the help from Eli Lilly will translate into the first effective treatment for ALS.
---
Featured image by Charlie Baker/flickr.com; picture from Wikimedia Commons
---