Having developed multispecific antibodies with F-star, Denali Therapeutics has joined forces with Takeda Pharmaceuticals to commercialize Alzheimer's drugs using the technology.
F-star's bispecific antibody technology has received validation in the form of two pharma companies using it for the development of new drugs for neurodegenerative diseases. San Francisco-based Denali Therapeutics and Japanese company Takeda will collaborate on up to three candidates that originate from F-star's development pipeline. Each drug has been developed for a specific genetically validated target and uses Denali's Antibody Transport Vehicle (ATV) to help therapeutics across the blood-brain barrier.
Neurodegenerative diseases are a hot topic, with age-related diseases like Alzheimer's and Parkinson's rising in prevalence. In the US alone, 5 million people suffer from Alzheimer's disease, 1 million from Parkinson's, and 30,000 from amyotrophic lateral sclerosis. With no cures and current treatments relatively ineffective, biotech is working hard to step in.
Denali took particular interest in F-star's Modular Antibody Technology, which introduces an extra antigen-binding site into the constant region of an antibody to create Fcabs that can then bind transporters in the blood-brain barrier. These can be added to existing antibodies to generate a bispecific antibody (mAb²) that can cross the blood-brain barrier, as well as bind to specific targets within the CNS.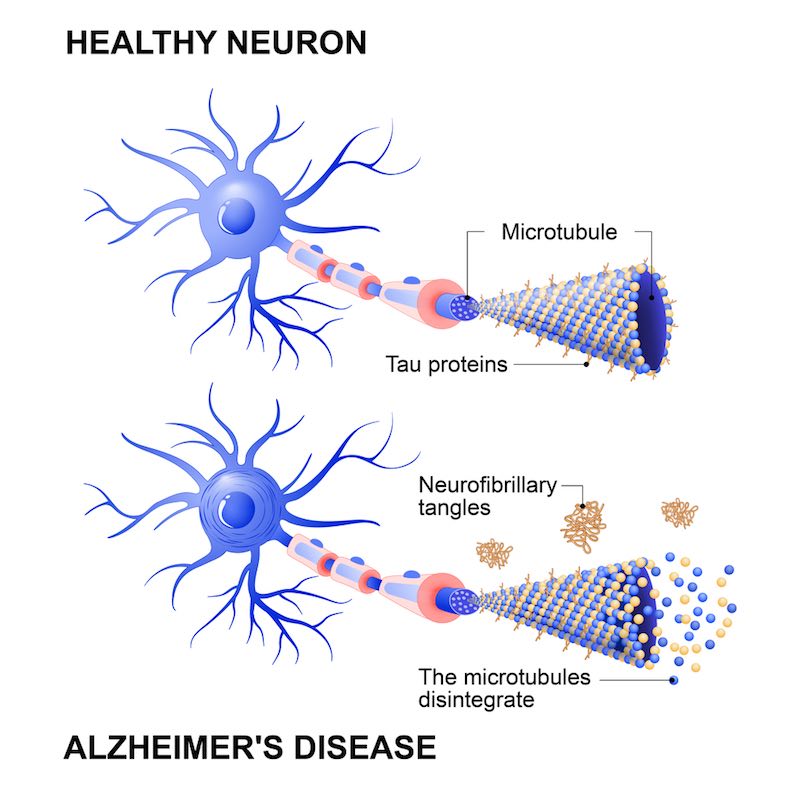 Although F-star will not receive any money from the latest deal, it does provide strong support for the biotech's technology. Takeda will pay an initial $150M (€122M) in the form of cash and the purchasing of equity in Denali, as well as milestone payments of up to $90M (€73M) . In return, Denali will take care of the development and costs until the filing of Investigational New Drug (IND) applications. At this point, Takeda can decide whether or not it would like the support of Denali during clinical development.
The two pharma companies will form a powerful force in the neurodegenerative diseases field, which TauRx COO/CBO, Tim Earle, described to us as "the last unclaimed therapeutic space."  In this area, they will come up against companies including AC Immune, whose CEO and co-founder, Andrea Pfeifer, drove the biotech to focus all its efforts. Now, it has two platforms in development, SupraAntigen and Morphomer, which tackle both amyloid-beta plaques and tau tangles. In contrast, ProQR spin out Amylon, led by Thomas de Vlaam, has instead decided to focus on Katwijk's disease, before maybe working its way up to Alzheimer's. 
Denali and Takeda are two more examples of companies that have not been deterred by the recent failures of  Eli Lilly, Merck, and Axovant. This is reassuring for patients that are in desperate need of help but are proving very difficult to treat.
---
Images –  Atthapon Raksthaput / shutterstock.com; CI Photos /shutterstock.com