Swiss Asceneuron has received regulatory approval to start its first Phase I trial of ASN120290, which is indicated for the treatment of dementia.
Asceneuron was founded in 2012 as a spin-off of Merck Serono's Alzheimer's drug discovery portfolio. Its key asset ASN120290 is an inhibitor of the O-GlcNAcase enzyme and is indicated for the treatment of diseases associated with toxic aggregates of the tau protein including Progressive Supranuclear Palsy (PSP) as well as Alzheimer's. The company will now initiate its first clinical Phase I trial in healthy volunteers with the new inhibitor.
The trial aims to assess the safety, tolerability and pharmacology of single and multiple doses of orally administered ASN120290. If successful, Asceneuron is hoping to start a Phase II proof-of-concept trial in patients with the orphan tauopathy disease PSP.
Dirk Beher, CEO and co-founder of Asceneuron, told us, "our immediate plan is to go into PSP towards the end of next year if the phase 1 study can deliver the desired outcome – a safe and tolerated molecule that engages the target in human subjects. Alzheimer's may come at a later stage in the company's trajectory." 
PSP is a rare neurodegenerative condition affecting approximately 3 to 6 people per 100,000 and is caused by the accumulation so called neurofibrillary tangles, made up of tau aggregates, in the brain — a feature that it shares with Alzheimer's disease. Inhibition of the O-GlcNAcase enzyme prevents certain sugar residues from being removed from the tau protein, thereby inhibiting its aggregation.
In preclinical studies, the inhibitor was able to halt the toxic build-up of such neurofibrillary tangles, which are recognized to play a role in the majority of dementia cases. The approval to move into the clinic  "is a significant milestone for Asceneuron and marks our transition to a clinical stage company," commented Beher.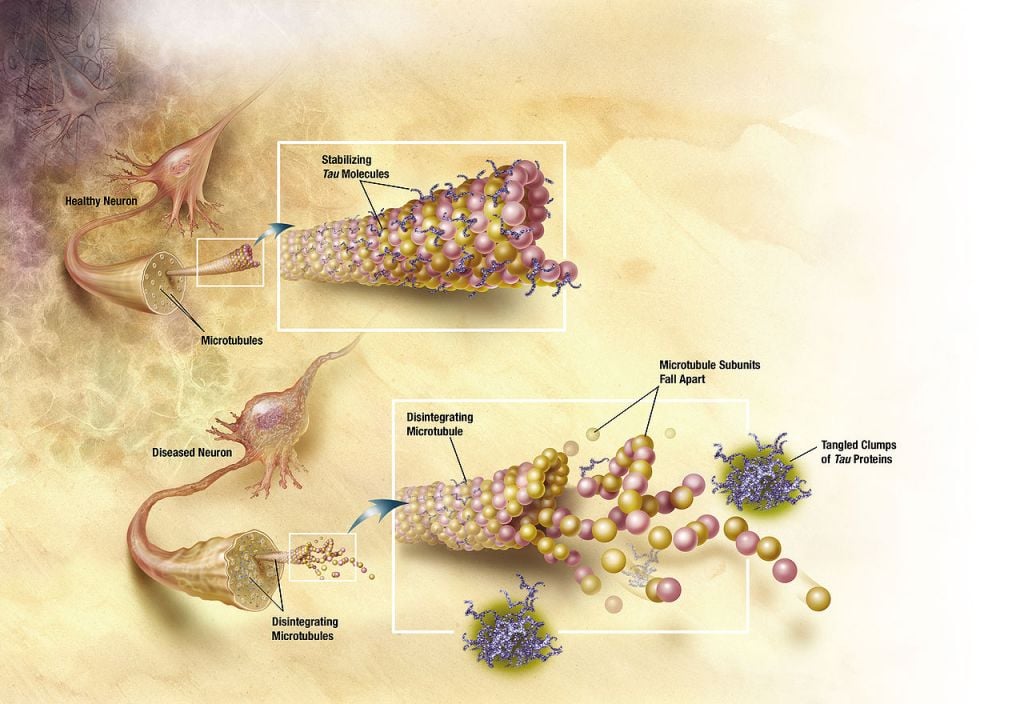 Neurodegenerative diseases such as Alzheimer's have gained increasing attention in light of an aging population and a lack of effective treatments. While a lot of focus has been put on targeting aggregates of the amyloid beta protein, it seems like the attention is shifting after promising therapies such as Eli Lilly's solanezumab have failed Phase III trials.
On the other hand, there has been compelling progress for biotechs going for the toxic tau aggregates. TauRx's lead LMTX, which is able to dissolve the tau protein bundles, is currently in Phase III trials and represents one of the most advanced candidates for Alzheimer's.
Axon Neuroscience is also going for tau and has just presented positive Phase I results for a new vaccine candidate. The company is currently focusing on Alzheimer's, but is also seeing the potential of its vaccine to target other forms of dementia such as PSP.
Beher himself explained that "targeting the tau protein is more promising compared to amyloid-beta, since there is a better correlation between the clinical symptoms/decline and the progression of tau pathology in Alzheimer's."
Tau seems to be the new amyloid beta in the field of neurodegeneration with innovative biotechs taking over the lead. However, companies like Asceneuron are in very early development and will have to prove whether their therapeutic strategies can bring the breakthrough the field has been waiting for.
---
Images via Lightspring / shutterstock.com and Zwarck / CC 2.5