Despite widespread clinical trial delays caused by the coronavirus pandemic, many oncology biotechs have been able to continue their fight against cancer. With advances in CAR T-cell therapies, cancer vaccines, RNA drugs, and more, European companies held a strong presence at the American Society of Clinical Oncology (ASCO) this year.
The huge ASCO conference has normally been held in Chicago, USA, but this changed in 2020. Due to the ongoing threat of Covid-19, the organizers of the conference took the unusual step of decreasing its length to three days instead of five days and holding it online.
The risks of transmitting Covid-19 to vulnerable patients has led to obstacles for companies testing cancer treatments in clinical trials. For example, regulators tend to allow the continuation of many cancer trials such as blood cancer, but the risk of infection by Covid-19 can be deadly for patients with weakened immune systems. In spite of the trying circumstances, the crop of cancer research at ASCO was still impressive to behold.
New forms of CAR T-cell immunotherapy emerging 
As usual, big pharma companies such as AstraZeneca, Takeda, and Janssen dominated the proceedings. One of the standout presentations was about the phase Ib part of a phase Ib/II trial of Janssen's CAR T-cell immunotherapy, a type of cell therapy where the patient's immune T-cells are genetically modified to hunt down blood cancer cells. The trial enrolled 29 patients to test the effect of Janssen's therapy, licensed from US firm Legend Biotech, on a specific type of blood cancer called multiple myeloma.
According to Janssen's announcement, an impressive 100% of the patients responded to the therapy, and 86% of the patients were alive and progression-free by nine months after treatment. The upcoming phase II part of the trial will test the therapy's efficacy by two years after treatment.
CAR T-cell immunotherapies from smaller European companies also made a big splash. One of these companies was the UK firm Autolus, which is developing CAR T-cell therapies for blood cancer and solid tumors. The candidate that Autolus presented, called AUTO3, is designed to hit two targets at once and make it harder for blood cancer to relapse than with current CAR T-cell therapies, which have just one target. 
In the phase I part of a phase I/II trial, Autolus' candidate therapy completely removed the blood cancer cells in five out of eight patients (69%) who had received the dose that the company plans for the phase II part of the trial. The company observed no relapses around three months after. After the same candidate was hit by manufacturing delays in 2019, Autolus seems to have it back on track amid the pandemic.
Also on show were newer forms of CAR T-cell immunotherapies that are derived from a donor rather than from the patient, which makes it possible to give these therapies in an off-the-shelf, or 'allogeneic,' format. One of the companies behind this technology is the French Cellectis, which licensed its off-the-shelf therapy to the French pharma Servier and the US immuno-oncology firm Allogene Therapeutics, and another is the Belgian company Celyad.
Allogene and Servier presented interim data from a phase I trial of Cellectis' therapy combined with Allogene's antibody drug in patients with the blood cancer non-Hodgkin lymphoma. Of 19 patients analyzed so far, 12 have responded to the treatment, with seven going into remission. Additionally, the donor cells showed no signs of attacking the host in a condition called graft-versus-host disease.
"Allogeneic CAR T therapies provide an off-the-shelf option that may make cellular therapies available to more patients," stated Sattva Neelapu, clinician at The University of Texas, US, and lead investigator of the trial. "While longer follow-up is required, the response to [this therapy] appears promising."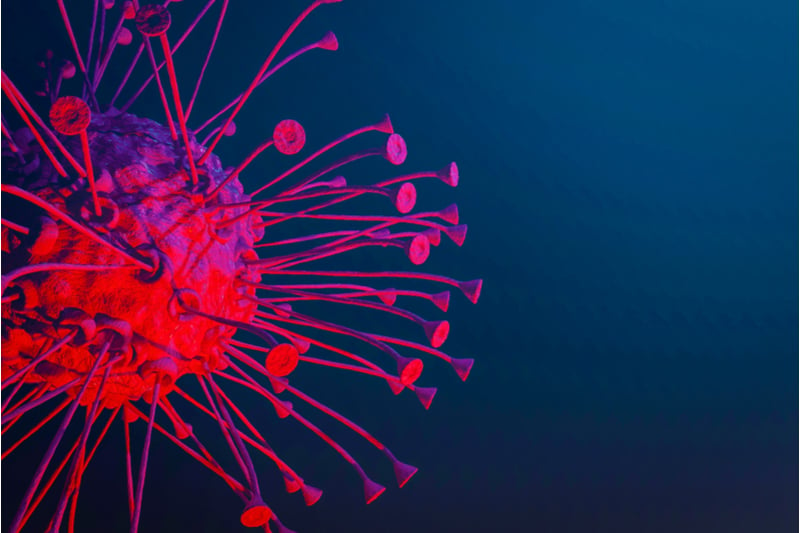 Celyad's off-the-shelf CAR T-cell therapy is designed to treat colorectal cancer, a solid tumor beyond the reach of approved CAR T-cell therapies. According to new interim results, two of 15 enrolled patients enrolled in Celyad's phase I trial had their tumors shrink and the cancer of another nine patients had stabilized, all without signs of graft-versus-host disease. 
These latest results at ASCO appealed strongly to public investors, with Celyad's Euronext stock price rising by more than 30% over the weekend. The company now plans to follow up by enrolling more patients into the trial later this year.
Overall in the European CAR T scene, it seems that many companies are working on overcoming the general weaknesses of CAR T-cell therapies in the market such as the cost to manufacture them, the potential for relapses, their limited use against solid tumors, and safety risks. While they generally are looking positive in phase I, these next-generation therapies have a long way to go before they can reach the market.
Cell therapies carving out new niches in oncology
The conference also reiterated the progress of novel types of cell therapies in cancer. One such therapy, developed by the UK company Adaptimmune, shrank the tumors in 8 out of 16 patients with synovial sarcoma in a phase I trial, with three of these patients still benefitting after one year.
Adaptimmune's cell therapy consists of engineering proteins called T-cell receptors that are found on immune T-cells in order to make the cells better at identifying and destroying cancer cells. In addition to synovial sarcoma, Adaptimmune found that the cell therapy could also help patients with lung and head and neck cancer, and is currently enrolling patients in a phase II trial.
Adaptimmune's stock price soared by more than 100% on the Nasdaq stock exchange over the weekend as a result of the latest data. Likely keen to capitalize on this, Adaptimmune swiftly launched a public offering worth around €200M to fund the clinical development of its cell therapies.
Another cell therapy biotech present at ASCO was Kiadis Pharma, which engineers donor immune cells called natural killer cells. Its candidate treatment was tested in a phase I/II trial in patients with the blood cancer acute myeloid leukemia. While the company didn't specify the results for all 15 patients, the cell therapy shrunk the cancer in the brains of four patients whose blood cancer had entered brain tissue.
"These data are very encouraging as it shows the ability of natural killer cells to cross the blood-brain barrier and deliver unprecedented responses in this very difficult-to-treat patient population," stated Lucia Silla, the lead investigator based at the Hospital de Clínicas de Porto Alegre in Brazil.
Though it was in a very small patient sample, this could be a welcome set of good news for Kiadis. The company's stock price hasn't fully recovered after the company terminated a phase III trial of its cell therapy for the treatment of graft-versus-host disease in blood cancer in late 2019.
Both Kiadis and Adaptimmune have encountered mishaps before in their clinical development, such as Kiadis' recent phase III termination and underwhelming efficacy from Adaptimmune's treatments in 2018. Still, these two companies haven't given up hope, and are sticking it out with the same or newer programs.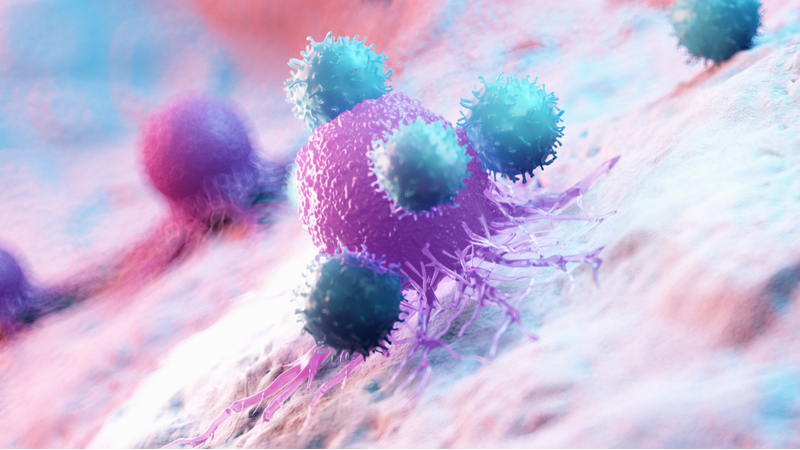 While the risk of clinical failure is still real, these results could see the new cell therapy technology finding new niches, such as Kiadis' latest results showing potential in fighting blood cancer that enters brain tissue.
Cancer vaccines and RNA could strangle solid tumors
The UK biotech MiNA Therapeutics revealed phase Ib results of its RNA drug in combination with the approved drug sorafenib for the treatment of liver cancer. Its therapy met the safety and efficacy endpoints of the study, with tumors shrinking in five of the 36 enrolled patients (around 13%). According to MiNA, this is better than sorafenib alone, which has a response rate of around 7%.
There was also a type of gene therapy for cancer on display at ASCO. The therapy, developed by the Israeli company VBL Therapeutics, so far has shrunk the tumors of 58% of 60 enrolled patients with ovarian cancer in a phase III trial.
VBL's therapy consists of a viral vector modified to deliver a therapeutic gene to cells in new blood vessels, mostly those supplying tumors. Once delivered, the gene makes the tumor-supplying blood vessel cells shut down, and the viral vector also alerts the immune system in the area to kill the tumor. 
The German biotech Vaximm had its own form of activating the immune system against cancer. Developed for the treatment of glioblastoma, Vaximm's cancer vaccine consists of engineering harmless bacteria to express a protein called vascular endothelial growth factor receptor-2. Then, patients take the treatment orally, where it triggers the immune system to attack tumors as well as the blood vessels that the tumors set up to feed themselves.
Along with its collaborators Pfizer and Merck, Vaximm is testing the therapy in a phase I/II trial in combination with the checkpoint inhibitor drug avelumab. Of nine patients enrolled in Vaximm's phase I/II trial so far, three have seen their tumors shrink, and two have been progression-free for six months. Another cancer vaccine of interest — based on an oncolytic virus — was that of the Norwegian company TargoVax, which presented the start of a phase I/II trial in solid tumors.
Slow but sure progress in nanomedicine, antibodies and small molecules
In the world of nanomedicine, the Swedish biotech Oasmia Pharmaceutical and the French Nanobiotix each presented positive interim results in solid tumors. Oasmia's phase II-stage treatment consists of nanoparticle formulations of existing cancer drugs to improve their side effects profile. Nanobiotix' drug kills cancer cells when activated by radiotherapy, and it shrunk head and neck tumors in 83% of the patients five months after treatment in phase I.
Oncology biotechs developing antibodies and small molecule drugs were also making a strong presence. The Swedish Alligator Bioscience reported good safety results in a phase I trial for its bispecific antibody treatment for solid tumors. Back in April, Alligator reported potential patient recruitment delays due to Covid-19, so it seems to have been able to overcome this setback partially.
Biotechs presenting clinical plans for their small molecule treatments included the Spanish biotech PharmaMar and the Swiss company Polyprox — which is expecting to complete patient enrolment in a phase III trial by September.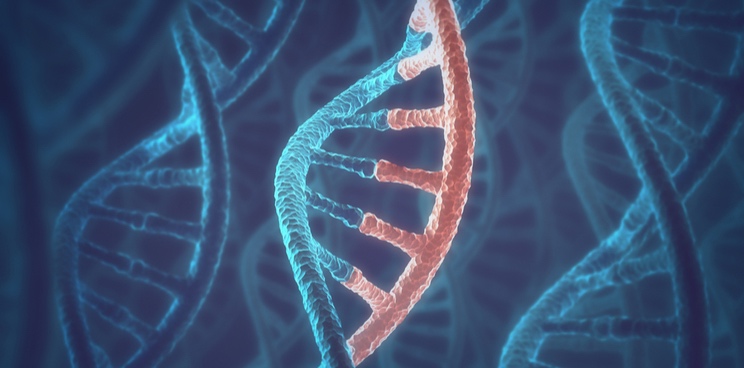 Wrapping up ASCO 2020
With the current Covid-19 pandemic forcing nationwide shutdowns and diverting the resources of hospitals and regulators, it wouldn't be surprising to note a slowdown in the progress of cancer treatment development. Nevertheless, it seems that ASCO had an abundance of content this year in spite of the current climate. Cancer research, particularly immuno-oncology, is still a thriving field and will likely remain so for the time being. 
Furthermore, while cancer treatments were highly visible at the ASCO conference, advances continue in other healthcare fields such as genomics and diagnostics cannot be ignored, especially since Covid-19 has boosted awareness of the importance of diagnostics. Altogether, these developments could then move us further along the path to precision oncology over the next decade.
---
Images from E. Resko and Shutterstock