BioArctic, based in Stockholm, has clinical results showing its antibody treatment that targets amyloid plaques, a hallmark of Alzheimer's disease, can slow the disease's progression.
The trial tested the antibody in 856 patients with early-stage Alzheimer's disease with plaques of amyloid-beta protein in their brains, which is considered a common hallmark of the disease. Results taken at 18 months after the first treatment showed that the treatment met the key clinical endpoint of slowing down disease progression. This was measured in patients receiving the highest treatment dose using a set of tests for cognitive functions such as memory. The antibody also reduced the amount of amyloid plaques in the brain, measured using a PET scan.
The treatment, called BAN2401, is a monoclonal antibody that targets toxic chains of amyloid-beta. According to BioArctic, this is the first time an Alzheimer's treatment demonstrated the potential to slow disease progression and reduce amyloid plaques in a late-stage clinical trial. BAN2401 is the most advanced candidate in BioArctic's pipeline.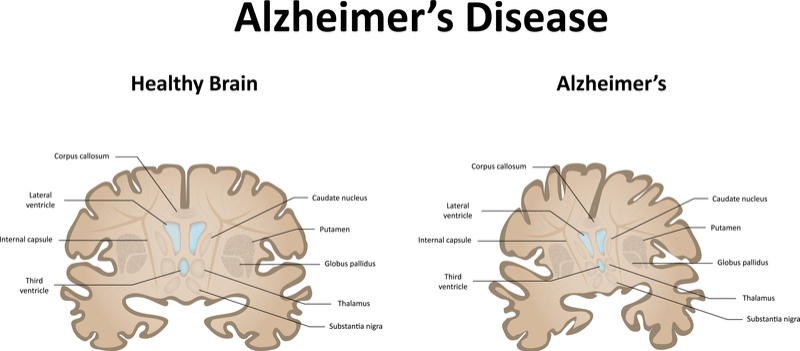 Developing treatments for Alzheimer's has proven to be extremely difficult — so far, the FDA and EMA have approved a total of only five Alzheimer's drugs, despite the fact that over 400 clinical trials were run between 2002 and 2012. For example, Eli Lilly's promising amyloid-targeting drug solanezumab failed in Phase III in 2016, after which Lilly abandoned its development. Additionally, Merck, Pfizer, J&J and Roche have all failed in Phase III trials for Alzheimer treatments as well.
Most Alzheimer's drugs in previous development were based on the amyloid hypothesis, which states that the disease is caused by an accumulation of amyloid plaques in the brain. However, some patients have the plaques without developing any symptoms. Moreover, reducing the levels of amyloid plaques does not always improve symptoms. This may explain why so many amyloid-targeting drugs fail, and suggests we may need to look for other ways to treat Alzheimer's disease.
BioArctic, founded in 1992, is a biopharma company focused on developing treatments, biomarkers and other diagnostics for neurodegenerative diseases. The company is partnering with Eisai and AbbVie on projects for Alzheimer's and Parkinson's disease, respectively. BioArctic's stock price increased by a staggering 400% three days after the trial results were announced, with its market cap rising from €40M to €200M.
Given the high number of previous failures and the uncertainty over whether amyloid plaques do in fact cause Alzheimer's disease, BioArctic's results are remarkable. However, it remains to be seen how its treatment will fare in Phase III.
---
Images by Atthapon Raksthaput/Shutterstock