Update (1/11/2017): BioGeneration Ventures has surpassed its third round goal of raising €75M by securing €82M. The VC has received extra support from Bristol-Myers Squibb and Johnson & Johnson Innovation.
Originally published 27/06/2017
---
BioGeneration Ventures has secured €66M from Dutch and EU investors that will go towards biotechs developing therapeutics, diagnostics and medical devices.
BioGeneration Ventures is a Dutch VC that focuses its investments on European biotech companies, particularly in the Netherlands, Belgium and Germany. The firm has now announced it has exceeded its €50M goal for its third fund, reaching €66M. The investors include the Dutch Venture Initiative, the European Investment Fund (EIF), the European Fund for Strategic Investments, and the EU's InnovFin Equity, which is part of the Horizon 2020 research program.
"We expect to, on average, invest €5M per company," Edward van Wezel, Managing Partner, told me over the phone. "Initial investments will generally be €2-2.5M and then, in subsequent financing rounds, we will be able to further support the company over various phases of development."
The plan is to make 15 seed investments in European biotechs, of which 4 have already been completed. The recipients are the German immuno-oncology company Catalym and three Dutch biotechs: Escalier Biosciences, working on autoimmune disease; Varmx, developing anticoagulants; and Scenic Biotech, which identifies new targets in cancer and rare disease.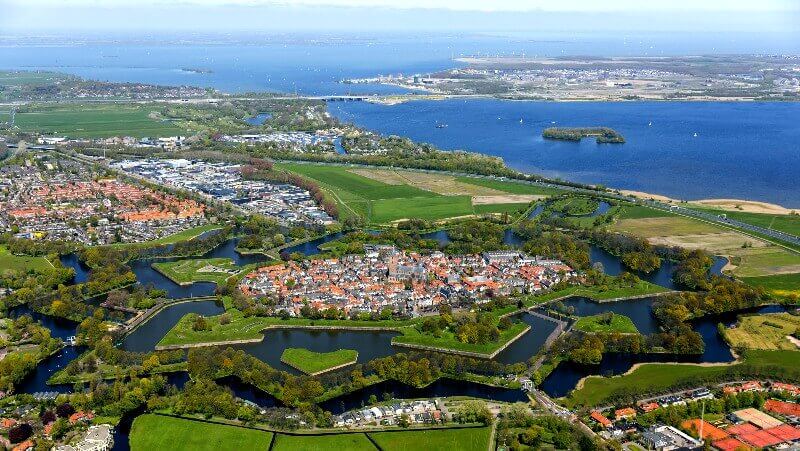 This is not the final closing of the fund. "Our goal is to raise €75M, which we project will happen after the summer," says van Wezel. This would make BGV's new fund much bigger than the previous one, which raised €30M. "Obviously, the track record helps," he explains. "Also, if we compare to 2012, investors are now more interested in the space, and in early stage investment."
The expectations for the new fund are, therefore, ambitious. "We expect to make these investments within the next 2-3 years and aim to exit these companies over 5 to 7 years," says van Wezel. "And we showed it's feasible."
Indeed, BioGeneration Ventures' previous funds landed very successful exits thanks to big pharma. Two of the portfolio companies, Dezima Pharma and Acerta Pharma, were sold just within 3 years for over a billion euro each. Dezima was acquired by Amgen for $1.55Bn (€1.38Bn) in 2015, and Acerta to AstraZeneca in a $7Bn (€6.24Bn) deal in 2016.
---
Images via Phayabs,  Aerovista Luchtfotografie / Shutterstock
SaveSave