Duty calls on the Island of Queen Elizabeth II…. What will be the future of Biotech in the United Kingdom and in Europe?
Last week we did a review to catch up with all the details of #Brexit and this is why we decided to head up to Cambridge, one of the major biotech and research centers in the United Kingdom and visit Discuva, our Biotech of the Week.
---

City: Cambridge (UK)
Founded: 2009
Employees: 50
Financial Data: N/A
CEO: David Williams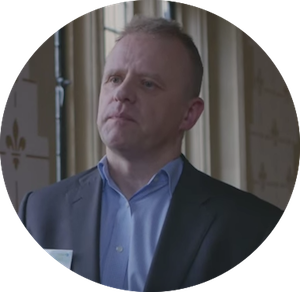 Mission: Discuva wants to create the next generation of targeted antimicrobials. Its approach to fighting a future antimicrobial resistance crisis has already attracted the attention of Roche. The Swiss Giant struck a collaboration that could worth up to $175M per approved product.
Regarding technology, Discuva relies on two platforms. SATIN  discovers compounds that also target genes associated with resistance, so the new antibiotics have a longer market life.
On the other hand, the SILK platform focus on HIV. Therapies for HIV often fail because of resistance issues, but could be effective if they were used with the right combination antibiotic. Discuva can find this 'ideal partner'.
---
Comment: We visited Discuva during the Labiotech Tour UK. Sitting just next to Cambridge's airport, Discuva has a large discovery platform of new antibiotics.
The company has dozens of sequencers to find out the genes of resistance and it seems to have delivered good results so far, according to its big collaborations.
It's especially valuable as the debate of antibiotic resistance is rising and the investment in the field is starting seriously again.
---
Here's the video of our tour visit to Discuva…

---
Feature Image Credit: Labiotech Map
---