Classical music, the Danube, Schnitzel, and apple strüdel – a typical combination of Vienna. The city has also been at the top of rankings for quality of life, innovation, and popular host for conferences. But what about Biotech?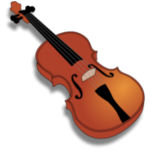 Once one of the most influential cities in Europe, Vienna might now be somewhat under the radar for innovation. However, the number of Biotechs based there (according to our ever-helpful Labiotech map) rivals in number with Zurich, Basel and even Berlin.
The Austrian capital boasts some success stories in Pharma and older Biotechs. An example is the French-Austrian Valneva, the result of a merger between Vivalis and Intercell. Despite being headquartered in Lyon, this vaccine-focused company is also listed on the Vienna Stock Exchange and has a big part of its R&D in Vienna. It has about 400 employees around the world.
Then there's Sanochemia, a specialty Pharma with revenues of €35M, a market cap of €17M (which is surprisingly low), and around 150 employees.  AOP Orphan is based in Vienna as well – an expert in rare diseases founded in 1996. It has revenues of €60M and 140 employees, along with products in oncology, cardiology, and neurology.
Here, we take a look at some interesting Biotechs based in Vienna and what they are up to.
FYI: As usual, the Biotechs are not listed in any particular order. Thanks to the people in Vienna who helped us make this list!
---

Nabriva focuses on antibiotics. It started in 2006, as a spin-out of Sandoz (Novartis' subsidiary for generics and biosimilars). In 2015, it IPOed on the NASDAQ, raising €82.6M ($92.3M). It now boasts a market cap of $159.5M, and 52 employees.
With the funds, Nabriva is carrying out a Phase III of lefamulin for community-acquired bacterial pneumonia (CABP), its most advanced clinical program. Lefamulin is part of the antibiotic class of pleuromutilins, which Nabriva focus on – and could help with the emergent antibiotic resistance crisis.
---

Arsanis is also tackling infectious diseases, but with monoclonal antibodies. It was founded in 2010, raising $10M in its Series A and $20M later in 2013's Series B.
Its antibodies target unique features of each pathogenic bacteria, that directly contribute to disease. For example, the lead candidate (ASN100) targets 6 cytotoxins produced by Staphylococcus aureus, a common cause of hospital-acquired infections. ASN100 started being evaluated in a Phase I study in 2015, and Arsanis has 3 other candidates in preclinical development.
---

Hookipa Biotech was founded in 2011 and is developing a vaccine platform. It attracted €27M from top Biotech investors in Europe like Sofinnova and Forbion, as well as hired Biotech-veteran Jörn Aldag (who we profiled here) as CEO.
Vaxwave is Hookipa's proprietary platform, which generates new viral vectors that can induce both protective antibodies and strong cytotoxic CD8+ T-cell responses. Its first product is HB101, a vaccine to prevent infection with human cytomegalovirus (hCMV), which has now started a Phase I trial.
---

AFFiRiS is also developing novel vaccines, as immunotherapies to prevent cardiometabolic and neurodegenerative diseases chronic diseases. It was founded in 2003, and has recently raised €10M.
Its vaccines are short synthetic peptides created with the Affitome platform. These peptides function as B-cell epitopes, mimicking the part of a protein that antibodies would recognize as a threat. AFFiRis is evaluating this strategy in 3 Phase I studies, for diseases like high cholesterol, multiple system atrophy, and Parkinson's.
---

Zytoprotec started out in 2007 and is working in cytoprotection strategies. Since then, it raised around €17M from founders, public funding and investors – which include Baxter (Illinois, US).
Its drugs are meant to act as cytoprotectives, re-activating normal cellular stress responses that are inhibited in certain diseases. Its first product is PD-protec, which aims to enable peritoneal dialysis (a mobile alternative to hemodialysis). A Phase II trial for this candidate started in the second half of 2014.
---

Founded in 1984, Biomay focuses on immunotherapies for allergies. It's privately held and has around 20 employees. Besides having its own clinical pipeline, it also has a business of contract manufacturing – with partners as the Vienna center of Boehringer Ingelheim.
Biomay develops peptide carrier fusion vaccines, with its lead product (BM32) in Phase II trials for grass pollen allergy. There's also other 4 programs in preclinical development, and a medical device approved – IgEnio, for immune apheresis.
---

Themis was established in 2009 and focuses on prophylactic vaccines for infectious diseases. It raised €5M on its Series A, and more recently €7M in a Series B round – which included top VC Wellington.
It also has an important partnership with the renowned Institut Pasteur (France), where its strategy for vaccine construction (Themaxyn) was developed. Themis uses a standard measles vaccine as a vector backbone, which integrates selected antigens. Its most advanced programs are for chikungunya and zika.
---

Panoptes Pharma focuses on eye treatments, especially for orphan diseases. It was founded in 2013. In the end of 2015, it carried out an undisclosed fundraising, led by Austria Wirtschaftservice Gründerfonds. This added up to the previous €1.5M research grant from FebFG and a €1M seed investment by Austria Wirtschaftsservice (AWS).
It develops small molecules and selects them through lead optimization with a structure-based molecular docking approach. The first result of this strategy is PP-001, a preclinical candidate for autoimmune uveitis – one of the leading causes of blindness.
---

Apeiron Biologics was founded in 2006, has around 35 employees and is active in the hype immuno-oncology field. It's a private company, relying on private equity and also funding from institutions. It has a partnership with Evotec and Sanofi and a €239M deal with GSK.
Initially, Apeiron focused on research developed by Josef Penninger, its founder, on the enzyme ACE2. After licensing its resulting candidate to GSK, Apeiron broadened its pipeline to immuno-oncology. Now, it has a product filed for approval (APN311 for neuroblastoma) and two programs in clinical development – including for checkpoint blocking.
---
Vienna is definitely not the first city you think of for Biotech but, as you can see from this list, there are a good number of successful and exciting Biotechs. Most of them focus on vaccines and immunotherapies, two of the most trendy fields in Biotech today.
Now, your turn to tell me your thoughts about this list? Did I miss any awesome Biotechs?
---
Feature Image Credit: Pixabay
---