Before Amgen, the largest biotech company in the world, acquired Micromet in one of the splashiest biotech deals in Europe, Micromet licensed its BiTE technology to Boehringer Ingelheim. Amgen is now taking over the development of BI's Multiple Myeloma therapy to consolidate its hold on the bispecific antibodies.
Boehringer Ingelheim has handed Amgen the keys to its Bispecific T cell Engager (BiTE) BI 836908 (AMG 420) so that the American giant can take over clinical development, transfer manufacturing, and regulations. The financial details of the deal were not revealed, but the treatment is currently in Phase I.
Amgen has been looking to beef up its immuno-oncology portfolio and took an interest in Micromet's BiTE technology; before Amgen acquired it for €1.2B in 2012, the largest acquisition in Germany, Micromet licensed out BiTE to Boehringer Ingelheim to target B Cell Maturation Antigen (BCMA) for multiple myeloma, and the company will now hand over its global development and commercialisation rights to Amgen.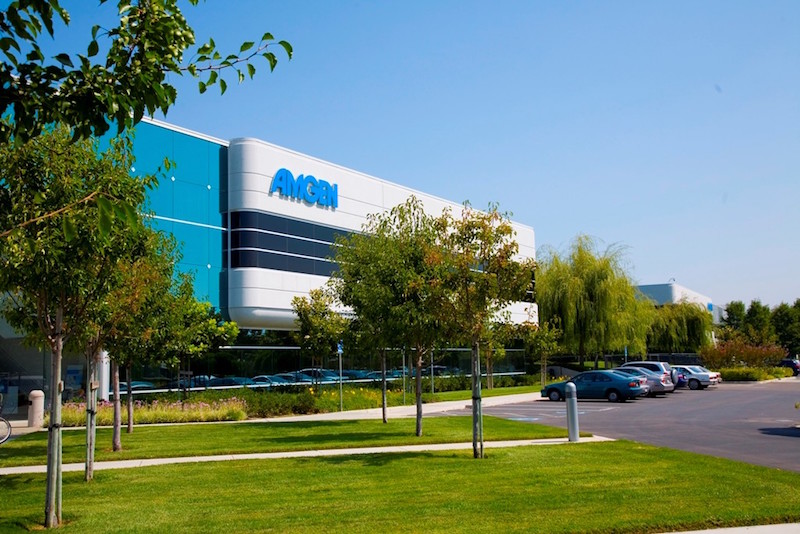 Amgen has been busy in the region, and it has also been interested in cardiovascular drugs. It just announced that its novel cardiac myosin activator partnership with Servier would move forward in Phase III, and last year, it acquired Forbion spinoff Dezima Pharma for €1.4B. Given that Amgen does not seem shy of making a splash, perhaps we can guess that its deal with Boehringer Ingelheim is on this scale.
---
Featured Image: North Ranch – Thousand Oaks, 1978. (CC2.0, Mel Stoutsenberger/Flickr)
Figure 1: Amgen
---